Mobile Video Surveillance Matures
Security experts share why mobile video surveillance solutions are in high demand by everyone from police officers to pet owners.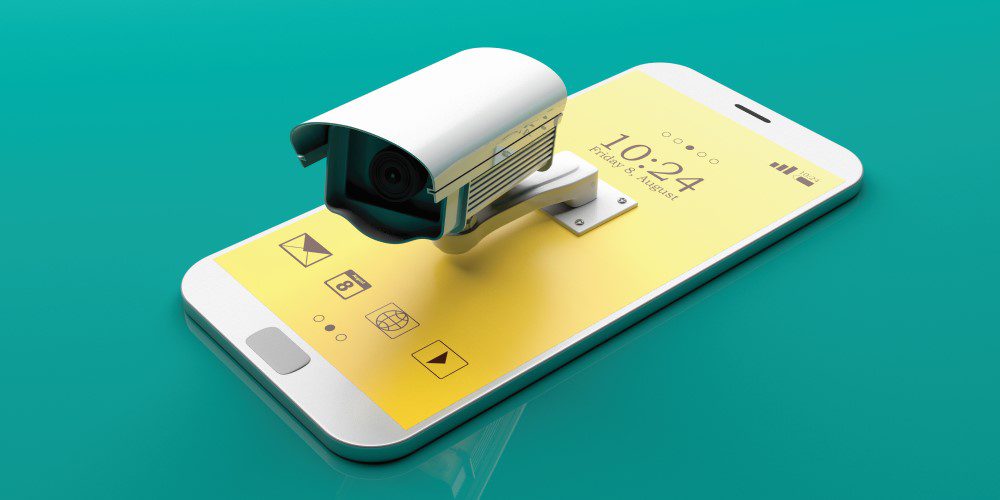 The truth is we are now living in an on-demand world. Need a ride? Order an Uber. Hungry but don't have any food in the house? Use GrubHub. Anything we want, we can have it almost instantly.
These types of services have been made possible by rapid advancements in technology over the past decade. We rely on our mobile phones now more than ever before, and probably more than you would have ever imagined.
We've come a long way from the days of being stuck in a back room watching surveillance video on a fuzzy little monitor. The combination of cost-effectiveness, increased network bandwidth, as well as updated codecs and compression technology have made it possible to view HD video from anywhere in the world on mobile devices.
"Infrastructure has changed. I think it is in part because of other industries. For example, with the consumption of online content like Netflix and HBO, that on-demand feeling has sort of rippled into video surveillance as well, where people have the expectations that they should be able to take out their phone and see full HD video from anywhere at any time," says Arcules CEO Andreas Pettersson.
The feature-rich apps behind mobile video have created a new tool for security integrators to offer their customers. "More and more 'software client' features continue to be added to mobile apps, including the ability to call up and search recorded videos, receipt of push notifications with the ability to immediately access the cameras and video, fingertip dewarping of fisheye cameras, and dynamic search capabilities of recorded video," says Digital Watchdog director of marketing Mark Espenschied.
These numerous features can benefit homeowners, business owners and managers, as well as law enforcement. Let's take a look at how mobile video has become a game-changer, as well as how it can be most effectively utilized.
Keeping Family Close
Mobile video can help bring peace of mind to busy homeowners. One area that has seen explosive growth over the past few years is the video doorbell market. Whether it's to keep an eye on delivered packages or avoid suspicious individuals, homeowners want to know who is at the door before they open it.
A video doorbell is also a great way to hook potential customers that do not yet own any security equipment, as it can open the door to adding additional cameras, or even a whole smart security platform.
The combination of cameras and push alerts can also help parents keep an eye on children. "It's always great to know that your family is safe. Did they come home safely? Did your son or daughter come off the bus and walk into the home and were they with anyone? It's those comforting elements, to sit there and say 'Okay, I know who is where they need to be and what time," explains Alice DeBiasio, vice president and general manager at Resideo.
There is an increasing number of mobile-friendly solutions entering the marketplace aimed at residential customers. Resideo's MotionView portfolio features wireless, battery-powered smart cameras with features such as night vision and pet-friendly smart detection.
Available in both indoor and outdoor models, these cameras send a 10-second video clip to the user when motion is detected. They also utilize passive infrared technology to avoid false detections, such as branches moving in the wind.
Many consumers now also expect there to be a social component to their video apps, giving them the ability to share their video footage. For example, Vivint and Ring have apps that let users crowdsource video caught by their home security cameras. This type of feature is becoming more prevalent in mobile video apps.
"I've seen over the last maybe year or two, consumers want to share this footage on social media. If your pet did something funny, can you share it and show when it chews up a pillow, or if your kids steal ice cream out the fridge? We're seeing consumers interact with these devices and share more," DeBiasio says.
Giving Extra Eyes to Law Enforcement
Being able to share video can also be useful for law enforcement. Police can obtain information in real-time with mobile video, whether being shared by a resident or being sent from a central station.
Traditionally, when police officers arrive to the scene of an alarm call, they are blind to what is going on inside of a building until they enter it — which can end up being a dangerous scenario. However, real-time video verification can give responding officers a view of what exactly is going on.
"We've taken video from a forensic tool, into a real-time life-safety/life-protection tool by being able to push out video so everyone can see it," says Bill Hobbs, senior director of sales, 3xLOGIC.
Recently, a customer of 3xLOGIC sister company Sonitrol installed the company's TotalGuard small business solution, which includes audio and video verification, 24/7 monitoring, and a live-view through the Sonitrol mobile app. The same night the system was installed, an intruder broke into the shop.
By the time the intruder was in the shop, the local police department was on its way. The entire time, the central station operator was actively talking to the responding officers, telling them exactly what the suspect was doing inside the building. When the officers asked if they could get an image of inside the shop, the central station was able to push video to the responding officer's mobile device. This capability can also be beneficial for incidents on school campuses.
"During Columbine, a horrible situation, there were cameras, but there was no way to access the cameras from the outside. Today, in that same situation, the PD rolls up and immediately sees all the cameras that are available to them and can make a decision right away … One of the factors that makes that possible is that they can pull video up from a mobile device on location and see what they are getting into," says Hobbs.
Running a Business Intelligently
Mobile video can provide numerous benefits in the business sphere. First, there's the obvious perk of being able to monitor video from anywhere in the world. Then there is the opportunity of integrating video surveillance with access control, further expanding the amount of solutions that integrators can offer. Genetec offers a single mobile app that ties together all of its solutions.
"If there is an incident, you have unification of video and access control," explains Genetec product marketing manager Laurent Villeneuve. "If there is a credential or door-forced open alarm you can essentially view that video in real-time, but also you can, in certain situations, unlock a certain door. So if something happens — there's something wrong with the system, there's a false alarm — you can go to the spot, check if everything is okay and then unlock that door with your phone. So there is bi-directional communication in that sense."
Retail managers utilize mobile video at any time to go back and find misplaced items or figure out why money is missing from the cash register. It can also help alleviate worries of a vacationing business owner by providing virtual support.
"You could have an employee be on a jobsite that needs help, who can push a button that ties into a DVR that sends a push notification out to the cellphone app, that rings a supervisor or admin. He then looks down at it, he can see the person and the actions he is taking, he can respond verbally with him and see what he's doing. It's just a world of connectivity they've never had before," says Erron Spalsbury, 3xLOGIC sales support manager.
Property managers can keep an eye on multiple locations without having to physically be there. Arcules' Pettersson says utilizing the Cloud to go mobile in these types of situations has a major benefit for integrators as well.
"We have been fairly successful up to this point in property management. We have one customer where they can have weeks where they deploy 20 new locations. So it's not only point of consumption, or seeing video from anywhere, its being able to deploy up to 20 locations a week," explains Pettersson.
"A few years ago when you did on-prem, that was unheard of because you needed to send out a crew for every location. But with our service today, you can more or less configure everything remotely. So it's not only the surveillance footage, it's the ability to sit anywhere in the world and configure a location."
Beyond security applications, mobile video can also serve as a valuable sales tool. Hanwha has a partner using its cameras with their own mobile app to demonstrate how efficient it runs its operations.
"It's like a demo in their pocket. There's a logistics company that shows how well-run their warehouse is as part of their sales pitch," says Ray Cooke, vice president, products, solutions and integrations at Hanwha Techwin America.
We no longer live in a world where end users want to sit in front of a wall of monitors all day. Mobile video can serve as a resourceful solution, or add-on, for both the integrator and customer. As the technology becomes more advanced with facial recognition and other video analytics, it will soon become impossible to neglect.
"What mobile really does for you today is help solidify the solution in the mind of the buyer. It shows the buyer immediately what the value of that video solution is," says Hobbs.
Eyeing That RMR
Mobile video has become an integral part of today's security solutions. In fact, most customers expect it."You think about in the world of CCTV today and where we gain access to be able to see and gain insight into anything, whether its security insight, business intelligence, commercial real estate, you name it. Any time you want to see a specific location, you need to be able to see it mobily [sic]," says Erron Spalsbury, 3xLOGIC sales support manager.
Luckily for security pros, mobile video can deliver several avenues of RMR. Integrators can offer their customers additional features such as expanded storage, as well as verified alarm response, which is especially appealing considering many municipalities will bump an intrusion alarm up the priority list if there is video verification involved.
"RMR should always benefit the end user. If the end user is tech savvy, he or she may be resistant to RMR opportunities provided by the integrator," says Mark Espenschied, director of marketing at Digital Watchdog. "That said, redundancy of video, as well as both support and maintenance of a video surveillance system are insurance for both homeowners and business owners. Remote access to video, active monitoring of event notifications, monitoring of system and appliance health and backup of video files are some professional services integrators can offer."
---
This article originally appeared on our sister publication Security Sales & Integration's website.