In an interesting branching out of its business offerings, Moon Security Services in Pasco, Washington, has found two unique and lucrative niche markets: monitoring alcohol and house arrest ankle bracelets.
Moon started monitoring house arrest devices 15 years ago and alcohol bracelets five years ago. Today, the company's Electronic Home Monitoring (EHM) division earns up to $85,000 per month in recurring revenue by being paid $13.50 per day by the "client" wearing the bracelet. There is no revenue share for the municipalities. No alarm license is required to monitor the devices, but company owners must pass a background check.
"In essence, 70 percent of the time the 'client' (and these people are our clients and we treat them as such) is paying the cost of the monitoring to stay out of jail," says Mike Miller, vice president at Moon. "The other 30 percent of the time the municipality pays us. We have a 90 percent collection rate – collections are not a big issue."
The Basics for House Arrest Bracelets
With the house arrest bracelets, a wearer's whereabouts are tracked using a GPS-based system from iSecureTrac.
As mentioned, a company does not need an alarm license in order to start monitoring house arrest bracelets. Currently, bailbondsmen, detectives, and other private firms are the main entities monitoring these devices. The only criteria for a company to start monitoring is that they are considered a stable company. The owners of the bracelets must also pass a background check.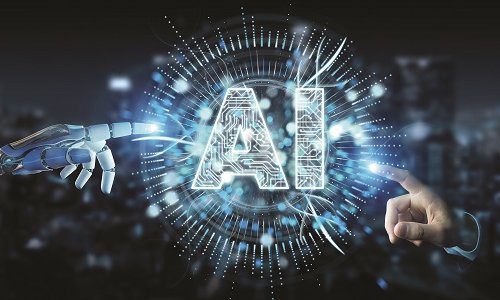 In an era where crime continues to evolve, relying solely on AI-based solutions proves insufficient in preventing sophisticated threats and false alarms. The webinar will emphasize the paramount importance of human judgment and intuition in tandem with AI technology to create a truly complete security solution. Our session will explore how Deep Sentinel's revolutionary approach combines the best of both worlds—advanced artificial intelligence and the presence of highly trained human guards. Together, these elements create an unparalleled level of protection for residential and commercial properties alike. Join our panel of esteemed lighting experts that will dive into why it's time for integrators to rethink their role in the outdoor lighting industry.
Register Now! 
"The iSecure alert signals are emailed to the EHM Group email, where all of the administrators receive notification 24/7," says John Peterson, sales director of the EHM division. "Depending on the time of day, the appropriate admin will process the information and make the necessary contacts or documentations. If it is after hours, the on-call EHM administrator will process the alert and make notifications if necessary."
The second part of the EHM unit is alcohol monitoring using a device from AMS called SCRAM–the same system that gained notoriety from Hollywood bad girl Lindsay Lohan.
When a person drinks, he or she sweats. The toxins in the sweat are recorded in the device. Data is logged and downloaded to a server at the AMS location in Denver where the data is interpreted. Moon Security receives a report 24 hours later. The 24-hour time period is important to confirm the data and avoid false positives. Just like with the house arrest signals, no central station is required. On average, a "client" wears the bracelet for 30 to 45 days.
From a staff perspective, all of this revenue does not come easy. Moon has full-time sales staff, or "court liaisons," who spend time soliciting judges, defense attorneys, probation officers and prosecutors recommending they sentence people to wear the bracelets for juvenile crimes, spousal abuse and other crimes. Miller says it costs a city $70 per day on average to house an inmate in jail.
Miller says when you are hiring for such jobs, however, keep in mind that people with law enforcement and social services backgrounds are typically not well suited to connect the bracelets. "You can't attempt to be a 'problem solver' for the client, and you can't treat them like a criminal," he adds.
If you enjoyed this article and want to receive more valuable industry content like this, click here to sign up for our digital newsletters!