If you've been keeping up to date with the current trends in the security industry, you're likely to notice that AI's most popular, useful and meaningful application in the security industry today is video analytics on a video monitoring system. Facial recognition, object recognition, optical character recognition (OCR), speaker/voice recognition, anomaly detection: it's all in the interest of what's known as presence detection, something that's been well covered in the security and home automation industries for years, but, thanks to AI has progressed significantly in a short period of time.
It's worth noting that rather than referring to a specific technology, the term 'presence detection' refers to an approach to leverage one of many technologies and collaborative integrations toward home security and life-safety detection and monitoring. AI and video analytics, although extremely popular and important, are but one piece of the sensory puzzle.
However, understanding the layers of AI and various methods of building a comprehensive proposition is very similar to the fundamentals of building a comprehensive intrusion system.
The fundamentals still remain in that the most basic intrusion system would include a control, monitoring and some motion detectors. The next step for added security may be glass-break detection and then some window and door contacts for the perimeter. Going further, one may add some internal and then external cameras. Going even further, the cameras and intrusion system would integrate toward a remote video and verification structure.
You get the point — it's like building blocks to design the best and most comprehensive home security system for the situation at hand. It is not a one-size-fits-all scenario. And in the case of AI and advanced presence detection, we need to look at how it will work within security and automation systems, rather than interpreting it as a standalone function.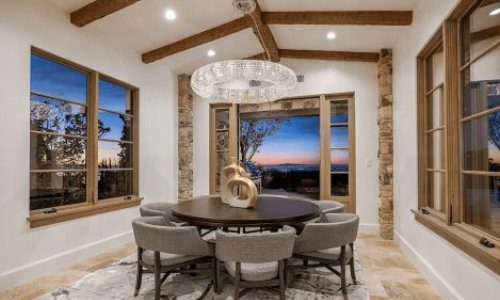 As a custom integrator, lighting is in demand. Effective communication, education and showcasing the value proposition of LED light fixtures in conjunction with integrative control systems are the keys to overcoming challenges and closing sales in this specialized market. Join us as we discuss the future of digital lighting and control with David Warfel from Light Can Help You and Patrick Laidlaw and Mark Moody from AiSPIRE.
Register Now! 
Narrow AI and the Security Industry
From a high level, there are two main types of AI: "narrow AI" (an AI that is trained to solve one specific problem as accurately as possible) and "general AI" (an AI that can solve any generic problem and can think critically and reason about any topic like a human would). Almost all mainstream applications of AI today are narrow AI, no matter how much they may look like general AI.
As of this writing, humanity has yet to create a true general AI. However, we have been able to solve a lot of real-world problems with narrow AI, including many in the security industry, like the aforementioned video analytics elements mentioned above.
Now, AI may now be about to allow the industry to unlock additional capabilities, which could have profound impact on the industry: radio frequency device (RFD) detection, and high-fidelity occupancy data.
New Frontier of Specific Occupancy Data
Truly understanding "who's in the home" with high fidelity and high accuracy will be a game-changer for security, smart home automation and many other industries. Some innovative technologies are already emerging that greatly improve upon intrusion detection systems by understanding whether there is a human present in a monitored area, even if they don't identify who it is.
Consider the following:
WiFi sensing/WiFi motion: Uses existing WiFi waves in the home and watch the WiFi waves as they "bounce" off of objects in the home. More advanced than traditional PIR sensors because it can determine human motion vs nonhuman motion (i.e. no more false positives when the wind blows, shadows change or when a fan moves). An example of this technology is Origin Wireless.
Depth-sensing/"point Cloud" approaches: Uses permanent hardware mounted near the ceilings of monitored areas (and sometimes over entryways/exits) to look top-down and create a 3D point cloud through IR, radar, lidar or other technologies. An example of this technology is Density.
Both of these technologies give good accuracy of recognizing people versus pets or other moving objects in the home, and in many cases offer high enough accuracy to determine pose (sitting vs. standing vs. laying down) and human actions like falling, breathing, etc.
These solutions are still anonymized — the system doesn't yet know exactly who the person is.
In addition, RF device detection is a new generation of emerging capabilities, based on high-fidelity accuracy and understanding of exactly who is present in a monitored area.
One new and interesting platform is Ubiety Technologies. It passively listens for signals from RF-emitting devices that people carry, and gives context and insight about what is happening in that area based on those devices.
Ubiety has also built an AI-based, categorization and identification platform that takes the raw RF noise and gives actionable insights about what is happening in a monitored space, opening up a number of new use cases that the industry has not been able to realize in the past.
This can be leveraged to create ambient computing "smart home" and automation applications — no need to ask Alexa to play your favorite song anymore, lock the doors when you leave, or arm/disarm the security system; the house can tell who exactly is present versus away, and can make decisions autonomously.
This would mark a significant shift in home security automation from the "digital butler" to true home automation.
A Rapid Trajectory for Presence Detection
As previously noted, presence detection and the AI associated with the various platforms has progressed significantly the past few years. One subfield of AI is machine learning — essentially the capability of a machine to imitate intelligent human behavior.
AI or machine learning systems are often leveraged by video and presence-detection platforms to analyze datapoints and activity and perform complex tasks in a way that is similar to how humans solve problems.
The interest and precision in presence detection continues to grow. A segment of the players has leveraged and improved existing technology, integrating this with brand new, state-of-the-art AI to deliver value propositions that are arguably disruptive to the security, safety and smart home channels. Other presence detection players include Aqusense, Cognitive Systems and Intellithings.
It is not so much the sensing and cataloging the parties that are present within or near a premise that brings immeasurable value — it's the AI that analyzes the data and translates and delivers usable information.
Understanding who is or is not within the proximity of a premise at any time during an alarm event, or during a certain period of a day by a monitoring center, first responder or a homeowner is priceless.
Just as these platforms leverage different technologies and metrics in delivering these services, understanding that AI included in presence-detection platforms as well as video AI, all bring great value in a host of different scenarios and depending on specific goals of those scenarios.
Although some of these platforms are designed to perform as a standalone, in many cases these platforms are designed to perform in collaboration with other systems such as traditional intrusion alarm systems, medical alert systems, video systems, etc., when a more comprehensive system is desired.
The future will almost certainly require that all these systems learn to work together. History has proven that information is golden. This is especially true when it pertains to alarm monitoring and detection.
The Next Level of Presence Detection
What follows are just a few examples of how monitoring and detection are being taken to the next level.
Home Insurance Telematics
Telematics data (collected from OBD2 ports or through mobile phone apps) revolutionized the auto insurance industry. High-accuracy home occupancy data about which residents and visitors are in a home is a new "telematics" dataset for the home.
The next revolution may be more accurately pricing home insurance policies based on presence detection, or even the RF-emitting devices in the home. This pertains to residences, businesses, and rental and vacation properties.
Accurate Prosecution of Crimes Based on Objective Evidence
The ability to detect usable information is extremely useful in the prosecution of a crime. Information such as cellular subscriber IDs or device IDs are the most obvious. Many of these identifiers rotate over time and don't contain personally identifiable information directly but can be used by law enforcement to identify suspects in more serious crimes. This is highly useful for residential, commercial and public safety applications like in cities or schools.
RF Device Detection and AI Working in Tandem
Dynamic response flows from central stations when a burglar alarm is received. The central station can now see the specific occupancy data of which residents are home.
The automation can dynamically match this against the call list on file and if there are six people on the call list but the first four aren't home, the call list is delivered to the operator with a new prioritization that goes straight to the fifth person who is present on site and can verify or cancel the alarm quickly.
This use case has been pioneered successfully with the collaborative effort of Ubiety and Rapid Response Monitoring Services.
The various technologies that have deployed in this presence-detection sector are only scratching the surface. With further development, collaboration and additional technological advances, presence detection will certainly catapult to a level where it will lead the way in many sectors of security, safety and lifestyle detection and monitoring.
Fasten your seatbelts, presence detection is positioned to disrupt and change these sectors and the way they are approached.
Peter Giacalone is President of Giacalone Associates, an independent security consulting firm.
This article originally appeared on our sister site Security Sales & Integration 05.26.23. It has since been updated for CE Pro audiences.
If you enjoyed this article and want to receive more valuable industry content like this, click here to sign up for our digital newsletters!