Households with children are technology thought leaders and market influencers as they provide the viewing and recommending experiences for new products to the more average buyers.
Their assessments of specific brands and product types guide the overall marketplace. Parks Associates' research shows that about 30% of broadband households or about 32 million households have children at home.
The firm's consumer research reveals that households with children, particularly those ages 6-11, are the leading demographic groups for technology product and entertainment service purchasing. In general, households with children are young enough to be receptive to smart home technology but old enough to have the income and educational levels associated with smart home adoption.
For example, 38% of US broadband households with children report intentions to purchase a smart video doorbell over the next 12 months, compared to 14% of households without children.
Home Security Trend Helps Drive Smart Home Adoption
Home security systems are a promising path to drive smart home adoption rates among households with children and one of the biggest trends in the security industry is the rise of DIY. The installation method for newly acquired security systems and smart home devices has trended towards self-installation for several years, and COVID-19 has hastened the transition as households seek to avoid risk of infection.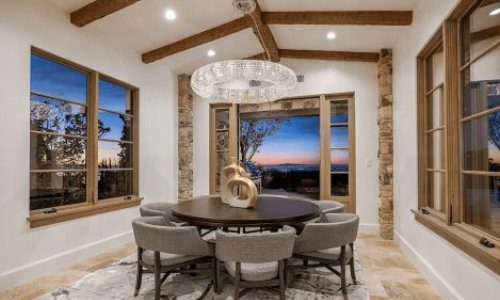 As a custom integrator, lighting is in demand. Effective communication, education and showcasing the value proposition of LED light fixtures in conjunction with integrative control systems are the keys to overcoming challenges and closing sales in this specialized market. Join us as we discuss the future of digital lighting and control with David Warfel from Light Can Help You and Patrick Laidlaw and Mark Moody from AiSPIRE.
Register Now! 
Parks Associates research finds that self-installation of newly acquired security systems has increased from 40% in Q4 2018 to 55% in Q2 2020, even after incorporating margin of error which is substantial due to low survey sample size for newly acquired systems.
In addition, there is a heightened consumer desire for remote technical support that COVID-19 has accelerated as more consumers work and learn from home. Parks Associates Q2 2020 research shows that 30% of consumers prefer remote support for maintenance at this time, and nearly 30% are hesitant to have an installer in their home.
Households with children own 11-13.3 connected devices compared to 7.8 devices on average for households without children and roughly 80% of respondents with children use some digital technology applications to support communication with their children and help to educate as well as entertain them.
It is important for the device makers and service providers to emphasize the essential value in their solution, such as safety and security, although entertainment is also critically important for households with children. The trend of remote technical support will not recede post-pandemic. Instead, consumer interest will likely continue to grow due to the added convenience and continued adoption of connected products.
Many Households with Children Choose Name Brands
More households with children own more of a variety of electronics and ownership rates are closest for common products such as PCs, laptops and smart TVs. Device ownership is not the only point of difference between households with and without children.
Attitudes matter, as 44% of households with children strongly agree that they seek well-known brands when they shop compared to only 27% of households without children. Further, 49% of households with children strongly agree that they are willing to pay more for high quality goods; that compares to 30% of households without children.
Of equal or more importance, 28% of households with children define themselves as Innovators; that is, they like to purchase a new product early in its lifecycle. Only 5% of households without children call themselves Innovators. Fifty-two percent of households with children self-define as either Innovators or Early Adopters compared to only 22% of households without children.
In general, households with children own 'newer' technology products and buy more smart home devices than households without children, proving their purchase power. However, COVID-19 has disproportionally impacted the finances and daily living of households with children.
One-half of broadband households with children have had an adult in the household lose their job, receive a salary cut, or had their work-hours reduced because of COVID-19. At the same time, intention to purchase CE devices remains at a multi-year high and purchase intentions are dramatically higher among households with children.
Households with children are a prime consumer segment driving growth for connected products in the home and are confident of their ability to complete good research on smart home technology. Ninety-two percent of households with children report they felt confident they understood their smart home needs and 89% felt confident they understand the different options available.
There is a great opportunity for product manufactures and service providers to market the benefits of connected devices to households with children, emphasizing specific benefits and value as well as highlighting peace of mind and safety features.
For more information on this research, Households with Children: Dominant Tech Purchasers, click here.
---
Elizabeth Parks is President of Parks Associates.
Editor's Note: CE Pro's sister publication Security Sales & Integration has partnered with Parks Associates for the creation of DIY FYI, a column designed to help dealers keep track of important smart home market developments, what the competition is and whether they want to jump into something they see as a new opportunity.
If you enjoyed this article and want to receive more valuable industry content like this, click here to sign up for our digital newsletters!