Integrators looking to bolster their cybersecurity knowledge might want to check out a new cybersecurity education program offered by technology distribution company TD SYNNEX. The program is designed to close the skills gap and upskill new and existing cybersecurity professionals for the firm's channel partners.
According to the company, the Passaged Program aims to reduce the cybersecurity skills gap through its Placement and Upskill initiatives that are designed to place candidates by providing sources and technical skills needed to succeed and grow in cybersecurity.
"Globally, we are seeing a massive shortage of cybersecurity professionals, with nearly 2.7 million professionals needed to fill cybersecurity roles, according to research by (ISC)," says Tracy Holtz, vice president of Security Solutions in North America for TD SYNNEX. "To address this gap, TD SYNNEX is committed to delivering best-in-class security offerings, and our Passage Program is a key initiative in achieving this goal."
The company says its two initiatives as part of the program will provide training, industry knowledge, consulting, job readiness assessments and placements into cybersecurity jobs.
The program also offers partners resources to grow their cybersecurity skills and internal talent.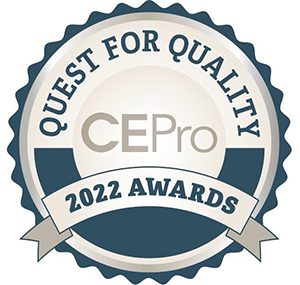 CE Pro urges integrators to recognize their suppliers that go above and beyond to deliver premium support and service. Cast your vote today to recognize the services (not the products) from your favorite manufacturers and distributors.
Cast your vote today!
In addition, partners will have access to traditional products and solutions exclusively offered by TD SYNNEX.
The program will be delivered through TD SYNNEX's Cyber Range, a cybersecurity training facility hosted by the IT distributor. The range, based in Tempe, Arizona, was opened in November 2019.
"The Passage Program training has helped me with the technical components of SOC Analyst job interviews," said Jane Acutin, a SOC analyst 1 Placement Initiative candidate, in a provided statement. "Working with the Cyber Range engineers who had real-world experience on the job, was incredibly valuable and built my confidence in finding the right job for me."
Partners and candidates looking to get involved in the Passage Program and receive the technical training to advance their cybersecurity careers should click here or email securityservices@techdata.com.
---
A version of this article originally appeared on our sister publication Commercial Integrator's website.