Ever since the term was first used, the concept behind the 'Fourth Industrial Revolution' (or 'Industry 4.0') has become ubiquitous when describing the evolution of an industry—hello 'Web 3.0.' Access control is no different, despite having different objectives. With a slower growth focusing on security and convenience over productivity and profit, it's only recent that we've reached what I would like to call 'Access Control 3.0.'
The first 'revolution'— let's call it 'Access Control 1.0' – started at least 6,000 years ago, with the first lock and key devices. The earliest we know of was found in the ruins of Nineveh, the capital of Assyria. Over time that simple model evolved from the Egyptians to the Romans all the way to 1848 where modern flat keys were introduced by Linus Yale Sr., but they were all still pin-tumbler locks.
The second revolution ('Access Control 2.0') didn't come until 1983, when Charles Walton received the first US patent for a passive RFID (radio frequency identification) device to enhance security in door-locking systems.
This qualified as a 'revolution' in access control because it fulfilled three key criteria:
It was not a minor or incremental change – it was a fundamentally new way of operating.
It had a transformative impact on access control.
It was adopted at scale, all around the world – so its effect was felt globally.
My contention is that we have, in the last few years, moved into a new era for the category which fulfils the same three criteria – and which we should therefore call 'Access Control 3.0'.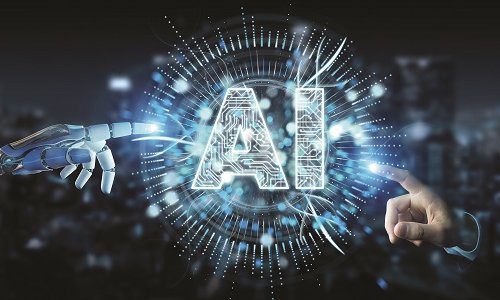 In an era where crime continues to evolve, relying solely on AI-based solutions proves insufficient in preventing sophisticated threats and false alarms. The webinar will emphasize the paramount importance of human judgment and intuition in tandem with AI technology to create a truly complete security solution. Our session will explore how Deep Sentinel's revolutionary approach combines the best of both worlds—advanced artificial intelligence and the presence of highly trained human guards. Together, these elements create an unparalleled level of protection for residential and commercial properties alike. Join our panel of esteemed lighting experts that will dive into why it's time for integrators to rethink their role in the outdoor lighting industry.
Register Now! 
What is Access Control 3.0?
Access Control 3.0 is defined by seven core elements:
IP technology

: Having been introduced through the first IP intercom back in 2088, IP technology has transformed access control since then. With this tech, smart, flexible, fully customizable solutions, which can be integrated into comprehensive security systems, are far more realistic to develop now.

Mobile credentials

: Following IP technology came mobile access control, which is projected to continue growing over the next few years due to the convenience it offers.

Touchscreen technology

: Thanks to its ease of use and programmable interface, touchscreen technology has become widely used in the industry, with it expected to be the standard for intercoms and answering units in residential buildings and offices.

Remote management

: IP technology has also opened remote management in real time. This has been huge in residential buildings, where managers are able to monitor – and fix – many devices at once.

Cybersecurity

: While it hasn't always been at the forefront of concerns for cybersecurity, many companies now understand how much a compromised access control network can affect a building.

Environmental, social, and corporate governance (ESG)

: While not technological, ESG is as important for the industry as every other sector. Proving your track record on sustainability, supply chain integrity, diversity & inclusion, employee welfare and local community relations is a defining part of this era.

Privacy and the protection of personal data

: Mitigating the risk of personal data being misused is now a primary concern for companies. It is a significant barrier to the development of biometrics, including facial recognition technology, because regulatory compliance (including people's right to have their personally identifiable information deleted or 'forgotten') is much more complicated than it is for mobile credentials.
Now think back to the three criteria we outlined earlier:
Does Access Control 3.0 represent a fundamentally new way of operating?
Yes, the availability of mobile credentials combined with touchscreen technology and remote management completely altered the way professionals approach access control.
Has it had a transformative impact on access control?
If we look at the core objectives (security and convenience), yes. Everything associated with Access Control 3.0 has only made solutions more secure and more simple to use at a consumer level.
Have mobile credentials, touch-screen technology, remote management etc. taken over the world?
The honest answer? Not yet. However, there is no doubt that we are on the cusp of this kind of widespread change. In residential buildings, for example, we expect to see an acceleration in the trend of homeowners integrating access control into their home automation systems.
As more and more people start to appreciate the full potential of smart intercoms and answering units, these devices are being transformed into the central control panel, regulating everything from the lights, air-conditioning and music system through to the garage door and lawn irrigation system.
They are also being connected with security systems to deter intruders while, at the same time, allowing couriers to deliver packages even when no one is at home. These kinds of solutions are already popular, and, as Access Control 3.0 continues to evolve, they will be the norm.
If you enjoyed this article and want to receive more valuable industry content like this, click here to sign up for our digital newsletters!