In the past two years as more people worked from home and 'stay-cationed,' outdoor renovations have become a top residential trend. Homeowners have commissioned landscape designers and pool specialists to transform their patch of green space into a relaxing, fun, and inspiring oasis. Integrators have handled outdoor wish lists with AV entertainment and automation technology.
One resident in Newport Beach, Calif., hired a landscape designer to create a clean, welcoming backyard design featuring a sunken spa. The next item on the agenda was a Sonance Patio Series outdoor audio system, for which residential AV integration company Nautilus Media Systems of Fullerton was tapped.
But with that job came a highly unusual request: to create a motorized spa cover.
"AV technology has certainly become a sought-after feature for outdoor living areas and there are so many ways it can be implemented into any given space, but this was the first time we used our expertise to help design and install an automated spa cover," says Kevin Hennessy, CEO of Nautilus Media Systems.
The spa is poured into the backyard and level with the ground, which made covering it challenging. With small children in the home, safety was at the forefront. Rather than use a traditional vinyl spa cover that would have stood out and broken down over time, they came up with the idea to maximize the space by building a raised wooden platform that could slide to cover it while doubling as a deck for sun loungers.
In this updated Wage & Salary Report, you'll find out results for salaried occupational categories broken down by 14 regions of the U.S. & Canada. Uncover valuable information about where your company stacks up when it comes to paying your important people by
downloading your free copy today!
The project required close collaboration between the landscape designer and Nautilus Media Systems. Hennessy designed a metal track made of 1/8-inch-thick stainless steel flat bar with wielded pieces of stainless hex bar to guide v-groove wheels.
These are integrated into two sides of the spa surround and run to an adjacent concrete slab, which is where the cover is stationed when the spa is open.
Nautilus Media Systems Turns to AV Industry for Slick Auton Solution
Instead of manually sliding the cover, the homeowners wanted to push a button for the cover to slide on and off. With no solution like that he could find on the market, Hennessy tackled the question of how to do it.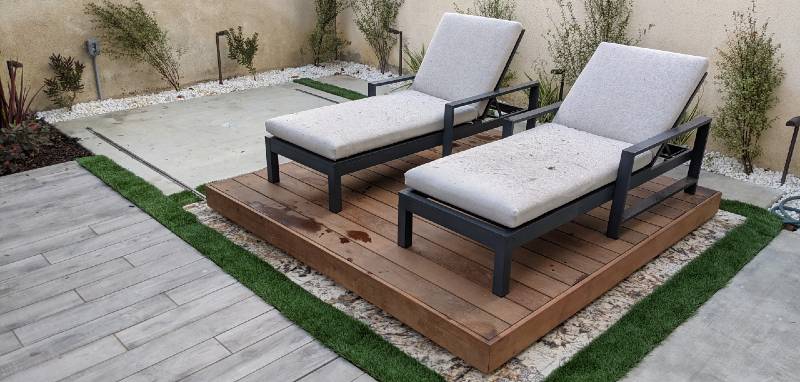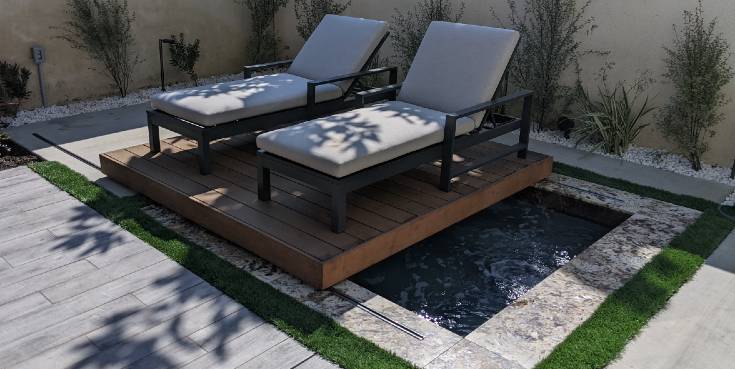 "I like to solve problems, which is second nature when you work in AV, so I called around to various pool company vendors to see if anyone could provide the type of solution we were looking for; I got a lot of no's," said Hennessy.
"I realized that I had been looking in the wrong market. I knew a custom AV manufacturer that could handle something like this — Auton. They have the capacity, knowledge, and building skills in motorized solutions for just about anything you can imagine."
Auton Motorized Systems was able to run with the initial concept. The company is an authority in motorized solutions, from fully customized in-ground and in-floor display lifts to sliding panels. Every product is spec'd to order, unlike off-the-shelf solutions with specifications that integrators must work around.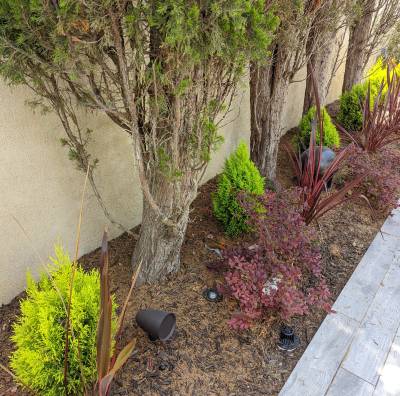 For this reason, the company is a go-to manufacturer for custom and luxury projects needing innovative motorized solutions, including engineering housing for the most massive in-ground flatscreens and video walls.
The company's specialists finessed the design plans for the spa cover, working to the project's specific dimensions and variables.
Every element of safety and use was thought of in the final product. They ensured that the cover would be able to slide while accommodating the weight of the sun loungers and people, then locking into place both when opened and closed.
Auton also gives integrators the ability to customize the control options, including contact closure, IR, or RF.
For this project, Hennessy programmed it using a handheld RF remote, and installed a secondary RF push-button mechanism. The homeowners simply control it with a small remote or a nearby switch.
The final product completely conceals and reveals the spa providing the security and wow factor the residents desired.
With its robust design, the cover creates a multifunctional space that can support loungers, a bar, or even serve as a small stage for entertaining. Coupled with a Sonance Patio Series outdoor audio system, the installation transformed the backyard into an oasis that is safe and serene.
Read Next: 9 Durable Outdoor Video Screens & Products
What did the homeowners think of the finished project? "The best kind of testament of our services," says Hennessy. "They've asked us to come back and do more for them."