Custom UI Graphics Deliver for Fla. Dealer's Oceanfront Project
30AV Audio Video relied on custom UIs for easy URC Total Control operation and slick graphics in this beachfront property.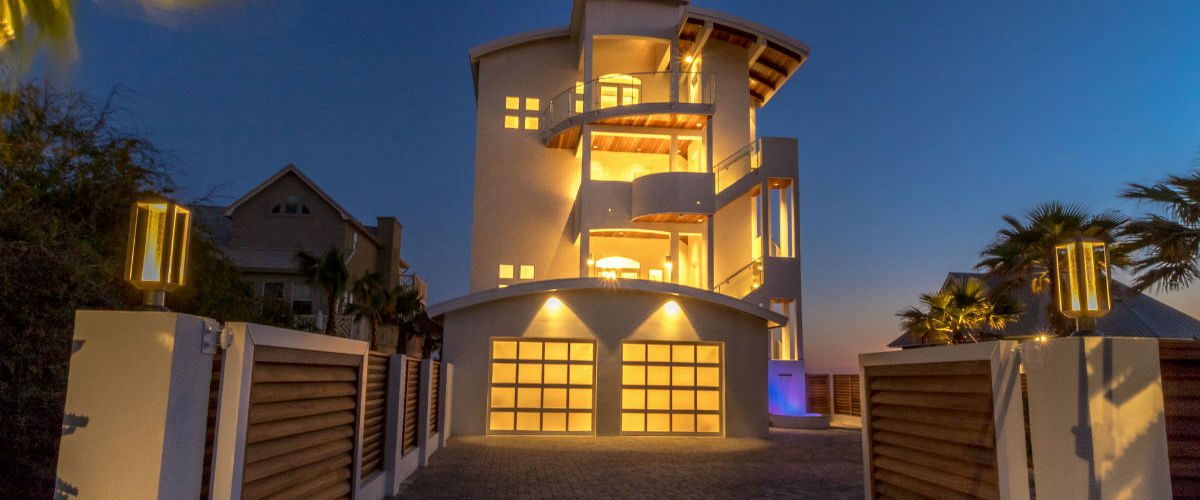 As soon as 30AV Audio Video owner Paul Williamson, a premiere URC dealer, entered this client's newly-remodeled Rosemary Beach home on Florida's Emerald Coast, he began to think Total Control was the ideal smart home solution for the beachfront property. In particular, the user interface (UI) possibilities.
Williamson was confident that the elegant UIs, custom onscreen graphics and exceptional performance would impress the well-heeled homeowners.
In fact, the user interface "is a big deal and makes the system so easy to use," says Williamson, pointing to the ability to customize the graphics.
"We hired a photographer to take stunning photos of this beautiful home so that we could incorporate the graphics into the new touchscreens. …
"Using the rooms menu, the user is able to choose a picture of the room they are in without having to navigate through a list … then hit cable and the whole system comes on. It can't be any simpler than that," Williamson says.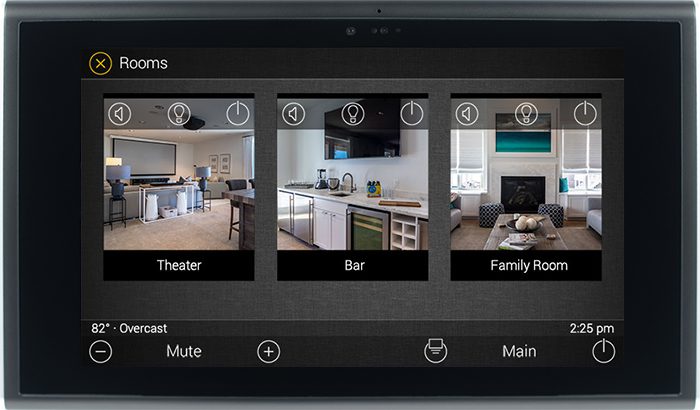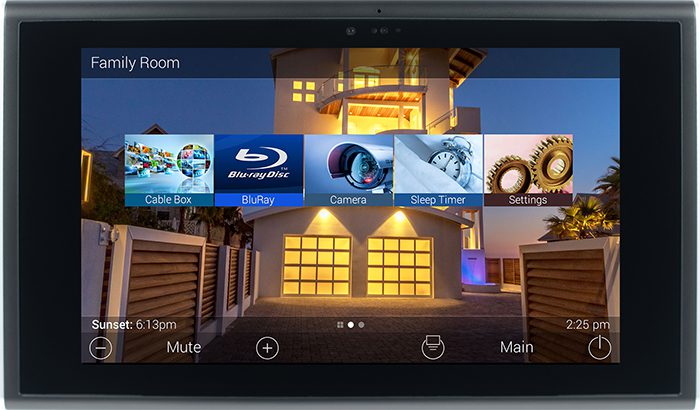 Viewing Options Abound in Various Forms
The home boasts an impressive first floor home theater with dual entertaining zones.
The theater features a Sony 4K projector and 120-inch Dragonfly screen, controlled by Total Control. A 75-inch Samsung 4K TV over the bar is a perfect second screen for game-day parties.
Above the fireplace in the second-floor family room, a Vutec ArtScreen transforms a 60-inch wall-mounted Samsung 4K TV into a piece of art.
With the custom programming, one tap of a touchscreen or remote raises the ArtScreen to reveal the TV, and lowers it once screen time is over.
The audio system features Yamaha A/V receivers powering in-ceiling SpeakerCraft speakers and Episode subwoofers.
SnapAV's OvrC helps 30AV keep all the A/V operating smoothly, even with regular outages and ongoing maintenance from the local cable provider, says Williamson.
"We used SnapAV's indoor access points, network switches, and router, and have been monitoring the system using OvrC. We get notified as soon as there are problems and as long as there is an Internet connection we can remotely monitor and troubleshoot the system."
Outdoor Viewing Made Easy; Voice Control Next
On the fourth floor, the homeowners can relax and enjoy one-touch integrated control of the 65-inch Samsung 4K TV and A/V system while taking in the gulf coast views.
Total Control also integrates with Luma surveillance cameras. Homeowners can view live video of the pool, beach walkover and gate from the user interfaces. 30AV also installed the Total Control 2.0 mobile app, granting onsite or remote access to the home via smartphone or tablet.
The homeowners have been raving about their system, and will soon be able to experience even easier ways to interact with it.
"We will be incorporating the new TRC-1480 URC Remote with built-in voice control into the mix for a larger screen for camera viewing and will integrate voice control once the new remote is shipping," Williamson says. "We typically use voice control to turn on and off audio zones and run scenes using Alexa."