The city of Savage sits 20 miles south of downtown Minneapolis, Minn., in a region commonly known as South of the River. The vibrant community has approximately 30,000 residents, who are served by the City Council Chambers meeting facility for the Savage City Council, Planning Commission (PC), Parks, Recreation and National Resources Commission (PRNRC) and additional community boards.
Earlier this year, Advanced Systems Integration, a local integrator serving the Twin Cities area, completed an initial integration in Savage's council chambers.
With ongoing COVID-19 restrictions, however, users of the City Council Chambers had to transition to hybrid meetings, providing the opportunity for Advanced Systems Integration to put its resimercial AV expertise to good use in the next phase of the project.
"The initial project with the City of Savage was a full audio upgrade, video switching and a control system," says Brandon Carleton, chief operating officer for Advanced Systems Integration. "The City of Savage returned to us and requested additional AV solutions to create a hybrid meeting space. They wanted to utilize the lobby outside the council chamber as an overflow meeting space to accommodate for social distancing."
Project Phase Features Dante Audio, Extended Video Feeds
Advanced Systems Integration needed to implement a solution that was versatile and compatible with the existing system that was already in place.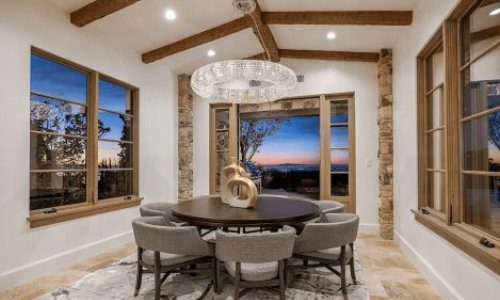 As a custom integrator, lighting is in demand. Effective communication, education and showcasing the value proposition of LED light fixtures in conjunction with integrative control systems are the keys to overcoming challenges and closing sales in this specialized market. Join us as we discuss the future of digital lighting and control with David Warfel from Light Can Help You and Patrick Laidlaw and Mark Moody from AiSPIRE.
Register Now! 
"We brought in Visionary to send any source to any destination, including video displays in the lobby for overflow. We incorporated video displays in the lobby with Visionary's PacketAV Duet Series endpoints to distribute live video feeds from the council chamber," says Paul Erickson, senior lead system engineer for Advanced Systems Integration.
"With Symetrix audio DSP in place, we were able to use Dante to minimize wiring from the source locations to the DSP and transmit everything on a single cable. Additionally, Symetrix has a driver built-in for control of Visionary's PacketAV Duet Series. Visionary's interoperability was an important feature for us because the system provided us with pre-built drivers to streamline to installation."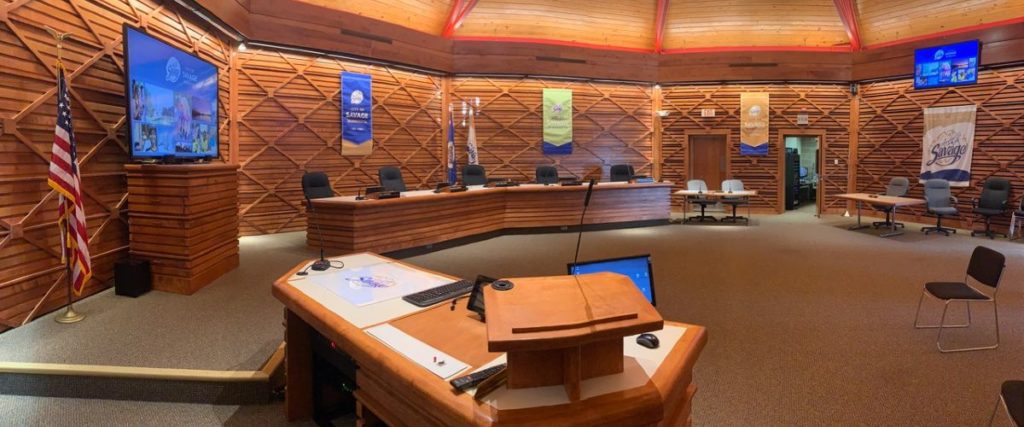 Visionary's products are recognized for providing performance and reliability at a cost-effective price, an attractive attribute for both integrator and the end user in this case.
"Visionary's PacketAV Duet Series encoders and decoders incorporated the features we needed at a competitive price point," notes Carleton. "There are other products available that are similar to Visionary's PacketAV Duet Series but at a higher price point. We were able to provide the City of Savage with everything they needed while remaining within their allocated budget."
Advanced Systems Integration Leverages Visionary Support Staff
Advanced Systems Integration also appreciated that it could lean on Visionary engineers for customer and technical support requests.
"Visionary's customer service and product support team is top notch," says Carleton, pointing out local rep Brad Horbal of Bormann Marketing for helping facilitate the project's success.
"Our programmer worked directly with Visionary to get the system up-and-running. Visionary even created a custom EDID table to upload into an encoder that was having difficulties with a source. They were quick to respond and easy to work with."
Visionary's PacketAV Duet Encoder and Decoder integrate 4K UHD video over IP and Dante to bypass the constraints of traditional matrix systems. The PacketAV Duet features ultra-low latency IP audio and video with unlimited distribution capabilities.
Carleton reports personnel at the City of Savage have been more than pleased so far with the resimercial AV distribution project, conveying some aspects in a message he received soon after the installation.
"They said, 'Everything has been working seamlessly. The staff is really impressed with the new capabilities of the system. They are using it frequently! We recently had guests in the lobby watching the overflow monitors and a presentation via Zoom. Everything worked perfectly.'"
If you enjoyed this article and want to receive more valuable industry content like this, click here to sign up for our digital newsletters!