Over the years, as video has grown increasingly important for media titles like CE Pro and Commercial Integrator, I've used a bunch of video/camera products and microphones.
In fact, at this point, I've basically come full circle. Starting with Apple iOS devices such as iPhones and iPads, to video cameras, and now back to my current iPhone XR, I think Apple has met my quality standards from a video perspective.
The one thing I've struggled with over the years is to find an audio solution that is easy to use, convenient to carry, and is capable of adapting to a myriad of situations, which often times I have little or no control over because I am at a trade event or visiting a reader.
During this time I've used iOS microphones that are designed to plug into the 3.5mm connector on my devices; I've carried a powered USB hub and used it to drive a USB microphone, and I've fought with XLR cables and a choice of microphone products in order to capture audio.
Saving me from this mess of cables, connection hassles, and overall lack of convenience is one of the most well-known companies in professional audio: Shure.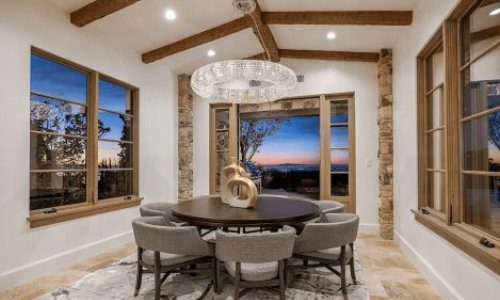 As a custom integrator, lighting is in demand. Effective communication, education and showcasing the value proposition of LED light fixtures in conjunction with integrative control systems are the keys to overcoming challenges and closing sales in this specialized market. Join us as we discuss the future of digital lighting and control with David Warfel from Light Can Help You and Patrick Laidlaw and Mark Moody from AiSPIRE.
Register Now! 
Known for everything from its famous sm57 dynamic microphone to its studio-quality headphones and wireless systems, Shure also manufactures a range of portable, iOS-friendly products like the MVi interface.
Shure MVi Interface Features and Setup
The Shure MOTIV MVi Portable Digital Audio is an Apple-certified digital interface that users can employ with their favorite Apple devices, as well as Macs or PCs.
The MVi's combination input accepts XLR microphone cables, as well as ¼-inch instrument cables to allow for the connection of guitars and basses. Shure says the MVi also incorporates five DSP processing modes: Singing, speech, flat, acoustic instrument and loud.
Other options include an onboard touchpanel that provides access to functions such as gain, mute and headphone volume.
In addition, the interface features a JFET Class A buffered input section to help ensure tonal accuracy and clarity, and it also includes phantom power to support the use of condenser microphones.
Using the MVi interface in the field or at home is simple. Setup requires a few steps: Take the microphone of your choice (I use either a company-owned Shure sm58 dynamic microphone or my Shure sm57 dynamic microphone) and use an XLR cable to connect the microphone to the interface. Next, open up the companion iOS MOTIV app and connect the Micro-B from the interface to the Lightning input of your device.
The process is similar when connecting to a PC or a Mac, the only difference is the connecting cable changes from the iOS-friendly Lightning-to-micro USB cable, to a USB-type A-to-USB Micro cable.
---
CE Pro Features
Apple certified iOS interface eliminates the need for additional accessories
Five DSP modes: Speech, Singing, Flat, Acoustic Instrument and Loud
Supplies Phantom Power
Combination XLR input/¼-inch input allows for the connection of microphones or instruments such as guitars and basses
The MVi iOS interface automatically adjusts EQ, compression and limiting to optimize audio quality
---
Once the app is open and the interface is connected and powered up, users will know the interface is working because the MVi's front-panel controls light up green. The final step is to connect any pair of headphones that come with a 3.5mm cable. Pro headphones with ¼-inch connectors can be used too, as long as a 3.5mm adapter is used with the ¼-inch connector.
The only other setup required comes when using a condenser microphone. To activate phantom power, press and hold the microphone mute button for three seconds. Once the phantom power activates, you'll hear the audio through your headphones and there's an indicator light that glows red on the MVi's back panel to show that phantom power is in use.
Regardless of whether someone is in the field or in a more controlled environment such as home or in a podcast studio, it takes no more than a few minutes to get up and running with the MVi as an audio solution with video or as a straight-up audio solution for recording music or dialog.
Performance & Final Thoughts
I've been using the Shure MVi in the field at trade events, at dealer events, and at home for product reviews to record everything from spoken voice to guitars and amplifiers.
My feelings on the product are pretty straight forward—I love it. It is simple to use, it's well built—I can't tell you how many times I've dropped it—but its metal chassis is durable for use in the field.
It's also flexible. What I mean by that is that I can control the microphone gain and compression on the fly to help me maximize the sound quality of my interviews without interrupting the person speaking.
When used with an iOS device, it recommends using your iPhone or iPad in Airplane mode to stop any phone call or notifications from ruining your recording, which I strongly support.
Using the app to fine-tune my audio and video quality, I selected the 1080p/60fps option to get the smoothest video, and the 48kHz audio option to get audio that exceeds the sampling rate of CDs.
I'll admit I've tweaked the audio by adding some compression to my speaking voice and some bottom end using the five-band EQ options to help make my nasally speaking voice a little "deeper."
The only issue I ran into using the MVi interface was when the XLR cable pulled free from the interface a few times. Some of that is on me for not telling the people I interview to minimize their movements when holding the microphone, but a locking mechanism to keep the cable in place would be nice.
The best thing about the Shure MVi interface, besides its audio and video quality, is that it consistently works with iOS products. It has always worked for me when I connect my phone. There are many devices that claim to be Apple compatible, but few perform as consistently as the MVi interface.
I can't recommend the Shure MVi interface enough for podcasting, audio/video production, music creation or anything else that requires an interface that works flawlessly with Apple iOS products, PCs or Macs.
---
CE Pro Verdict:
Pros
Exceptionally easy to set up and connect for turnkey video with audio
Robust build quality supports the interface's use in the field
Control options provide flexibility to help ensure the quality of audio the unit delivers
Cons
A locking mechanism on the combination XLR/1/4-inch input would be nice to keep cables secure. This would provide additional functionality for mobile use
It would be nice if the interface came with a carrying case
MSRP is $129
If you enjoyed this article and want to receive more valuable industry content like this, click here to sign up for our digital newsletters!