For years one of the go-to manufacturers in the collaboration category for commercial integrators has been ClearOne. Recognizing the immediate shift in the workplace due to factors such as the pandemic, the company quickly shifted gears to offer products like its Versa Mediabar.
Designed for commercial spaces such as huddle spaces, executive offices and small meeting rooms, as well as home environments, this new ClearOne conferencing solution allows integrators to quickly and easily setup conferencing systems.
Available for a reasonable street price that hovers around $1,000, the ClearOne Versa Mediabar provides integrators with a turnkey AV conferencing solution that can be installed into home offices, dens and even home theaters without a lot of elbow grease to provide an instant upgrade to computer-based web cams, microphones and speakers.
ClearOne Versa Mediabar Features and Setup
ClearOne's Versa Mediabar is a cloud-enabled collaboration device that provide users everything they need to communicate with co-workers and even family or friends in a simple all-in-one package.
Some of the features built into the all-in-one conferencing solution include a 4K UltraHD camera that provides 110-degrees field-of-view, as well as ePTZ functions that support auto framing and people tracking, and a four-element microphone system that utilizes 360-degrees of omni-directional voice pickup capabilities.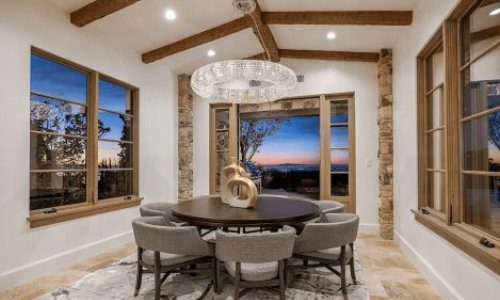 As a custom integrator, lighting is in demand. Effective communication, education and showcasing the value proposition of LED light fixtures in conjunction with integrative control systems are the keys to overcoming challenges and closing sales in this specialized market. Join us as we discuss the future of digital lighting and control with David Warfel from Light Can Help You and Patrick Laidlaw and Mark Moody from AiSPIRE.
Register Now! 
The Versa Mediabar also offers DSP (digital signal processing) for acoustic echo cancellation and automatic noise reduction, and a built-in speaker system to reproduce conferencing conversations.
Additionally, ClearOne includes Bluetooth connections to allow users to pair their PCs, Macs or smart devices to the product. The Versa Mediabar is also compatible with all of today's popular conferencing programs, including Zoom, Microsoft Teams, WebEx, Google Meet, and the company's own COLLABORATE Space product.
---
CE Pro Features:
Built-in 4K camera with 110-degrees of field of view
Intelligent audio and video technologies that include ePTZ functionality
Integrated 4-element array microphone with 360-degrees of voice pickup
Built-in speakers
Provides users with wall-mount and display mount options
---
Additionally, ClearOne provides options for wall mounting and display mounting to support the product's integration into a variety of room environments, regardless of whether it is a home office or a huddle space within a sprawling office setting.
Setup of the Versa Mediabar could not be any easier.
After unpacking the unit, the setup is essentially three steps: Connect the power cable, connect the USB cable, and then the connections to your preferred device via Bluetooth for audio.
In my home office I use a MacBook Pro with an IOGEAR USB-C dongle so once I plugged the Versa Mediabar's power in, I connected a USB cable to the female type B input on the Versa Mediabar's integrated connection panel on the rear panel of the unit. Completing my setup, I opened the System Preferences on my MacBook, selected Bluetooth to find the ClearOne product, and then I went into System Preferences and "Sound" to select the Versa Mediabar as my audio input and output source.
All of this took less than 10 minutes and it's a setup process that is easily repeated in the event that someone disconnects from the all-in-one conferencing unit after their call.
Performance and Final Thoughts
Once I connected the Versa Mediabar it instantly became my go-to conferencing solution. The video quality far exceeds not only the field-of-view, but the image clarity of my MacBook's integrated web cam.
The audio provided by the ClearOne solution was also an improvement over my computer's built-in speakers and together the improvements of my audio and video raised the level of my conferencing experience.
Over the past number of weeks, I have used the Versa Mediabar for Zoom calls and Teams sessions for calls with fellow CE Pro team members, as well as calls with people outside of my organization and I have been pleased with the results. Because of the quality of the user experience, I have also been using the ClearOne product for Podcast episodes and content videos too.
I will point out the built-in microphones also perform well and collaboration sessions should have no issue understanding the audio coming from Versa Mediabar users.
The one thing I have noticed is and this is a Bluetooth-related issue, and that is the input level signal is not as strong as a wired connection. I experience the same sort of thing in my car when I use my phone as a Bluetooth source in my car's audio system so this isn't a specific thing about the Versa Mediabar, it's simply the input level strength isn't as strong when you use Bluetooth so the volume level will not be the same as a wired connection.
Given how the world is trending with COVID-19 and the momentum that WFH (work from home), hybrid workplaces, and the fact that employers are likely to downsize their commercial spaces, a product like the ClearOne Versa Mediabar make perfect sense. The small, room-friendly solution is perfectly suited for a home office and small office spaces such as huddle rooms. It is easy to setup, easy to use—the remote control provides access to microphone and camera functions for added control capabilities—and overall it provides a quality conferencing experience.
For reasonable money, the ClearOne Versa Mediabar provides everything a WFH or traditional workforce will need for consistent, quality conference experiences no matter if they are at home or in the office.
Check out this CE Pro video review of the Sonus faber PL-664 in-wall speakers to see and hear the AV quality the Versa Mediabar delivers as a conferencing solution.
CE Pro Verdict:
Pros:
Small size and light weight allows for placement in a variety of spaces
4K camera delivers excellent clarity and a wide field of view
Easy to setup for basic conferencing needs
Cons:
I preferred my conferencing headphones audio quality, but the Versa's audio quality is an improvement over internal, built-in computer speakers and microphones
If you enjoyed this article and want to receive more valuable industry content like this, click here to sign up for our digital newsletters!