Trinnov Covers 2021 Updates for Altitude Platform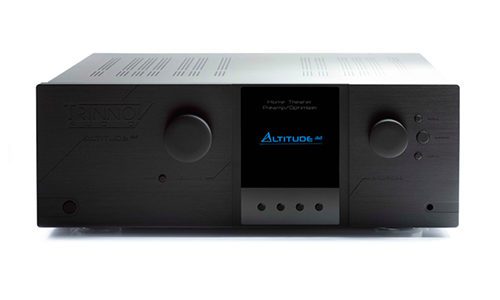 Pointing out investments it made during 2020, Trinnov is outlining some updates for its Altitude Platform of AV processors.
According to the European-based audio company, it has introduced two features that are currently exclusive to Altitude products:
A complete version of DTS:X Pro
An exclusive Dolby Atmos object feature
Moreover, Arnaud Laborie, co-founder and CEO of Trinnov Audio, notes the company has made investments into the long-term value of its products to ensure increased customer happiness.
"At Trinnov, we value both ongoing innovation and sustainability. We feel these are important values, to our long-term customers and to potential Altitude owners," he comments.
"In 2021, we will continue on this path. Our plan is to introduce multiple features that will enhance and improve the performance of all Altitude processors, regardless of when they were purchased."
Trinnov emphasizes that since 2014 it has continually offered software updates for the Altitude platform, while trying to minimize hardware updates.
Looking at how the audio category is evolving, Trinnov says that Audio over IP has already reshaped some branches of the professional audio and video industry by bringing more efficient, convenient and cost-effective ways to transport vast amounts of audio and video signals across large infrastructures.
The company admits that audio over IP does bring some technical challenges, especially when it comes to synchronization with sources and audio endpoints. Trinnov says that as part of its R&D resource investments in 2020 it has found the requisite, multiple clock domains with the highest performance.
As a result, Trinnov has announced that Ravenna/AES67 support will be coming to the Altitude platform in 2021.
Other updates to the Altitude Platform include the addition of the IMAX Enhanced, and more loudspeaker/room optimization improvements.
Trinnov Audio adds the Altitude platform has been designed for performance and longevity. Over time, the company says it has made a number of improvements available to its customers, which were mostly as free.
Less frequently, it concludes is the evolution of available technologies that require hardware updates – like the various incarnations of HDMI, which it will continue to update when necessary.
More news from Trinnov Audio: Trinnov Backs Altitude32 with 5-Year Warranty