HP
ZBook Power G7 Mobile Workstation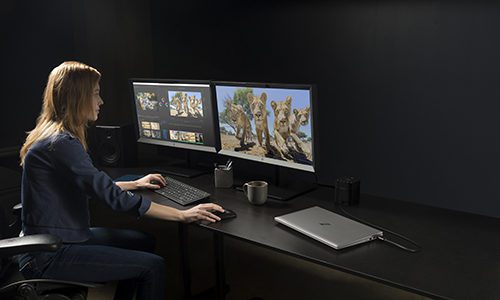 As part of a fall press conference to announce its latest products, HP has introduced Book Power G7 Mobile Workstation.
HP says that its news laptop computing product is designed to provide users with an affordable product that incorporates graphic cards such as a NVIDIA Quadro 2000.
Users can also get the Mobile Workstation with either Intel Xeon or Core i9 processors, and up to 64GB of memory.
According to the company, the laptops are also available with dual 2TB M 2 solid-state hard drives (SSDs).
Other features the Mobile Workstation provides business users in the office or at home in today's work from home (WFH) environments include a sanitizable, all-aluminum chassis.
The laptop utilizes the Windows 10 operating system (OS) , as well as HP's Sure Suite security features, and its design includes a four-sided narrow bezel that is designed to maximize screen size, including a UHD 4K screen resolution.
HP emphasizes that it has tested its newest line of products to work with multithreaded apps such as Adobe Premier Pro, and it says the laptops meet ISV certification to ensure they work with products from Autodesk and Adobe.
In addition, the ZBook Mobile Workstation comes with HP's Sure Start and Sure Sense to help defend against firmware and malware attacks.
More news from HP: HP Supports Dealers Through Amplify Partner Program
Product Info:
Product Name:
ZBook
Manufacturer:
HP