DALI
OPTICON MK2 Loudspeakers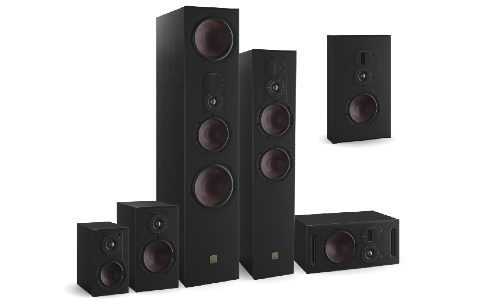 Lenbrook, the American distributor for DALI Loudspeakers has announced the release of DALI's new OPTICON MK2 loudspeakers.
The OPTICON MK2 series includes six models: the OPTICON 1 and OPTICON 2 bookshelf models; the OPTICON 6 and the OPTICON 8 floorstanding models; the OPTICON VOKAL MK2, and the low-profile OPTICON LCR MK2 on-wall speaker.
DALI offers its latest speakers in a choice of satin black, satin white and tobacco oak with complementary grille fabrics that match.
The new DALI speakers employ the company's Soft Magnetic Compound (SMC) technology that is described as a coated magnet granular material. DALI continues by pointing out the OPTICON MK2 speakers also employ EPICON derived cones that are a mix of paper and wood fiber.
Other driver features of the speakers include the use of 29mm soft-dome tweeters throughout the line of products. The use of the same tweeter throughout the line provides consistent tonal performance according to DALI.
The OPTICON 6, OPTICON 8, LCR and VOKAL MK2 models also feature a hybrid tweeter module that combines a soft-dome tweeter and ribbon tweeter.
DALI adds the speakers also benefit from its Dual Flare technique design, and its advanced crossover design that includes upgraded crossover components.
More news from DALI: Inside DALI Factory: Hidden Audio Gem Driven by Technological Prowess, Efficiency
Product Info:
Product Name:
OPTICON MK2
Manufacturer:
DALI