Home automation leader Control4 acquired remote-control start-up Neeo this week, paying $11 million in cash for the Switzerland-based firm, plus the assumption of $4.6 million in debt. Additionally, key Neeo employees were issued $1.5 million of equity in the deal.
In return, Control4 gets one of the sexiest consumer-electronics unboxing experiences on the planet. Customers gush over the beautiful packaging and the vaunted industrial design of the sleek-looking remote.
At ISE 2019, former Amazon Echo exec Charlie Kindel, now SVP Products and Services for Control4, shared some insights on the acquisition. The product is not being demonstrated at the Amsterdam show this week, but Kindel and others had the (unpowered) Neeo wand remotes in their pockets, speaking lovingly of the product design.
Kindel says Control4's own remotes are attractive enough, but "we think the bar can be raised," he told me at the show.
ISE 2019 VIDEO: Charlie Kindel on Control4's acquisition of Neeo
Although Neeo has taken flak from users and reviewers over its slow pace of fixing bugs and releasing long-promised features – nothing new for a crowd-funded project – Kindel says Neeo is backed by "hard-core engineering" from a group of developers that, frankly, are hard to find these days.
"The Neeo acquisition is a talent and technology investment, which should yield beautifully, designed and deeply integrated products for Control4 customers and our dealer channel," said Control4 CEO Martin Plaehn in the company's recent Q4 2018 earnings call.
In addition to its famous industrial design and "clean UI," according to Kindel, Neeo offers some intelligence in the way it handles power.
"Controlling battery life with a touchscreen is really challenging," he says.
Control4 dealers at ISE seemed thrilled with the Neeo acquisition. They have been drooling over the remote since it first appeared at CEDIA Expo, CES and ISE about five years ago.
Neeo has claimed that the remote "goes months without having to be recharged," although that claim has been challenged by users. The product has built-in Wi-Fi and an 802.15.4 radio that is used (exclusively) to communicate with the system hub (Neeo Brain).
Kindel wouldn't comment on whether Neeo has intellectual property around its battery-optimization technology, citing Control4's practice of not discussing IP.
Neeo co-founder and CEO Raphael Oberholzer said in 2015 that the company was "working on our 4th patent filing."
At least one U.S. patent was granted to Neeo in October 2018 for a palm sensor. Neeo initially had plans to include palm-sensing technology on the remote so that users' own preferences and settings could be activated when they squeezed the remote.
Control4 dealers at ISE seemed thrilled with the acquisition. They have been drooling over the remote since it first appeared at CEDIA Expo, CES and ISE about five years ago. Just last year, Neeo introduced at CEDIA Expo a prototype of a "Pro" version of its product for the professional installation channel. Neeo otherwise has been available directly to consumers since its record-breaking $1.5 million Kickstarter campaign launched in January 2015.
The End of DIY for Neeo
The DIY ends here for Neeo. Control4 is squarely focused on the custom installation channel – a strategy that has worked well for the company and its dealers. Company revenue grew 11.6% year-over-year in 2018 to $272.5 million, and delivered $39.7 million in non-GAAAP net income – a 26% year-over-year increase from 2017.
What's good for the pro channel, however, will sting the Neeo DIY market for the time being. Control4 has ceased selling Neeo products, and will provide only "critical updates" for the next 24 months, starting now.
Related: Charlie Kindel Believes in Smart-Home Install Channel
A search for "Neeo" brings up nothing on Amazon.com, although you can still find the "currently unavailable" product here. There's a remote and Brain combo available on eBay for $469.52.
Early Neeo users had come to expect rapid updates and fixes from the scrappy support team via the active Neeo discussion boards. While that support will subside, Control4 promises "a path for customer upgrades."
Control4's business model would never be able to sustain the kind of one-on-one support Neeo has provided over the past few years. The pain felt by Neeo DIYers is one example of why Control4 is so "unapologetically" focused on pro installers.
Kindel, coming from a rabidly DIY culture at Amazon, moved to Cotrol4 when his own DIY experiences proved just how complicated and annoying smart-home integration can be. Only a pro can provide a "whole, refined solution," he says, when it comes to home automation and especially A/V.
"Neeo deliberately built a strong and vocal community – a strategic bet that's important for scrappy start-ups," says Brad Hintze, Control4 senior director, product marketing. "We knew they would be upset, but we're committed to the channel and splitting audiences would be too complex."
Neeo recently released software update 0.53.8, and independent developers can continue to use the Neeo SDK to create new applications.
For now, Control4 isn't providing a product roadmap for Neeo, other than to say it will be incorporated into the Control4 ecosystem, which includes lighting controls, energy management, whole-house A/V and more.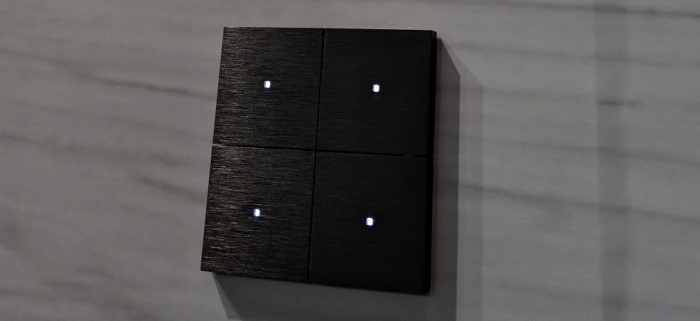 More Beautiful Things at Control4
Dealers might not be able to see Neeo in action at the Control4 stand or ISE in general. But Control4 has other very pretty things to show.
On the topic of industrial design, the company now has native integrations with a number of KNX-compatible keypads and switches, meaning the gorgeous industrial designs found virtually everywhere in the world except the Americas can now be attached to Control4 systems.
At ISE, the company is showcasing native support for popular keypads from Basalte, CJC Systems, Ekinex, Gira, Jung, Tense, and Vitrium.
And also … custom speakers from Control4's Triad group.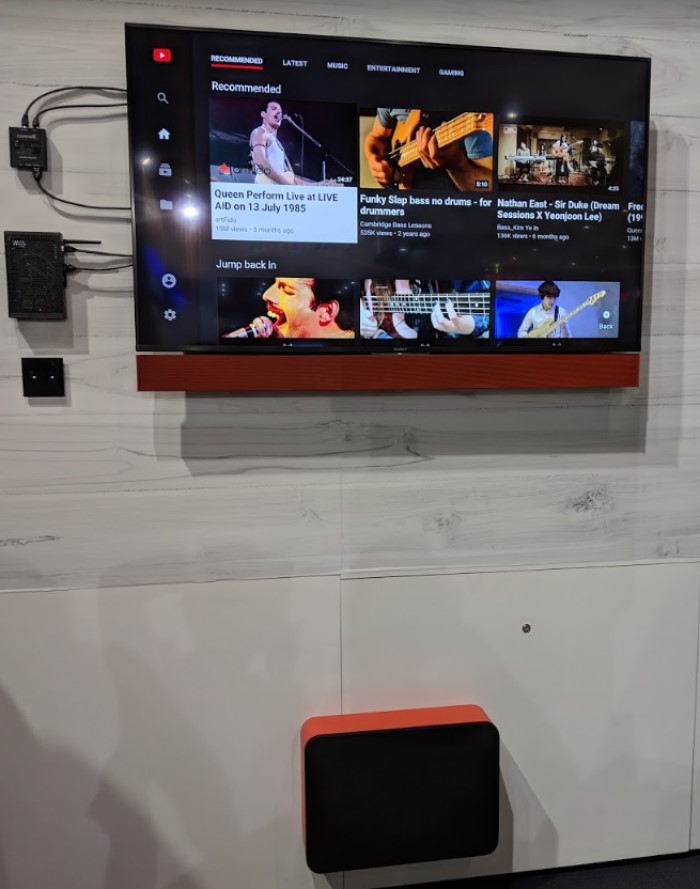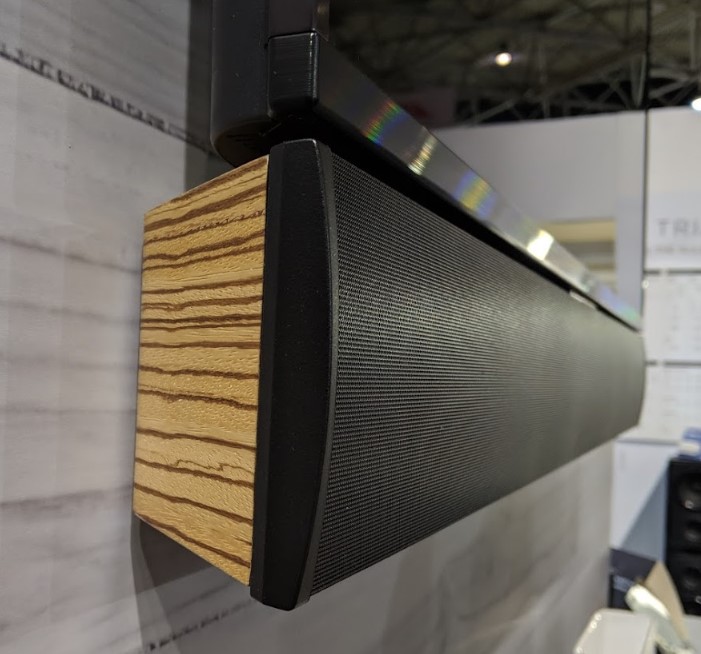 If you enjoyed this article and want to receive more valuable industry content like this, click here to sign up for our digital newsletters!