Research Finds Over Half of U.S. Citizens Open to Sharing Data to Help Fight Coronavirus
According to a study by Parks Associates, broadband households in the United States are willing to assist with contact tracing if it helps fight the coronavirus.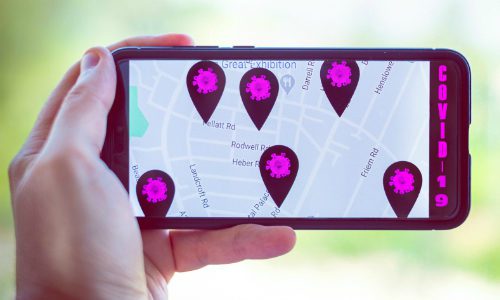 More than half (52%) of broadband households in the United States express a willingness to share smartphone data to assist in COVID-19 contact tracing, while another 20% could be convinced provided privacy protections are in place, according to a Parks Associates survey.
"Use of telehealth services nearly tripled year-over-year, with 41% of U.S. broadband households having used a telehealth service in the past 12 months," says Kristen Hanich, senior analyst, Parks Associates.
Hanich continues, "This increased usage of telehealth services comes as many consumers are unable or unwilling — to visit a physician in person due to widespread efforts to minimize in-person contact with patients. It is a dramatic switch for both care providers and telehealth services, and provided patients have a good experience, the market is likely to see continued usage on a permanent basis."
The research firm's report, "COVID-19: Impact on Telehealth Use and Perspectives," is said to track changes in consumer attitudes and adoption of telehealth services as a result of the pandemic and measures future interest in telehealth services beyond the crisis.
The report also found that those who experienced COVID-19 symptoms are more willing to share smartphone data to aid in contact tracing than those who have not experienced symptoms. Still, nearly half of those who have not experienced symptoms are willing to share their smartphone data.
In April, Google and Apple jointly announced an effort around contact tracing that will leverage Bluetooth technology to help governments and health agencies reduce the spread of the virus.
Mobile devices can be used in an automated and scalable way to help determine who has been exposed to a person that later reports a positive diagnosis of COVID-19. For example, they can be used to send a rapid notification to the exposed person with instructions on next steps.
"Apple and Google have together developed an API and framework that developers, in partnership with public health officials and other stakeholders, can use to build contact-tracing apps," Hanich says. "The industry can drive widespread uptake of these solutions by emphasizing the public benefits of this data sharing while also stressing the privacy protections in place for anyone who participates."