The all-in-one entertainment app JustWatch is reporting the usage margins between Disney+, Hulu, and HBO Max, Netflix and Prime Video continue to grow smaller as the streaming space continues to expand.
JustWatch states Netflix is the market leader by an 8% margin, and Prime Video now holds just 6% over Disney+. Based on its data, the company says Apple TV+ didn't find the growth it was looking for, while offering a free trial to new users. The app company notes it remains to be determined how the ending the trial affects Apple TV+'s market shares in the Q3 analysis. 
According to the all-in-one app company, Disney+ and HBO Max were the only two streaming services to gain market share (+1%) through Q2. The mid-field SVODs managed to retain their shares, but the larger players Netflix and Prime Video saw the most drastic change in market share. ​​​​​​​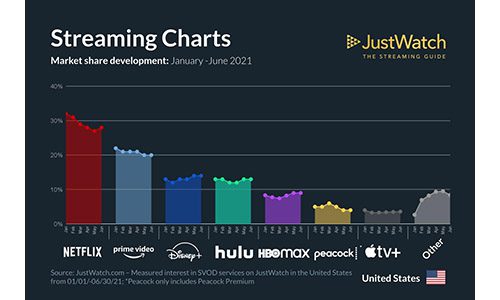 Explaining its methodology on how it arrived at these figures, JustWatch says its users check the app to find new content and where to watch a specific movie or TV show. Using that data, the company can measure the users' interest when they add movies or TV shows to their watchlist; click out to a streaming service or filter multiple streaming services, and select the relevant streaming service. The company says it has various weighted internal ranking factors that it uses to take into consideration when identifying the market shares of streaming services.
JustWatch adds that it grew into a popular international streaming guide with 20 million users across 52 countries in less than seven years. It says its app aggregates hundreds of streaming services and makes it easy to find out where users can legally watch movies and TV shows.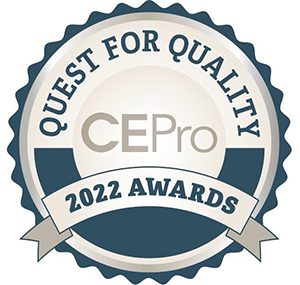 CE Pro urges integrators to recognize their suppliers that go above and beyond to deliver premium support and service. Cast your vote today to recognize the services (not the products) from your favorite manufacturers and distributors.
Cast your vote today!