SnapAV has acquired MRI, a top low-voltage distributor with four branch locations in the Northeast. It's the third distributor SnapAV has purchased in less than a year, after Allnet and Volutone in the Midwest and SoCal, respectively.
MRI has branches in Plainville, Conn.; Albany, N.Y.; Woburn, Mass.; and Norwalk, Conn. The new Norwalk location celebrates its grand opening on March 26.
The group was a member of the Powerhouse Alliance and carries RTI and URC in the home-automation department; Napco, 2GIG and Elk for security; some Z-Wave products, and a wide range of audio/video solutions.
MRI also is active in commercial audio/video and mobile/automative technology.
In a memo to dealers, MRI says it will have SnapAV products available at its branch locations and online in the "coming weeks," and for now "your shopping routine will remain unchanged."
SnapAV, leading provider of audio, video, automation, networking, remote monitoring (OvrC) and other products for the home-tech installation channel, will make its products available at MRI branch locations and on the MRI website in the coming weeks. For now, "your shopping routine will remain unchanged."
CE Pro will provide more details and analysis on distributor acquisition #3 next week. For now, here's the note sent to dealers.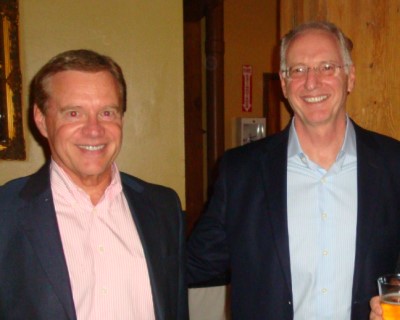 Dear MRI Dealer,

MRI is excited to announce that we have become part of the SnapAV family. This is great news for MRI, SnapAV and most importantly – dealers like you!

For over twenty years we have worked tirelessly to provide you with the most knowledgeable staff and the best products and services available. Soon we'll be adding SnapAV's award-winning products, website and customer support.

For those not familiar with SnapAV, they are among the largest suppliers in the custom installation industry, whose business model has changed the way many in the channel do business. Like MRI, they take a dealer-first approach to their work and focus on providing innovative products, service and support.

What does this mean for you?

This is all good news – you'll get more products and easier ways to receive them. In addition to the brands you currently purchase from us, we'll soon be stocking the most popular SnapAV brands in our four branch locations.

MRI's team, over 40 strong, isn't going anywhere. The personal relationships we have formed together throughout the years will remain, as well as our four locations featuring interactive showrooms, warehouse-style shopping and robust training. And, of course, our delivery fleet of vehicles will be here to help you with "white glove" and "just-in time" deliveries.

The SnapAV and MRI teams are fully committed to your business and look forward to providing you with the very best products, solutions, services and support in the industry.

I am sure you will have questions about this partnership – be on the lookout for more information in the coming weeks.

Thank you for your continued support!

Sincerely,

Bob Dean

President-MRI
Here's some background reading: