The Secure Equipment Act bans Chinese tech firms like Hikvision and Huawei from receiving new equipment licenses, with those company's associated products now considered security risks.
The U.S. Senate recently unanimously passed the Secure Equipment Act of 2021 (S. 1790), which aims to restrict the deployment of telecommunications and video surveillance equipment manufactured by China-based companies that are considered a national security risk.
The House of Representatives overwhelmingly passed its version of the bill (H.R. 3919) on Oct. 20. The bipartisan legislation will now head to President Biden's desk to sign into law.
The Secure Equipment Act would ban the Federal Communications Commission (FCC) from considering or issuing authorization of products from companies on the agency's "Covered Equipment or Services," which includes Dahua, Hikvision, Huawei, Hytera Technologies and ZTE Corp. In June, the FCC introduced proposed rulemaking that could go beyond what's required in the Secure Equipment Act, allowing the agency to revoke previously issued authorizations to companies.
The legislation was sponsored in the Senate by Sens. Marco Rubio (R-Fla.) and Edward Markey (D-Mass.). The House bill was sponsored by House Minority Whip Steve Scalise (R-La.) and Rep. Anna Eshoo (D-Calif.).
The FCC is required to maintain the Covered List under the Secure and Trusted Communications Networks Act of 2019, which detailed particular criteria for determining what communications equipment or services pose an unacceptable risk to U.S. safety.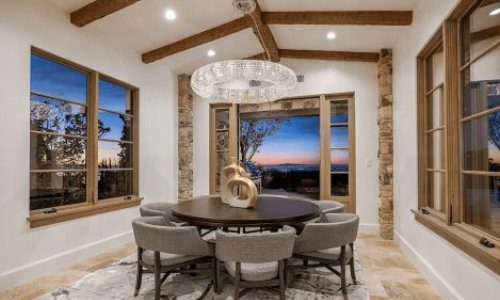 As a custom integrator, lighting is in demand. Effective communication, education and showcasing the value proposition of LED light fixtures in conjunction with integrative control systems are the keys to overcoming challenges and closing sales in this specialized market. Join us as we discuss the future of digital lighting and control with David Warfel from Light Can Help You and Patrick Laidlaw and Mark Moody from AiSPIRE.
Register Now! 
In 2020, the FCC adopted new rules to require that U.S. telecommunications carriers rip and replace equipment provided by the covered companies. However, those rules only apply to equipment purchased with federal funding. The same equipment can still be used if purchased with private or non-federal government dollars.
Language in S. 1790 intended to close the loophole and further prevent identified security threats from having a presence in U.S. telecommunications networks. Subsequently, the FCC initiated a rulemaking that mirrors the Rubio and Markey proposal; the Senate Commerce, Science and Transportation Committee advanced a modified version of the Secure Equipment Act that is said to ensure the agency takes timely action on the issue.
"In today's increasingly connected world, we must animate our technology with our values," Markey states in a press release. "That's why our bipartisan legislation will keep compromised equipment out of U.S. telecommunications networks and ensure our technology is safe for consumers and secure for the United States."
He continues, "I stand ready to now work with the Biden administration and the FCC to implement this critical national security measure."
"Chinese state-directed companies like Huawei and ZTE are known national security threats and have no place in our telecommunications network," Rubio states. "I am grateful that the Senate and House passed this bill, which will help keep compromised equipment from bad actors out of critical American infrastructure. Now, President Biden must swiftly sign it into law so that the Chinese Communist Party can no longer exploit this dangerous loophole."
---
This article originally appeared on our sister publication Security Sales & Integration's website.
If you enjoyed this article and want to receive more valuable industry content like this, click here to sign up for our digital newsletters!