Pulse-Eight at ISE 2018: Multiroom Audio Powered by Amazon Alexa, First '18 Gbps' HDBaseT Extender
At ISE 2018, the HDMI-CEC geniuses at Pulse-Eight showed new Amazon Alexa audio matrix, NFC-enabled TV remote control, and first shipping 18 Gbps HDBaseT extender that supports 4K/60, HDR10, HDCP 2.2 and DSC compression scheme.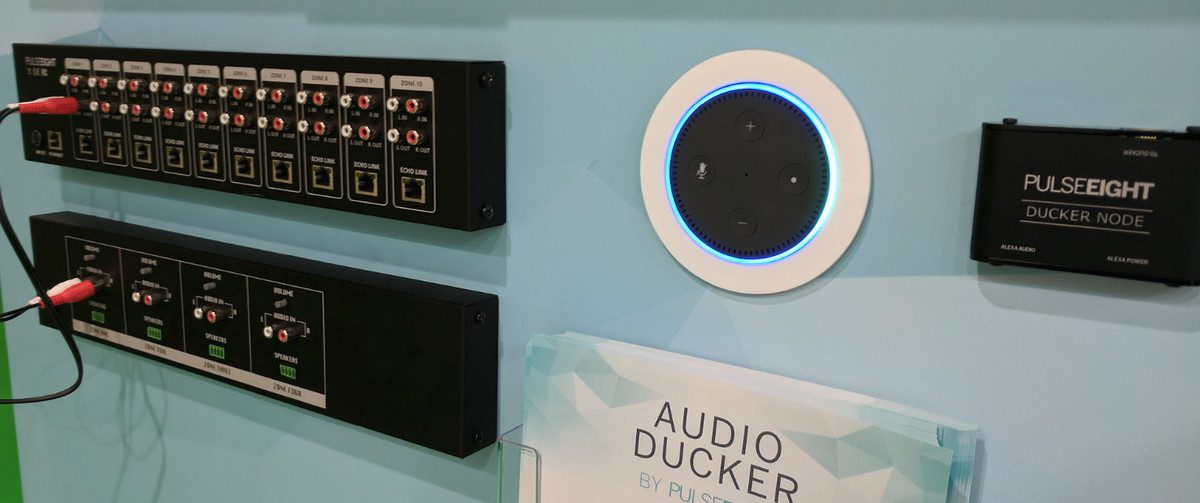 Photos & Slideshow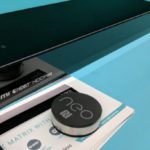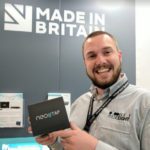 ---
We discovered Pulse Eight two years ago at ISE, where the UK-based audio, video and control company showed us something truly newsworthy: HDMI CEC working as a "home automation" protocol like it was always intended.
Managing director Martin Ellis showed how a manufacturer's original remote could operate a complete A/V stack through HDMI cables and the CEC spec. Now he's done it again at ISE 2018, with an ambitious lineup of new A/V and control systems … with emphasis on the control.
The new Audio Ducker is an Amazon Alexa-friendly multiroom audio system that can stream from an Echo or deliver analog sound to as many as 10 stereo zones.
Each zone has a Cat 5 "Echo Link" port for plugging in an Echo Dot. A single cable provides both power and audio via a small module called a Ducker Node.
When Alexa hears her wake-up word, the corresponding zone automatically mutes until the interaction ends. No more shouting over the TV.
Pulse-Eight Also makes an in-wall mount for the Echo Dot, which ships with three trim colors.
In addition to the Ducker, Pulse-Eight showcased the Neo Ultra Receiver, an HDBaseT 4K/60 10-bit extender that supports HDR and 4:4:4 color.
Ellis says his company is the first to ship an "18 Gbps" HDBaseT extender while the rest of the players wait for a chip from HDBaseT developer Valens Semiconductor.
"We're the only one showing one that works," he says. "Everyone else is waiting for Valens."
Pulse-Eight uses the VESA Display Stream Compression (DSC) standard to achieve its specs. The "visually lossless" compression scheme is supported in HDMI 2.1, and the Neo Ultra is HDCP 2.2 compliant. The company says it is the first HDBaseT extender to support 4K 10-bit video distribution for SkyQ set-top boxes.
Not only is the Neo Ultra a "first," it is also about as thin as physics allows – barely thicker than a Cat 5 port.
The company developed a custom fly-back transformer "to get it to be that thin," Ellis says. "We flipped the whole construction upside down, like a DeLorean."
Rounding out the top three innovations at Pulse-Eight was the new Neo Tap. If there's a TV on the wall and an NFC-enabled mobile device in your hand, you can control the display and everything connected to it … without an instruction manual.
Simply touch the mobile device to the "virtual remote launcher" to launch an app for controlling the A/V. There's nothing to search or download. The controls simply appear.
Each Neo Tap can be linked to a certain room or zone within an install. The solution makes sense for hotels, naturally (who wants to touch the semen- and urine-tainted handheld remote?) but also for guest rooms in any home.
As a bonus, the Neo Tap is petite and heavy. Makes an awesome paper weight in case you actually do want to provide instructions for the user.
---
VIEW THE SLIDESHOW: PULSE-EIGHT AT ISE 2018
---
More Pulse-Eight Products & Specs from ISE 2018
PDU 8 Port Power Management
The neo:PDU system is designed to take the worry of unstable source devices out of the equation when implementing a custom install project. The neo:PDU is not a PDU in the traditional sense. It is designed to be paired with a neo matrix system. All management of the PDU is done through: matrix or via the cloud monitoring portal.
This simplified setup removes the need to spend countless hours defining APIs for a control system to hook into, creating VPNs or other advanced network solutions just to give you the installer the power to remotely reboot a source device that has crashed.
Each neo:PDU automatically negotiates a connection to the cloud monitoring portal via the local connected neo matrix. You don't need to do anything else. Once connected you can reboot source devices by simply clicking a button next to each source device in the web app inside the matrix. What's more this capability is available to your client to safely use without having to worry that they will cause more harm than good.
KEY FEATURES
Reboot devices remotely from your phone or even let your client fix problems themselves
Connects seamlessly with neo Matrixes
Zero config deployment
No need for APls for a control system to hook into, creating VPNs or other advanced network solutions
Neo Ultra HDBaseT Class C Extender Set (P8-HDBT2-U-EXSET)
The fist HDBaseT extender set to support SkyQ 4k 10 bit
HDR and 4K/60 4:4:4 video content requires data rates exceeding 10 Gbps and up to 18 Gbps- a significant challenge for extending signals over HDBaseT. The P8 HDBT2-U-EXSET provides the answer with Display Stream Compression (DSC) a visually lossless video compression technology that applies extremely light line by line compression that causes no latency. This enables transmission of 4K/60 10bit HDR content and 4K/60 4:4:4 over a single category cable while ensuring very high, pristine image quality.
Plus, at just 13mm, our ultra thin HDBaseT transmitter and receivers are perfect for discrete mounting behind the latest displays and providing the most demanding clients with an ultra flat finish.
KEY FEATURES
Ultra thin 13mm depth enciosure
Extend 4K and 1080p up to 100 meters over a single Cat6/7 cable
Extend 1080p up to 100 meters and 4K up to 90 meters over a single Cat5e cable
Wall Mountable
ARC (Audio Return Channel), enabling audio from the TV to be returned to the remote location with just the HDMI cable
Bi-Directional Infra Red (IR) Transmission
Ethernet 10/100 Connection
Audio return via Analogue or Toslink
Serial RS232 via 3.5mm

DSC support for HDR and 4K/60 4:4:4

over HDBaseT link

HDCP 2.2 Compliant
HDMI UHD 18 Gbps Downscaler
Mixed resolution deployments are always a frustration both for you and your client. That treasured legacy TV (thac really should be replaced) needs to work with the fantastic new 4K HDR TV in the living room. And, of course, they want to watch the exact same content in both rooms!
Our 6G HDMI 4K downscaling solution can convert your 4K content to 1080p in real time with no latency or tearing. Ideal as a quick fix to your mixed resolution deployments, and its low profile means it sits perfectly behind the TV.
KEY FEATURES
Seamlessly downscales 4K UHD signals to 1080p

Designed for installations featuring mixed resolution TVs
Simple set up using HDMI inputs and outputs
Rotating dial switch for selecting downscale mode
Perfect for use with neo matrix systems
Discreet design, only 1.8cm high, perfect for placing or mounting behind TV
Optional optical port for using S/PDIF audio output
Status LED indicator