To get custom integrators over the mental and operational hurdles of offering service to their clients, it has to be simplified. That was the goal of the three integrators who created Parasol, a new affordable 24/7/365 remote monitoring service for the custom installation industry.
Parasol, dubbed as a remote support program "for integrators by integrators," is based the SnapAV OvrC remote managed services platform. In fact, activation of the service is actually embedded into OvrC and literally enrolling clients is as easy as checking a single box. The "always-on remote support" has an affordable monthly fee with the aim of bringing much-needed relief to integrators and their clients, while also creating a recurring monthly revenue (RMR) stream for dealers.
With the service, integrators' clients can call, email, text or chat with an expert anytime, day or night, about system problems with most issues resolved immediately. Technical staff monitors installations proactively, keeping small issues from turning into big problems while reducing the need for costly service calls and driving up client satisfaction.
78 Years of Experience
The three industry veterans, all CE Pro 100 members, behind the program are:
Greg Simmons – Eagle Sentry in Las Vegas, Nevada
Henry Clifford – Livewire in Richmond, Virginia
Ted Bremekamp – ETC in West Palm Beach, Florida.
The three co-founders have a combined 78 years of industry experience and decided to partner up to expand and improve their service offerings.
"We started doing some form of remote monitoring 7 years ago," recalls Clifford. "We saw the pain-points from the service end. It is so expensive to roll a truck and so frustrating to always be so reactive. We were never proactive. It was a dynamic that is destined to always be antagonistic. I have got to believe that if the need exists within our companies, it is a need that every integration business has."
Simmons has a similar story. "For all these years we have been in business since 1986, we have provided 24/7 service to security clients. Security customers would not pay for monitoring unless is was 24/7/365. After 5 p.m., the level of service you provide a security customer does not change. As customers have transitioned their lifestyles, the home network has become super important to their client. The operation of their lighting, HVAC, audio, video, shading and other systems all depend on the home network. The home network is critical to everything. The systems we put in, control their daily lives. Customers' lives are now beholden to the reliability and speed of that internet connectivity. But even though custom integration systems are much more prevalent in our customers' lives, when we close up a 5 p.m. we stop providing service until 7:30 a.m. the next day. The bottom line is that the majority of integrators are closed at the times when their clients need them the most."
"Providing 24/7/365 support is going to be vital for the relevance of a custom installation business in the very near future."
— Greg Simmons, Parasol
At ETC, Bremekamp says remote monitoring has always been a part of the company's service offering, but it wasn't easy.
"It was always hard to stay on top of it. It is so important to provide remote monitoring for high-end clients, especially with the information you get before the truck roll. It makes the service technician so much more efficient. Parasol takes the remote monitoring off our plate so we can focus on customer relationships and service. Plus, it allows us to bring 24-hour service to our clients whereas before we were just providing service during normal business hours," he says.
The trio first got together in January 2017 to begin the process of building Parasol and monitoring each other's clients to learn how best to implement proactive 24/7 support. After one year of hard work, they have onboarded hundreds of their own customers, and honed their processes and technology.
Now, they have Parasol ready to scale nationally. The first wave of integrators is coming on board via an invitation-only expanded pilot running through mid-2018. Interested integrators should visit getparasol.com to sign up for their next phase beginning late 2018. The central stations are located in Las Vegas and Richmond, Va., with full redundancy, similar to the security monitoring model. The company is interviewing industry veterans to fill key roles with planned announcements coming early Spring. In the meantime, day-to-day operations are being run by Clifford, Bremekamp and Simmons.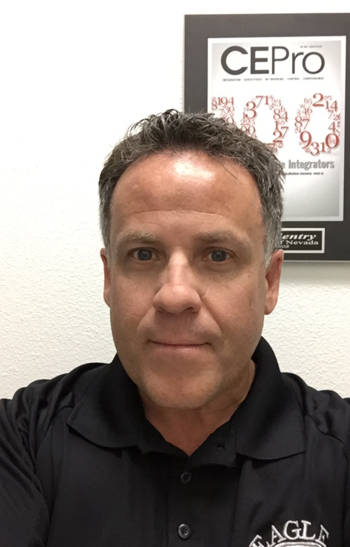 The triumvirate says its focus is to deliver quality service and support above all else. "We're doing things the right way," says Simmons. "We experience any issues within Parasol immediately in our own companies, ensuring problems are addressed quickly and we innovate at a rapid pace. There's no better way to learn than through your own customer base."
"We're blown away by the difference Parasol is making with our clients and employees," says Clifford of Livewire. "Homeowners love the peace of mind that comes with 24/7 support while our technicians are able to enjoy their personal time knowing Parasol agents are taking care of our clients around the clock." He says he has seen an 80-percent reduction in service truck rolls with more improvement on the horizon.
Two Simple Plans; Flexible Terms
Parasol's dealers sell subscriptions to their new and current customers based on two plans:
Essential:
Self-service app
24/7/365 remote support via text, email or chat
Enhanced:
Self-service app
24/7/365 remote support via phone, text, email or chat
Parasol experts monitor systems proactively 24/7 and fix problems remotely without dealer or homeowner involvement
In addition to the two packages, Parasol has created an Onboarding Kit designed to help integrators with the sales process. Meanwhile, dealers have full flexibility in terms of pricing and term length on how they offer Parasol to their clients.
At Eagle Sentry, for example, Simmons is bundling the service with his 3-year alarm monitoring contracts. Clients can get special product discounts for inking the long-term contract. But integrators can choose to offer month-to-month contracts if they desire. Likewise, dealers can charge a higher monthly fee for elite clients with more sophisticated systems. Parasol does not place any sort minimum contract term length on integrators. If a call is unable to be resolved by Parasol and it elevates to the point where the integrator will need to roll a truck, the system will communicate with the dealer in the method of his choosing, whether it be email, phone, text, Slack or otherwise.
"Dealers will not be required to invest in any additional software that they don't otherwise already have. We want to keep it simple," says Clifford.
Why SnapAV OvrC?
There are several available remote management platforms on the market, but the trio says SnapAV OvrC is the perfect fit.
"With other systems, I had to piece it together. OvrC gives me a router, WattBox and the OvrC Pro module that all talk to each other. It is one platform with great consistency. OvrC is built into Autonomic, Luma and soon Visualint, you have a much better view of what is going on inside that customer's home. We also know that SnapAV has a roadmap that will build on OvrC that will continue to make it better. We wanted a solid partner and we have it in SnapAV," says Simmons.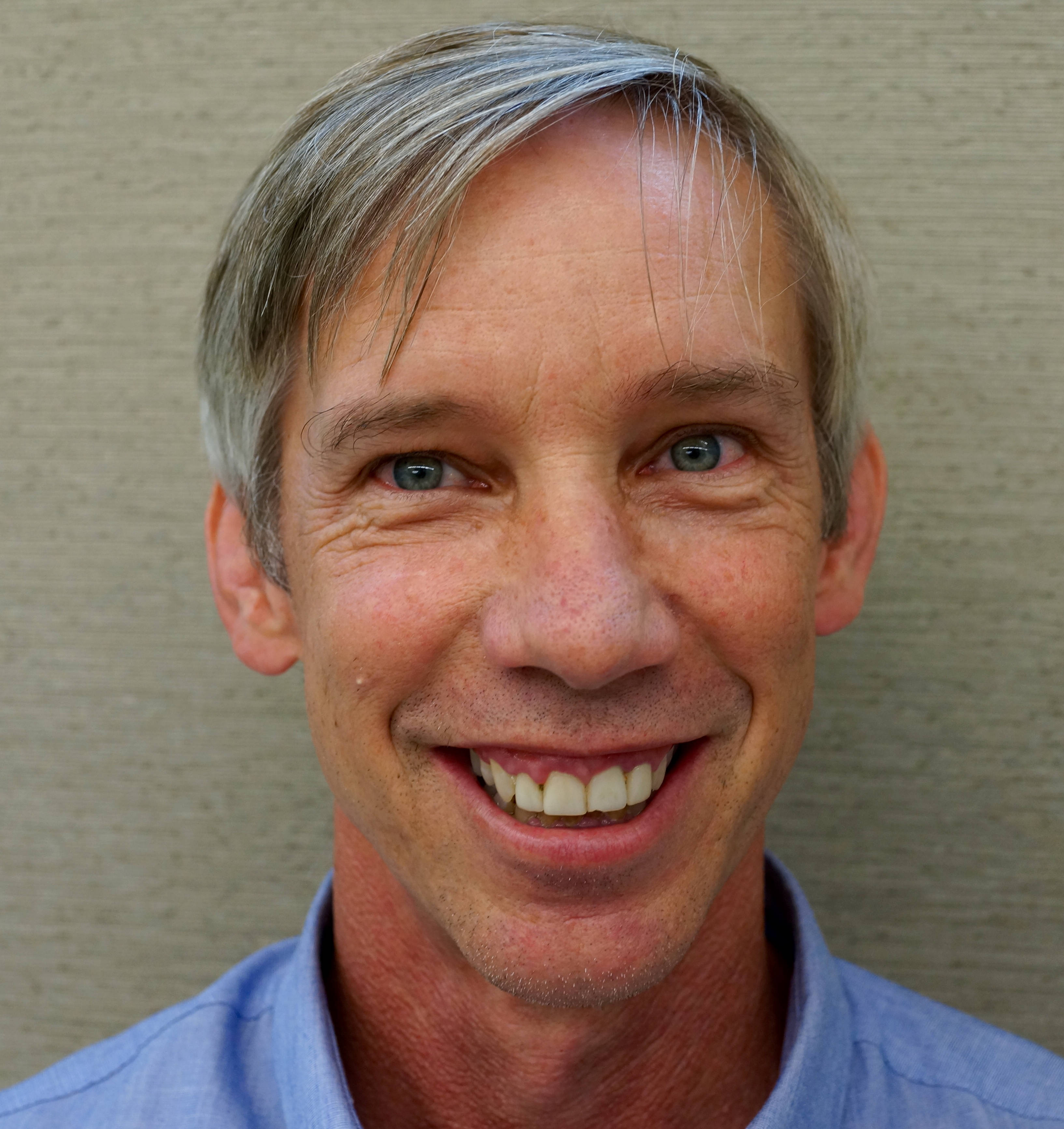 For example, elements of cybersecurity and other improvements are likely coming down the pike, according to the group.
"The industry is clamoring for solutions to make the vision of RMR a reality," says John Heyman, CEO of SnapAV. "Building an RMR business is complex, yet we believe Parasol is making it simple for integrators to adopt this service. By standardizing technology and serving hundreds of homeowners, the Parasol founders have developed a profitable offering for integrators, making their businesses more valuable and providing a much needed service to homeowners. We are committed to making ongoing investments to the OvrC platform enabling Parasol's vision."
Parasol is actually embedded inside the SnapAV OvrC interface, so all an integrator has to do to activate an account is literally click a single box on the OvrC dashboard. Automated billing ensures both integrators and homeowners are free from the hassle of dealing with more business complexity. Integrators can choose to bill their clients directly or have Parasol collect on their behalf.
Heyman notes that the OvrC platform is already in more than 150,000 homes nationwide, so the platform can easily scale with any central station monitoring growth Parasol might encounter.
Solving Pain-Points
Parasol caters to integrator and homeowner pain points on several levels. First, from the lifestyle standpoint, integrators and technicians have grown accustomed to receiving text messages from angry homeowners during dinner. That business model leads to burnout and turnover. Simmons says having Parasol solves that lifestyle intrusion, boosting employee morale.
Meanwhile, Eagle Sentry has instituted a system in which its service technicians actually sell the service as an upgrade while in the field with a 5 percent commission. He says the service team is elated.
"We are solving the labor shortage problem on two fronts," he comments.
"The industry is clamoring for solutions to make the vision of RMR a reality."
— John Heyman, SnapAV
In addition, instituting a remote service program leads to the establishment of improved operational efficiencies and structure, which benefits dealers' bottom lines also. The Parasol Onboarding Kit outlines some of those operational changes integrators can undertake. Also, homeowners are equally frustrated, often finding their integrator closed when they're home using the home technology systems they've invested heavily in.
Lastly, most integrators recognize RMR is key to helping maintain steady cash flow and build valuation to a business, which creates an exit strategy if desired and an asset that can be borrowed against for future growth.
Simmons notes, "Generating RMR from the systems integration world is no different from in the security world… it has to be 24/7/365. There is a high demand for 24/7/365 service. Providing 24/7/365 support is going to be vital for the relevance of a custom installation business in the very near future."
If you enjoyed this article and want to receive more valuable industry content like this, click here to sign up for our digital newsletters!