Millennial Blind Listening Challenge: CDs vs. Streaming
In round two of the Millennial Blind Listening Challenge, EH Media's youngest staff members compare CDs vs. streaming and share their thoughts on the formats.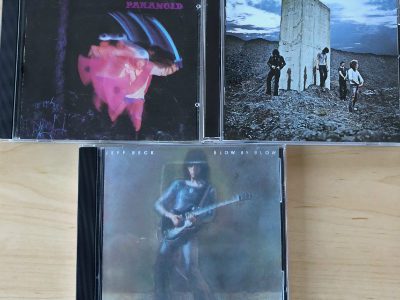 In the next video in the series of CE Pro's Millennial Blind Listening Challenge, we examine the differences between the CD and streaming formats.
CE Pro's debut Millennial Blind Listening Challenge examined the differences between vinyl and CDs, and to the surprise of EH's Millennial staffers, the CD format's quality fared quite well.
In the CD vs. streaming service comparison, the three-person panel listened to three classic records from the 1970s:
Paranoid by Black Sabbath
Blow by Blow

by

Jeff Beck
Who's Next

by

The Who
Apple Music was chosen as the streaming app, with the streaming done on an iPhone 8 with the phone's Lightning output via an adapter and RCA-to-3.5mm cable.
The audio testing system remains the same with Skywalker Saga in-wall loudspeakers, an Onkyo receiver, and a Toshiba disc player.
In addition, all six tracks were level matched to 75dB using the Audio Tools app to eliminate any possible loudness discrepancies between the formats and songs.
Millennial's Initial Opinions on CDs and Streaming
Our panel features Andrew Nichols, web editor, CE Pro, Adam Forziati, web editor, Commercial Integrator, and Jessie Steinberg, marketing manager, Robotics Business Review.
Heading into the CD vs streaming comparison, Nichols says he generally doesn't think about the quality of streaming media.
"I typically use Spotify Premium, which has a higher fidelity streaming option, and even on my more high-end headphones and home system, I find it does the job nicely," he comments.
"It's a little worse than some of the FLAC files I have at home, but those aren't very practical to have on my phone at the time—they take up a lot of storage space. It's also not as nostalgic or as interesting as the records I have at home. I do think records have a time and place, however."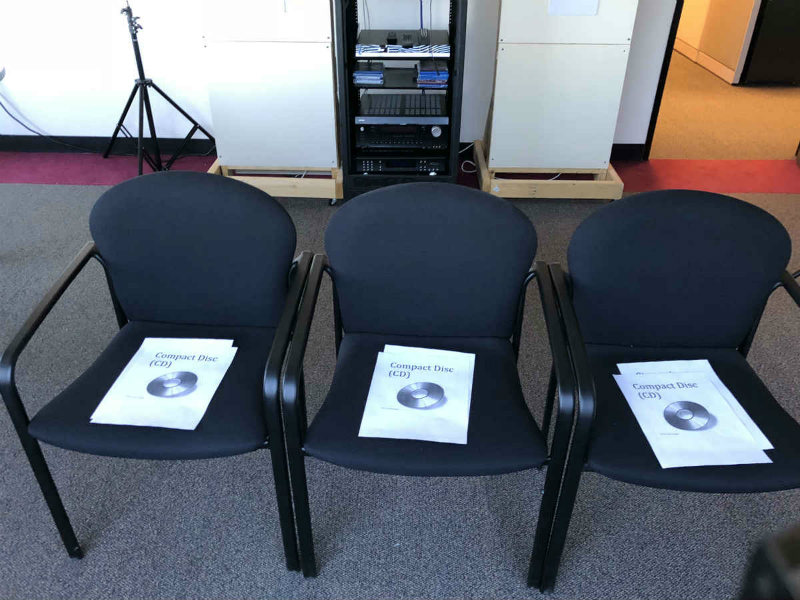 Nichols adds that if all things are equal, he doesn't expect to be able to tell the difference between the formats.
Sharing a similar sentiment to Nichols' comments, Forziati says he expects the streaming to sound inferior, but like Nichols, he opts for higher quality streaming solutions for a better listening experience.
Setting the bar high for his expectations of the CD format, Forziati notes that based on the results of the vinyl and CD comparison, the CD format should sound great when compared to streaming.
"I definitely believe I will enjoy CDs more than streaming, as they even beat out vinyl for me in the last test," recalls Forziati.
"I used to listen to CDs all the time in my car, but after getting both a new car and a new laptop without any CD drive, I was forced to buy a second-hand player and can no longer listen to them on-the-go. The benefit is a great sound quality without too much space. CDs are pretty easily stackable/storable, at least in comparison to vinyl."
Steinberg mostly agreed with Nichols, thinking streaming and CDs would sound largely similar depending on the quality of the stream.
Check out the full video to see just how well our Millennial staffers did in this listening comparison, and learn their thoughts on the similarities and differences between the formats.
CD vs Streaming Key
Black Sabbath:
CD first track
Streaming second track
Jeff Beck:
CD first track
Streaming second track
The Who:
CD first track
Streaming second track