If Lightapalooza 2023 is any indication, more integrators than ever are "seeing the light" in regards to the potential business benefits of specifying and installing lighting fixtures for their clients. Indeed, the second annual Lightapalooza event held in Glendale, Ariz., and attracted more than triple the number of attendees compared to its inaugural conference last year.
More than 700 industry professionals packed into the Renaissance Phoenix Glendale Hotel & Spa in February for three-and-a-half days of intense lighting business education and product training. The event was a mix of in-depth multi-day training courses, expert panel discussions, and a trade show. Lightapalooza is the brainchild of Tom Doherty, special project coordinator for the Home Technology Specialists of America (HTSA) buying group. Doherty, with the support of HTSA executive director Jon Robbins and the board of directors, conceived of a focused event on the blossoming category of lighting fixtures.
Last year's inaugural event in Dallas was put together quickly, but still drew more than a dozen sponsors and more than 200 attendees. For 2023, the team had one year to plan and the results did not disappoint. It is important to note that the conference is not solely an HTSA event, but is open to any custom integration professional. This year's Phoenix event drew buying group members from HTSA, ProSource, Azione Unlimited, Nationwide Marketing Group along with unaffiliated dealers.
Attendees had the opportunity to participate in several multi-part sessions covering lighting layout by Peter Romaniello of Conceptual Lighting, lighting design by David Warfel of Light Can Help You, and landscape lighting by noted designer and author Jan Moyer.
The keynote was given by Warfel and sponsored by WAC Lighting/AiSPiRE. Warfel told attendees that lighting "changes everything" about a custom integrator's business because it not only brings in new potential clients that would not have otherwise engaged with the traditional AV dealer, but because it also brings an additive sale to existing AV clients who will now buy lighting fixtures.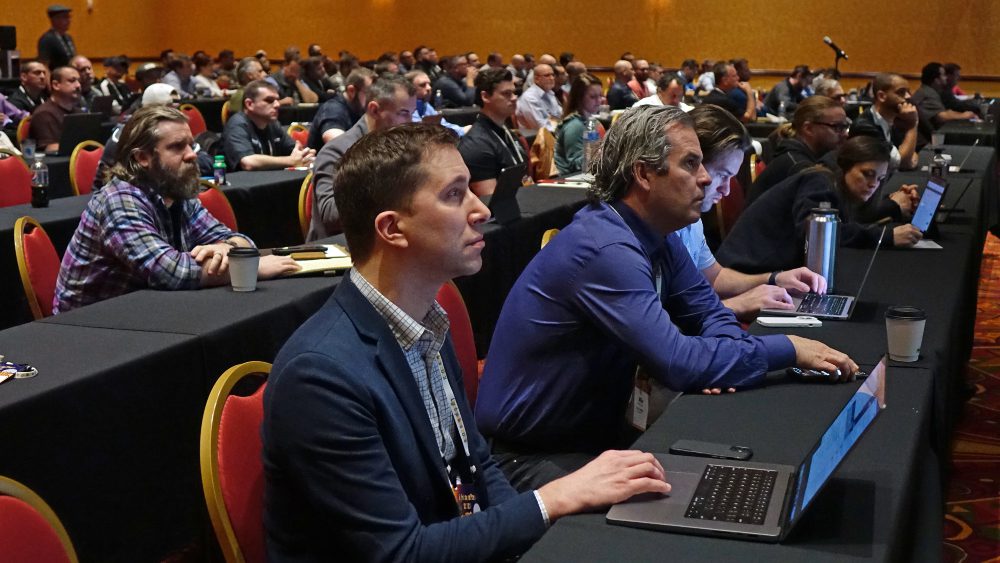 "Lighting gives you the opportunity to grow your business while other integrators who are not doing lighting will see their business potentially follow the general economy and be down," he notes. "If lighting fixtures are a disruptive technology, then you need to act quickly."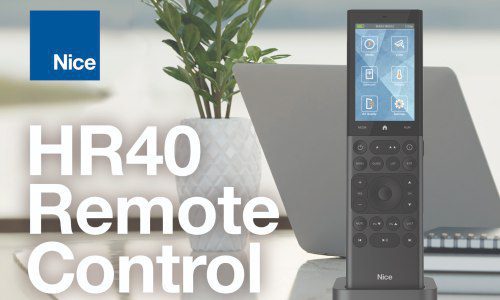 Remote controls continue to evolve at a rapid pace. The days of integrators providing remote controls simply for the TV have migrated to full home automation control of lights, shades, security, HVAC and audio/video in a single form factor. Join this free one-hour CE Pro webinar to hear from a panel of experts who will delve into finding the right remote that can effectively control all the subsystems in a home and empower consumers to customize the solution, while at the same time allowing integrators balance their service requirements.
Register Now! 
Key sessions at the show covered topics such as how to close your first sale, choosing good/better/best fixtures, forging business models with electricians, margin opportunities with fixtures, the basics of landscape lighting, building out your lighting showroom, tracking the business metrics of lighting fixtures, lighting design for the kitchen and pricing your lighting solutions.
'Don't Be a Chicken'
Speaking to integrators looking to get started in lighting, longtime independent rep Dave Thomas of the Denver-based Momentum Group and the PureTech Alliance said, "We are all chasing revenues that are bigger than what our AV business can bring. We need to knock off being the 'AV guy.' We are referred to that way too often. Don't be pigeonholed.
"There has been nothing this exciting in my years in the industry. The custom installation channel is out of the crawling phase in terms of the lighting fixture business. We are now in the walking phase. At some point, you have to look at yourself in the mirror and say, 'Don't be a chicken.' You are already in the lighting business because you sell shades. Do something," he challenged integrators.
Eric Joy, CEO at GHT in Atlanta, echoed that sentiment, telling Lightapalooza attendees, "At some point you need to acknowledge to yourself that you want to get into the lighting business. Of all the things that you install for your clients, lighting fixtures are the only ones that they are assured to use every day."
(Editor's Note: The August 2023 issue of CE Pro will have extensive coverage of many of the Lightapalooza 2023 sessions as part of CE Pro's annual Lighting issue.)
Among this year's sponsors included WAC Lighting/AiSPiRE, Colorbeam, Draper, Snap One/Control4, Crestron, Visual Comfort, Elemental LED, Apex Technologies, Proluxe by American Lighting, Lutron, Lighting Leaf (an Origin Acoustics company), One Firefly, Light Can Help You, Soraa/Ecosense, Luminii, Lucifer Lighting, Converging Systems, Clarte Lighting, Modular Lighting Instruments, Liteline, Klus, DMF Lighting, Specialty Lighting Industries, apure, Environmental Lights, Coastal Source, Garden Light LED, Josh.ai, SeeLess, Delta Light, Screen Innovations, Seura, Vital Management, Verozza and Lucetta.