The best visual analogy to describe the amount of lighting education presented at the recent Lightapalooza 2022 in Dallas is to say it is akin to cramming a watermelon-worth of content down a garden hose. In just two days, 220 attendees received an immense amount of training on everything related to becoming successful in the lighting fixture business. The event, which was the brainchild of Tom Doherty, special projects coordinator at the Home Technology Specialists of America (HTSA) buying group, was pulled together in just a few months.
"We put this event together in just eight weeks," says Doherty. "This is not just an HTSA event, it is an industry-wide event." Indeed, Lightapalooza brought together integrators from across the nation to participate in active panel discussions, all-day comprehensive training, and in-depth manufacturers training from 17 different lighting manufacturers.
"Lighting has to be done right," says Jon Robbins, executive director of HTSA. "If lighting is not done properly, the entire industry ends up losing out on this opportunity to expand their business."
One of the highlights from the event was three 8-hour "Introduction to Lighting Fundamentals" training courses (24-hour's worth) by Peter Romaniello of Conceptual Lighting. His training covered architectural lighting design for a variety of commercial and residential applications. Other key contributors to the event were Mark Langston and David Warfel of Light Can Help You.
Among the more "enlightening" sessions was a "How to Get Started in Lighting" panel discussion led by Langston with three integrators that are already having great success in the space. Among the key takeaways to get started came from Jonathan Wesco, president of Allegro Home Entertainment in Mishawaka, Ind., including: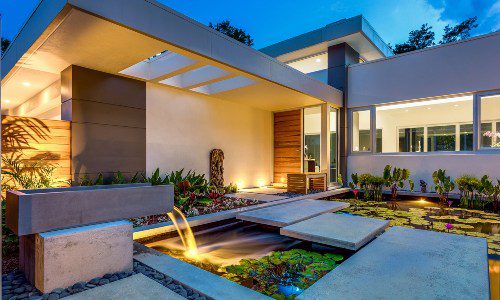 Landscape and architectural lighting create a magical and elegant ambiance for homeowners. The outdoor lighting industry has always been a phenomenal one and continues to grow in popularity. Now is the ideal time to learn more about this rapidly growing and highly profitable industry. Join our panel of esteemed lighting experts that will dive into why it's time for integrators to rethink their role in the outdoor lighting industry.
Register Now!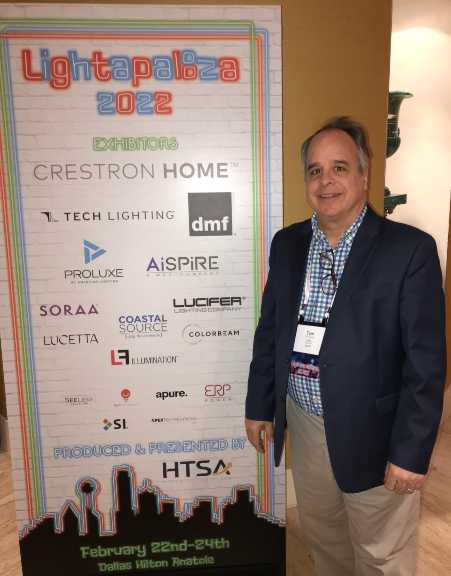 Focus on retrofit lighting first — "Pick a customer you are already working with and use a brand like DMF Lightin or Soraa. Don't start with a large new construction project. You can literally do a lighting project like that with your lowest level staff," he says.
Layer linear lighting into your lighting mix — Add under-cabinet and toe-kick lighting to your projects. "It's not that complicated and it's manageable to learn," says Wesco, who uses  tunable Proluxe lighting for its tape lighting.
Start doing landscape lighting — "It's less complicated and you will be amazed that you will soon find yourself doing $20,000 to $80,000 landscape lighting jobs," adds Wesco.
Use an outside lighting designer for your large new construction projects — "These are more complex jobs so you will need a lighting designer. We determined that we would need to contract for 20 lighting design projects per year before it would make sense to bring a lighting designer on staff," says Wesco. Instead, Allegro uses both  engage with Conceptula Lighting and Light Can Help You for its lighting design needs currently. According to Wesco, he closes 80% of the projects he proposes with lighting design, and routinely increases the revenue by as much as 4X from just a lighting control project.
Hire an engineer before a designer — "If you have to hire someone, hire an engineering/accounting personality that can do the plans and work with the electrician. That is what we did. We hired an engineer who does all the bill of materials for us," adds Wesco.
Drew Ballsman of HD Media Systems in St. Louis has been doing lighting fixtures for 3 years and today it is the company's fastest growing product category.
"We dove in head-first. Any integrator needs to first get a baseline of knowledge about lighting. You have to know the lingo. It's a lot like audio … too many AV guys want to over complicate it," he says.
To get started, Ballsman advises dealers to lean on their lighting fixture vendors for help. He also recommends getting samples and demo kits. To help his team sell it more effectively, he created a lighting matrix chart with all the SKUs and price points on it.
Ballsman, Wesco and Eric Joy of GHT Group in Atlanta all recommend integrators devote a small section of their showroom to a "Lighting Lab."
"We built a lighting cabinet into our 20,000-square-foot showroom as a lighting lab. We took out some audio to do it," says Joy.
Both HD Media Systems and GHT also took the extra step of hiring a Master Electrician and obtaining an electrical license for their companies, but according to Mike Libman, national sales director for DMF Lighting, you don't need to have an electrical license to be successful in the lighting category. Libman says many integrators have set up business models in which they purchase the fixtures but let the electricians do the installation and get the fee for the labor.
The sponsors of Lightapalooza were:
WAC/AiSpire
DMF Lighting
Colorbeam
Crestron
Ecosense/Soraa
Elemental LED
Screen Innovations
Coastal Source
ERP Power/Lumenetrix
Proluxe by American Lighting
LF Illumination
Tech Lighting
Lucifer Lighting
Lightapalooza Attendees Offer Feedback
Among the testimonials from attendees at Lightapalooza 2022 were these comments:
"Lightapalooza was a breath of fresher to our industry. It was great seeing other seeing importance of this category in our industry." — Robert Anderson, vice president, Premiere Systems, Naples, Fla.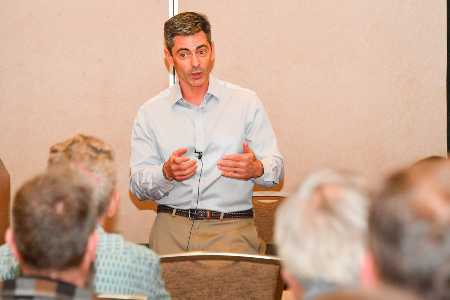 "Lightapalooza brought together a fantastic group of integrators who generously shared their experiences with each other with one goal: advancing the lighting category. The proverbial energy in the room at Lightapalooza was outstanding, powered by numerous dealer success stories, great new products, and a staggering number of educational offerings!" — David Warfel, Chief Evangelist of Light – Light Can Help You
"With a heavy heart I chose to expand my work family and team about 2 years ago because of my faith in David Warfel's commitment to help our industry and my Trust in Mike Libman to support me and my belief in guiding where our dealers were going to have to go. This event confirmed for me we are rowing in the right direction." — Lani Godfrey, Eastern Sales Manager, DMF Lighting
"Lightapalooza was a home run! I really appreciate that regardless of your company's experience in the lighting category, there were training and education offerings at all levels. The ability to network with my HTSA peers and manufacturer representatives was fantastic. GHT Group will most certainly plan on attending future events!" — Eric Joy, GHT Group, Atlanta
"I thought the meeting was well organized, well-staffed and an inspiration to many of the attendees. My staff members found it motivational and informative. It was a good bonding experience for them as well." — Barry Reiner, president and CEO, InnerSpace, Mt. Kisco, N.Y.
If you enjoyed this article and want to receive more valuable industry content like this, click here to sign up for our digital newsletters!