Leon Outlines Big Plans for Terra Speakers
Leon Speakers' CEO Noah Kaplan says combination of stylized outdoor lighting fixtures and high-performance audio speakers are on roadmap.
Photos & Slideshow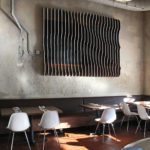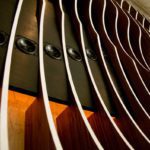 ---
"Our vision at Leon has always been to mix art with audio, and design with technology. We know that clients don't want to see the technology but have it seamlessly blend into their homes," says Noah Kaplan, CEO of Leon Speakers.
The company stays true to those design principles with its Edge Media Frame product that is designed look like the speakers are incorporated into the flat panel TV itself.
For clients who want to "see" the technology, Leon offers custom grilles and custom-built cabinets.
The company's design skills are now moving outside the home with the recent purchase of Terra Speakers.
"That was a big move for us," says Kaplan about the purchase. "Just like in the inside [of a home], we felt there needed to be more custom ways to treat the outside sound."
In particular, Kaplan is excited about Terra's LuminSound Outdoor audio products with integrated lighting for landscape applications.
"I love some of the trends in outdoor audio. You see some of the leading outdoor speaker companies creating things that look like modern light fixtures," he notes.
"What I really like about working with Terra, which is the reason we acquired the company, is that it is working with companies that incorporated the light into the speaker, which I really like. Because of low-voltage LED lighting, you can run light and sound to one object. Terra has patented products that we always liked," adds Kaplan.
"As an industry, we tend to look at other objects and try to copy them. We are trying to reverse-engineer that notion."
— Noah Kaplan, Leon Speakers
Leon has always helped Terra design its products, which are 100 percent hand-made. The factory in Maine is still up and running.
"I want to take it further. As an industry, we tend to look at other objects and try to copy them. We are trying to reverse-engineer that notion by coming up with products that start as the object itself.
"So maybe it starts as a light and we add the audio later. We are working with our industrial designers and industrial engineers from other companies to come up with brand new solutions. The products will still be hand-made but have a lot more customization for outdoor use," says Kaplan.