Lenbrook, Parent of NAD and PSB, to Distribute DALI Speakers in the U.S.
Effective Feb.1, 2018, Lenbrook, the parent company for NAD, PSB and Bluesound will take over the distribution of the Scandinavian audio brand DALI in the U.S.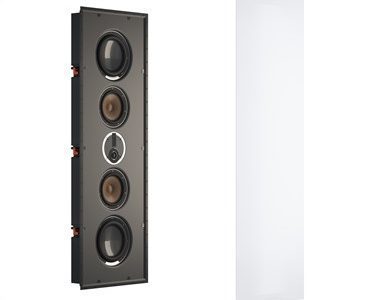 DALI Loudspeakers, a global speaker designer and manufacturer, has announced the appointment of Lenbrook International for distribution of its entire product line in the U.S. market. Lenbrook will handle all aspects of DALI's sales, service and support effective Feb. 1, 2018.
Lenbrook International is the owner of the audio brands NAD Electronics, PSB Speakers, and Bluesound multiroom products, and It is also a channel partner of the Bang & Olufsen PLAY brand with responsibility for the U.S. specialty stereo market.
"DALI is one of those tangible, vertically integrated loudspeaker companies with a broad array of products, its own manufacturing facilities, and an outstanding reputation and following from audiophiles and critical press," says Gord Simmonds, president and CEO of The Lenbrook Group.
Lenbrook states that it has been building its U.S.-based channel and brand development competencies since it first acquired NAD Electronics' distribution subsidiary over 25 years ago. As a result, it emphasizes that its relationships and reach into the specialty dealer channel will serve DALI's existing customers well.
The Canadian company also emphasizes that it will use its capital base and organizational depth to penetrate the marketplace and grow the DALI network.
DALI is said to be growing quickly in key European and Asian markets and successfully competing head-on with category leaders that include Bowers & Wilkins, Focal, and Dynaudio, among others.
---
Related: 6 Tips for Tackling Outdoor Audio
---
The appointment of Lenbrook as its distributor in the U.S. is to meet DALI's intent to replicate its success in the European and Asian markets in the U.S.
"We are delighted to partner up with a distributor with the credentials and knowledge that Lenbrook has in a market which is very important to DALI," comments Lars Worre, CEO of DALI Loudspeakers.
"To meet the demands of the changing climate in the U.S. market we needed a substantive and well-established business partner who understands DALI's potential and is able to bring existing channel relationships and proven brand management capabilities to bear. The Lenbrook organization is the ideal fit for us in our quest to penetrate the US market."
"The addition of DALI to our distribution portfolio will allow us to expand our offerings so we can grow our reach and create stronger relationships with specialty audio and custom installation dealers at a time when the channel is looking for stable partners committed to long-term brand building," adds Simmonds.