HTSA and Crestron Announce Partnership
The partnership allows both Crestron and HTSA to expand their network of integration specialists and technology.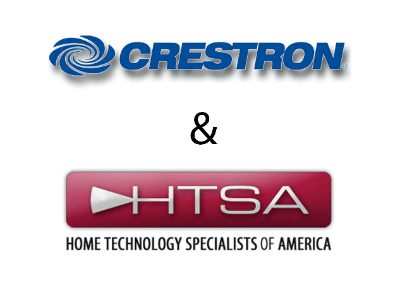 Home Technology Specialists of America (HTSA), a leading custom integration buying group, has partnered with home-automation giant Crestron Electronics, effective March 1, 2018. HTSA currently is the only national buying group that Crestron has joined.
For HTSA members, the partnership brings new A/V, lighting, shading, security, HVAC and other integrated solutions to their offerings. For Crestron, the partnership provides a captive group of the industry's top dealers who tend to be very loyal to their vendors.
"We are very pleased to partner with Crestron Electronics, one of the leading brands in custom integration," says HTSA executive director Jon Robbins. "As each organization is deeply committed to offering the finest residential technology solutions available, the business focus synergy of this relationship just made all the sense in the world for HTSA."
Crestron left all buying groups a few years ago, as the vendor shored up its residential solutions under the leadership of former integrator John Clancy, now VP Residential for Crestron.
"Over the last 18-months or so, Crestron has been deeply committed to further advancing its residential division," he says, "investing heavily in new products and building sales, marketing and support teams dedicated to the residential channel. As such, the timing for this partnership couldn't be more perfect and we look forward with great anticipation to meeting and working with all of the HTSA members next month at the HTSA Spring Conference."