How A/V Integrators Can Earn RMR (or Burritos, Mr. Pibb & the Cost of Service Calls)
Utilizing the latest remote management technologies, A/V integrators can truly deliver high-value maintenance programs to clients that bring increased revenue.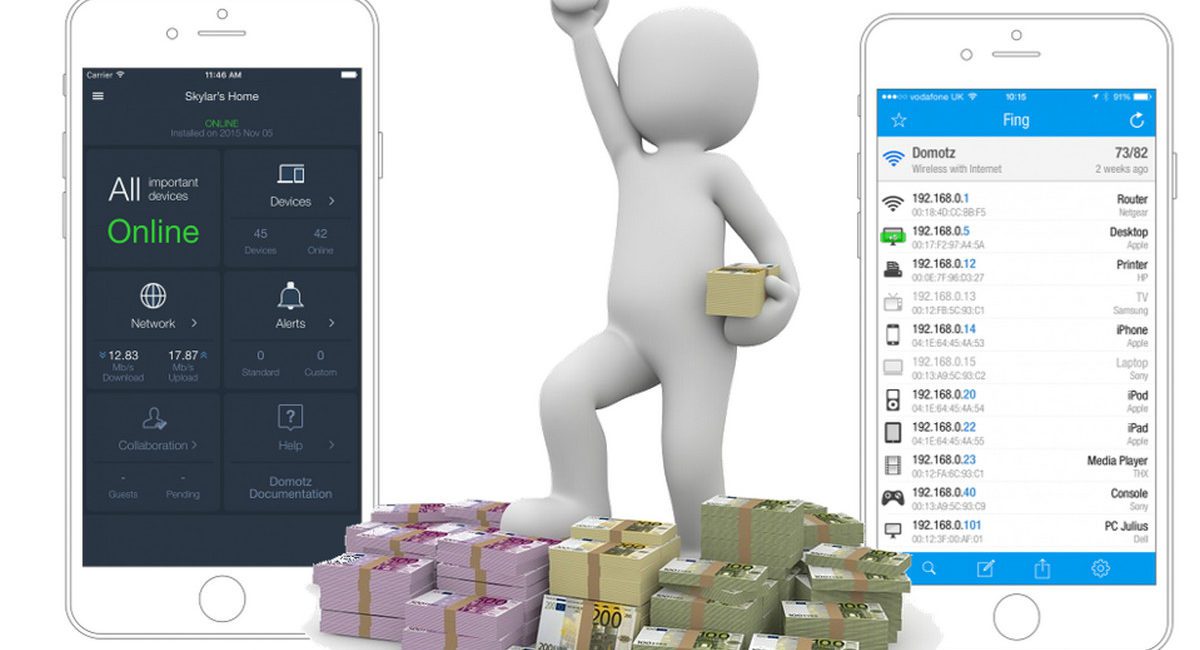 Every A/V-centric integrator knows about recurring monthly revenue (RMR). It's that profitable business hack that seems to elude most of us in the custom A/V installation industry. Imagine it: the consistency of a check that comes in every month. To someone whose predominant source of income is usually reliant upon whether they're able to win bids on jobs, consistency must sound enticing.
RMR increases your cash flow, which helps keep your business steady during lean times and grows its overall value. Instead of one-off sales, it allows you to build relationships with clients you already have and provide them with the best possible service. And we all know providing the best service translates into referrals and a growing client list, leading to even more revenue per month.
Breaking Down Service Call Costs
So how much more revenue per month are we talking? Let's break it down by looking at a "typical" service call.
Remote management solutions (product, service, implementation) might cost an integrator $15 per month. Compare that to the cost of rolling a truck. First you pay for the wear-and-tear on your truck; then you have to take into account the cost of vehicle insurance and gas.
Let's use an example of a customer who lives 45 minutes from your office. That's an hour and a half round-trip, but uh oh, your tech hit traffic. So now you're looking at two and a half hours. Depending on where you're buying gas, that could be up to $25 right there.
Don't forget to account for the cost of your employee ($30/hour), who got hungry on the way to the job and drove through Del Taco for a Macho Combo burrito and a large Mr. Pibb.
Don't forget to account for the cost of your employee ($30/hour), who got hungry on the way to the job and drove through Del Taco for a Macho Combo burrito and a large Mr. Pibb —and drove another few miles out of the way and back to do it (add another hour of time and a little extra gas money). Their time alone is costly, but you also have to account for the fact that since they're out on a "fix-it" job; they're not in the office doing something that makes the company money.
Once they get to the job site, no one's home, so they have to call the client to see how long before they're back. Your client is "really sorry," but something came up and now you have to reschedule, thus doubling all the previous costs. All this so you can get in the front room and power cycle their router.
Now you're starting to understand how an RMR program is going to benefit you. You charge $X amount per month to monitor your client's entire set-up—subtract the cost of the service, and the rest is profit for you. But that means no need to roll trucks, pay employees to run around trying to perform simple fix-it tasks, and no more wasting time.
Service RMR: Do the Math
So, let's do the math comparing RMR:
We'll say you charge $30/month; subtract the $15 for what the remote management technology costs you. That's $15/month in profit, $180 after one year. Doesn't seem like much, but remember, this is only one account.
With 10 accounts, that's $1,800, or the cost to cover that vehicle insurance payment for the year.
After 50 accounts, you're looking at $9,000 or $750/month. That'll cover vehicle insurance and payments on two new work trucks.
After 5 years and 50 accounts later, you've gained an entire year's salary for a new employee. You get my point… it makes sense now, right?
How to Achieve RMR in A/V
So even if you are sold on the business model, but how can it be achieved in the A/V integration industry?
With new remote management technologies becoming readily available, providing a monitoring and maintenance service for your customers is a win for both the integrator and the client. Because, as we all know, ongoing maintenance is necessary to keep your clients' systems running smoothly. You're right, the hardest part just may be getting your customers on board.
The first concern you'll face is customer expectations. When your customers purchase a security system, they expect to be paying a monthly fee for the service — that expectation was set from the beginning. With an A/V system, customers are used to paying for the installation … and that's it. They've taken their time warming up to the idea of a recurring monthly charge for their A/V systems.
The second concern is the value of the service to the customer. Simply put, early maintenance packages lacked substance. For example, a common offering included one service call a month, where integrators would visit the customer, dust off they're equipment, and download any available updates. Understandably, clients just didn't see much value in programs like this.
New Routers Enable Remote Service
After 50 accounts, you're looking at $9,000 or $750/month. That'll cover vehicle insurance and payments on two new work trucks.
It's up to integrators to help clients realize the value of new remote and content management offerings. For example, the Luxul Epic series routers now have Domotz remote management built in, which enables integrators to provide their customers better support at a reduced cost to you. No more truck rolls. (Editor's note: Control4's Ihiji and Pakedge provide similar services, as does SnapAV's OvrC ecosystem. Domotz is included in other third-party routers as well.)
Other features like automated network mapping, which automatically detects devices connected to the ports of a managed network, also improve efficiency by not only reducing programming time, but it also allows integrators to control any device on the network for complete system management. So, for example, if a customer is having trouble hearing voices from their surround-sound system when watching a movie, an integrator can log in remotely to the client's system, then into the receiver interface to tweak the settings on the center channel speaker.
Additional value add for the end user is delivered by way of that little piece of technology that no homo sapien — except for those over 100 years old — is ever without … a smartphone. With Domotz and other providers, the customer gets typically gets access to a free mobile app. In the Luxul/Domotz case, the Violet app will notify consumers when a new device joins their network, adding extra transparency and security to their system.
Apps like Router Limits' new "Everywhere" app enables the end user to track devices' activity, no matter what network they're on, including 4G. And if the app gets deleted from the device, the admin on that end user's account immediately receives an email alerting them with a code to reinstall the app; the app can't be reinstalled until that code is entered.
These features add value to your customers' lives, making them much more desirable to them than those RMR programs we discussed earlier.
Creating an RMR Program
So, now that the technology is available to offer clients a tremendous value, how do you—as an integrator—turn it into an RMR program?
It's really pretty simple. Without the need to roll trucks for simple problems, you can perform maintenance very quickly, sometimes before your customer even realizes there's an issue, at next to no cost to you. You can pass those savings on to your customers, offering them an all-you-can-eat system management package for a low monthly fee.
Also, help customers set up their parental-controls service so they're able to manage their family's screen time. Some services like Router Limits may provide a cut of the recurring revenue.
To help adoption rates, don't offer the service as an unexpected add-on after the installation; be sure to include it in your initial proposal.
And don't forget, offering a system management package can also help distinguish you from the competition. Remember, the RMR business model has been a tough hack to master for A/V and automation integrators. So, the number of companies offering these benefits is currently limited, while the pool of potential clients who like the idea of working with an integrator that will be there to offer ongoing after-install support only continues to grow.
---
Mike Grubb is the VP of Marketing for Luxul, an IP networking solutions provider. He can be reached at mike@luxul.com.