Former Sonos Reps Weigh In on IPO
Former Sonos reps dumped by the company mostly say they would buy stock in the wireless smart speaker company when it goes public at $17 to $19 per share.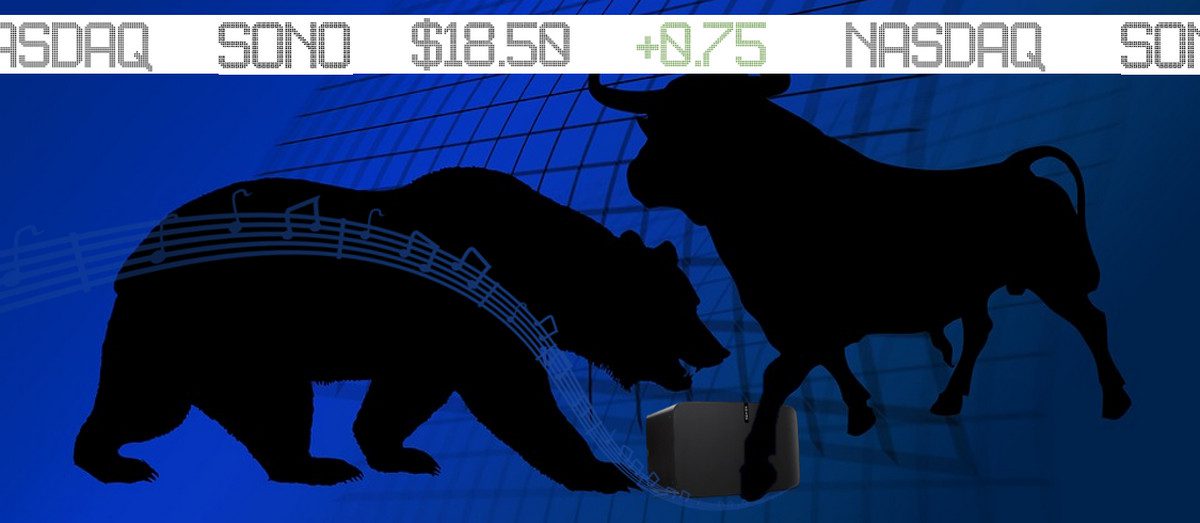 Now that Sonos (SONO) has set its IPO stock price at $17 to $19 per share, what do some of the original rep/distributors think about it? Despite the hard feelings from being let go earlier this spring, most of the reps resoundingly advise to "buy" the stock, which shows a lot about the strength of the company's market position.
It's hardly surprising that none of the principals contacted would go on the record. Many of them still carry Sonos as distributors, even after being let go as reps earlier this spring.
With that in mind, I thought it might be enlightening to find out if recently scorned Sonos reps plan to invest in the company. Their answers were insightful yet carefully crafted.
"I'll be buying on day one. In spite of all their arrogance and duplicity, they still make a unique product that's marketed very well."
— Former Sonos Rep
One longtime rep/distributor enthusiastically volunteered: "I'll be buying on day one. In spite of all their arrogance and duplicity, they still make a unique product that's marketed very well.
"Their television ads on Saturday Night Live and the Super Bowl a couple of years ago were brilliant in content and placement. I was pretty sure that they were headed for an IPO back then."
He went on to say that he wasn't sure how long he'd stay with the stock after the IPO.
"Sonos is going to need some significant management changes, especially on the sales side. Recently they've gone ahead with some products that were late to the game. They stubbornly never listen to anyone outside. Really, it's their way or the highway and you can't do that at a public company."
Another ex-rep but current distributor was on the fence as to whether or not he'd be making an investment. He also opined on his history with the company.
"I knock on wood every day that I had Sonos to ride out the Great Recession. I was a true brand evangelist and my people did all we could to smooth over all of Sonos' shortcomings from bad margins to even worse local and national management. And this was as our commissions were dropping 70 percent from where they were when we started."
Read Next: Sonos IPO Reveals More Direct-to-Consumer Sales
That principal continued by echoing what his compatriot had mentioned.
"A lot of people confuse sales and marketing. The marketing at Sonos is maybe the best this industry has ever witnessed."
And the sales department? "Not so much. They always had chips on their shoulders, whether with accounts or just between us. I've never repped a company with more institutional arrogance. There was always cleanup to be done after a Sonos guy got on the plane to go home."
"I knock on wood every day that I had Sonos to ride out the Great Recession."
— Former Sonos Rep
His final thought on investing? "Right now I'm skeptical. I'm not sure their best days aren't behind them. Their interfaces certainly aren't getting any simpler. But most importantly there are nicer companies that are catching up and, in some cases, actually doing a better job. I'm not a day trader but I might get in and out quickly."
Yet another from this band of colleagues was an emphatic "Never. And it's got nothing to do with getting fired. That's part of the job description but it was the coldest and least human termination I've ever experienced. I just don't have faith in their business model, let alone their business practices. Coupling bad margins with tone-deaf management is not a winning formula."
He concluded by saying, "I'm involved with a startup that is not only building product my dealers begged Sonos for but also conducting business with a high level of civility and grace. The only people who stand to make money on a Sonos IPO are the insiders and the underwriters and I'm not even certain of that."
The Complicated Sonos Relationship
So, based on the thoughts on a small sample of industry veterans well steeped in Sonos but admittedly unhappy at the way they were treated by the company (even before getting unceremoniously sacked), will you invest in the upcoming IPO or not?
Keep in mind this is a group of guys who have all been around Sonos since day one. Yet their feelings toward the company are very similar to one another's while also mirroring sentiments expressed by integrators I've spoken with over the years as well as others who have been quoted in the pages of CE Pro.
It's a gamble, like the stock market has always been. For every Priceline, there's a Pets.com. I missed Apple at $7 while owning Crazy Eddie, Carver, and Tweeter all the way to the bottom.
How's your portfolio holding up?