Inside Dana Innovations' New HQ: Audio Demos, Education… and Foosball!
Dana Innovations, home to the Sonance, iPort and TruFig brands, fills its new 28,000-square-foot facility with audio demos, educational facilities, and whole lot of fun.
Photos & Slideshow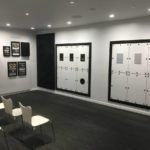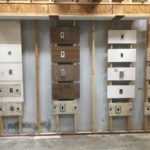 ---
As soon as you step into Dana Innovations' new corporate headquarters in San Clemente, Calif., you know you're in California. The new 28,000-square-foot facility not only incorporates the company's audio street cred with an array of awards, demos spaces, and educational areas but includes a giant space with ping-pong, shuffleboard, foosball, golf simulator (coming soon), and the ubiquitous selection of San Diego microbrews.
"One of the most important things for us was the ability to build a facility that tells our story most impactfully," says Josh Blanken, product manager. "We wanted to give our customers the opportunity to experience the culture and product at Dana Innovations.
"In our 28,000-square-foot facility, we have an entire dedicated space for our customers. It is approximately 8,000 square feet where our customers can spend time with our employees. We can have parties and entertain."
Related: Dana Innovations Earns 3 Quest for Quality Awards
There are also dedicated spaces for its Sonance distributed audio solutions, surround sound, outdoor and professional series 70V products, as well as iPort and TruFig. Sonance recently earned the top marketshare position for both in-wall/in-ceiling loudspeakers (with 58 percent) and outdoor speakers (with 55 percent) in the 2018 CE Pro 100 Brand Analysis.
The surround sound space is a dual purpose room with a soundbar and flat panel TV on one end of the room, and a two-piece projection setup on the other end of the room with both in-ceiling and in-wall speakers.
"This new facility is a resource that has been built for [integrators]."
— Josh Blanken, Dana Innovations
Another area in the facility is dedicated to showing integrators the stages of installation in a new construction environment.
"At Dana Innovations, we make a lot of products that have a heavy construction element to them, from Architectural Series speakers to our Invisible Series speakers, all the way through our TriFig product and even some of our surface-mount product on the iPort side," says Blanken.
"There is component of construction that can be a little bit daunting to people when they install a system for the first time."
"One of the things that is very important to us is for integrators to realize that this new facility is a resource that has been built for them," adds Blanken.
The company will hold regular training at the facility, and integrators are encouraged to bring their clients to the new showroom, which is literally just down the street from the company's previous HQ.
The new room allows integrators, architects, interior designers, and builders to get a glimpse of the full construction process.
The idea is the show them how easy it is to install the products, step by step, which enables Dana Innovations to provide a level of finish to speakers, keypads, outlets, switches, and HVAC registers.
To learn more about the facility and enjoy some hi-res pictures, check out the slideshow!