The smart home market is getting more complex and diverse, and for integrators that can be a good thing if they can simplify options for their clients. At the same time, the massive marketing machines behind Amazon Alexa, Google Home and Apple Siri will be the driving forces for smart home adoption, and dealers can ride those coattails for exposure.
That's the message from Brad Hintze, senior director of product marketing for Control4, who spoke with CE Pro about the state of the market.
"It's been four years since Amazon Echo became widely available in the market, and now, many homeowners have had some kind of DIY smart home experience," says Hintze.
"After experimenting with a few light bulbs, security cameras or voice assistants, homeowners are realizing they need help to set up and manage so many devices, and are connecting with integrators for expertise for their security cameras, thermostats, lighting and shading, multiroom audio, networking and more. As systems become more complex with a variety of devices, integrators need a manufacturer partner that can support them with great products as well as the tools for successful installations," he continues.
"After experimenting with a few light bulbs, security cameras or voice assistants, homeowners are realizing they need help."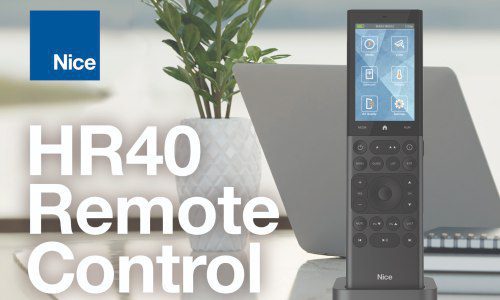 Remote controls continue to evolve at a rapid pace. The days of integrators providing remote controls simply for the TV have migrated to full home automation control of lights, shades, security, HVAC and audio/video in a single form factor. Join this free one-hour CE Pro webinar to hear from a panel of experts who will delve into finding the right remote that can effectively control all the subsystems in a home and empower consumers to customize the solution, while at the same time allowing integrators balance their service requirements.
Register Now! 
— Brad Hintze, Control4
Meanwhile, Hintze says that as the smart home ecosystem gets more complex, it behooves integrators to narrow their list of manufacturers to avoid complexity.
"Dealers should be discerning about products, seeking reliability, functionality and quality that will benefit the homeowner, also considering manufacturers who will support them and the home ecosystem," Hintze advises. "A singular manufacturer partner that creates product across home automation, lighting, networking, security, audio, etc. categories can benefit integrators by letting them maximize manufacturer deals and loyalty opportunities."
He suggests that utilizing a single solutions provider can improve and simplify support.
"One company is an integrator's go-to for troubleshooting and integration best practices," he says, "instead of being bounced around among companies who claim to work together."