One of the biggest problems associated with outdoor audio installations is the leakage of sound beyond the intended listening space.
Loud music that's not controlled can quickly annoy neighbors and it can result in negating the investment into nice outdoor audio systems, rendering these solutions useless except in specific circumstances.
Well-engineered designs can help to mitigate these problems, but low frequencies can remain problematic due to the size of the soundwave these frequencies omit.
Developing a solution to help solve this problem is the N.J.-based custom electronics equipment manufacturer Coastal Source.
Coastal Source offers a complete line of outdoor audio and lighting products, and recently the company brought to market a new low-frequency subwoofer technology that focuses low frequencies into focused, listening areas such as backyards.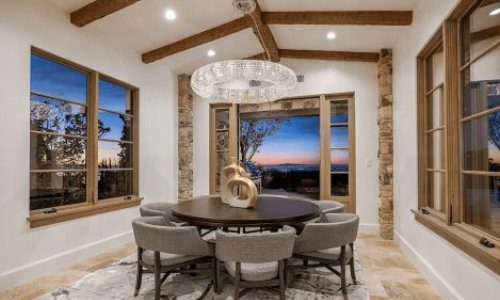 As a custom integrator, lighting is in demand. Effective communication, education and showcasing the value proposition of LED light fixtures in conjunction with integrative control systems are the keys to overcoming challenges and closing sales in this specialized market. Join us as we discuss the future of digital lighting and control with David Warfel from Light Can Help You and Patrick Laidlaw and Mark Moody from AiSPIRE.
Register Now!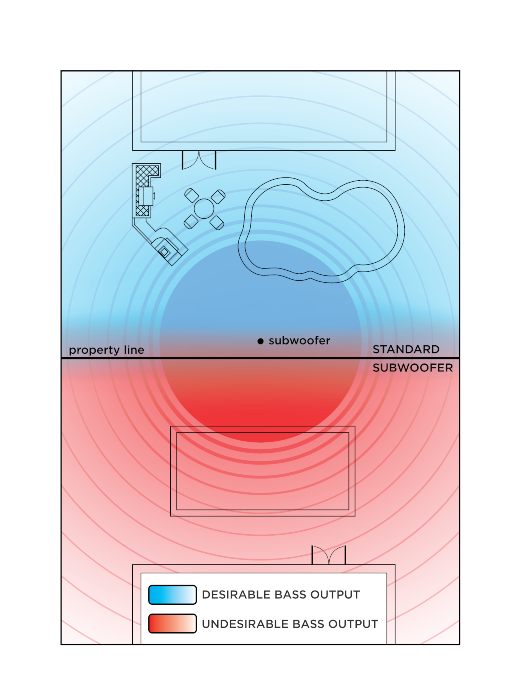 Low-Frequency Technology Employs Several Methods to Control Dispersion
Drawing inspiration from the commercial sound reinforcement market and cardioid subwoofer technologies that are used to control the distribution of low frequencies, Coastal Source developed a solution for residential applications.
Franco D'Ascanio, president of Coastal Source, says his company's new subwoofer concepts uses a similar technology as those commercial cardioid subwoofers, but its products also utilize DSP processing that includes delay-shifting technologies.
D'Ascanio explains a key part of the hardware design of its audio systems that utilize its low-frequency dispersion technologies is ensuring the components work well together.
"What is important is that you have matching subwoofers to the main speakers. What we are most known for is our high-performance speakers; full-range speakers with and without built-in subs," he explains.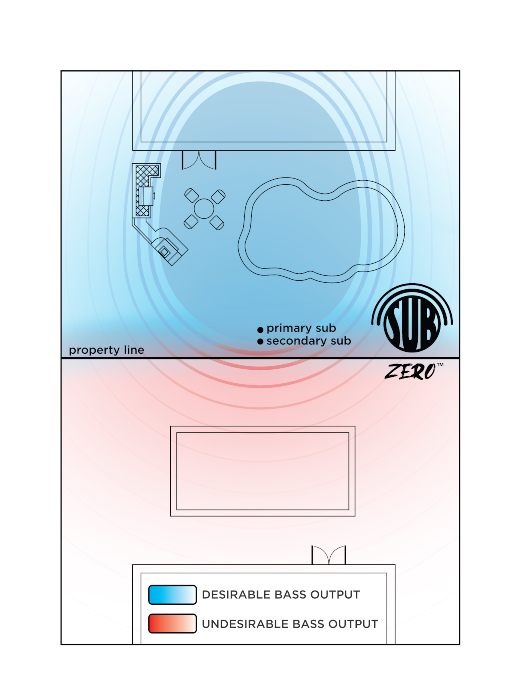 "What is unique is that we have matching subwoofers for most of our speaker models. To take advantage of the Sub/Zero frequency steering technology, the steering sub is installed behind the main speaker and it must closely match the bass response of the main speaker. We have all of the components to put this low-frequency steering system together, which is not typically the case with mainstream outdoor audio systems."
Another key to Coastal Source's steering technology performance is that it does not sacrifice output and frequency extension for the sake of controlling dispersion.
The steering technology D'Ascanio points out enables installed systems to gain about 6dB of output.
"The thing about this system is we do not lose efficiency. The power shifts from the back to provide gain in the front," comments D'Ascanio.
"In the standard configuration the sub does not provide additional extension, but since we have extra gain and power to play with, we can through DSPs [digital signal processing] increase bass extension. It's really a win/win with more bass output and deeper bass extension in the desired listening area."
Related: Rep Outfits $90K Van for Coastal Source Audio Demos
D'Ascanio states the low-frequency steering technology is intended for use throughout the Coastal Source line of outdoor loudspeaker products.
As part of its product line, he says the company fully engineers its systems by pairing main speakers, subwoofers and amps to ensure the systems work to their full capabilities.
Moreover, D'Ascanio adds that integrators can retrofit systems that feature the company's line of CRS amplifiers.
Coastal Source Outdoor Systems are Engineered as Turnkey Solutions
A major component of its relationship with its dealer partners is Coastal Source's dealer support, which includes the design of systems.
Streamlining the setup process of its systems as much as possible, D'Ascanio says the most important requirement is the layout of the system components. Together the system is assembled as a turnkey solution, but he emphasizes that care must be taken when choosing the distance between components.
"The subwoofer placement is important. There is a main sub and the distance between the main subwoofer and the rear-steering subwoofer is critical," he states.
"Our most popular speaker, the three-way Ellipse Bollard has a built-in sub, so there is a distance needed of about three feet between the two speakers. Our speakers can be used above ground; they can also be buried, so the installation doesn't change. The spacing and software does change based on the configuration we are using."
Going into greater detail on the turnkey nature of its customized systems, D'Ascanio says when dealers place an order, the amps, speakers and cabling are set up as a system in the factory.
He points out the company offers a range of models and by working with dealers Coastal Source helps dealers make the appropriate product choices, which are then shipped complete with programming for the exact, specified installation to best support the dealer during the installation of that system.
"They [dealers] can tweak the system if they want, but from a documentation and programming standpoint, all they need to do is measure the distances between the speakers and put the system together," D'Ascanio comments.
"From a setup perspective, it is very simple: We do all the work upfront. This cuts out time on site and the potential for errors. Although the systems are sophisticated, the installation and setup is very simple and fast."
Additionally, another revenue opportunity the D'Asscanio provides dealers is with its outdoor lighting products.
D'Ascanio stresses that Coastal Source's audio and lighting products employ the same cabling architecture and through the ability to combine these solutions integrators can take advantage of the greater revenue possibilities lighting projects offer.
According to D'Ascanio, a major benefit of offering lighting is that it can be installed throughout a property.
Augmenting the company's selection of outdoor lighting products D'Ascanio says that at the CEDIA Expo 2019 show in Denver this Sept. 10-14 in booth #1134 Coastal Source will launch its Match line of contemporary fixtures. The Match product line utilizes clean lines and modern finishes to provide homeowners more product choices beyond the traditional lighting products it has offered for many years.
The company will also showcase its selection of Wi-Fi and RGBW lighting solutions with individual lamp control, including white tuning, color selection, dimming and timing functions that are retrofittable to Coastal Source's landscape lighting fixtures.
Reiterating his points concerning lighting and dealer support, D'Ascanio adds that dealers considering the addition of outdoor lighting can turn to Coastal Source because of its design services.
"Although some integrators are hesitant to jump into new categories like landscape lighting, we offer complete design and engineering services, which are critical to an integrator's success," says D'Ascanio.
"We create a full set of plans with fixture type, lamp power, beam angle, color temperature and more. It's important for dealers to know that we have a full support staff to help them get through the whole process.
"They are not on their own doing these jobs. Lighting jobs can be large. Every month we have many six-figure lighting projects sold and installed by integrators. They have the right kind of clientele, and they can easily incorporate outdoor lighting to add significant revenue and profit to their bottom lines."
If you enjoyed this article and want to receive more valuable industry content like this, click here to sign up for our digital newsletters!