The new CEDIA Member of Excellence Program aims to differentiate association members who strive for a high level of excellence in the installations, customer service and internal operations.
The program, which was officially unveiled at ISE 2019, has two tiers of designation that CEDIA members can achieve: CEDIA Advanced Member and CEDIA Member of Excellence.
"The Member of Excellence program is really just a response to something our members have been asking us for," says Giles Sutton, CEDIA's senior vice president of industry engagement. Sutton spoke with CE Pro to provide more details of the program.
"The industry has changed so much. Thirty years ago when CEDIA started, there was a handful of Founding Members and the systems they installed appealed to one small demographic. Smart home technology was not available to everyone. The technology has diversified, the client base has diversified, the project size has diversified and at the same time CEDIA's member base has diversified," says Sutton in discussing why the program was created.
"We like to think as an organization that we are inclusive. At the same time, we want celebrate members that we think deserve recognition," he adds.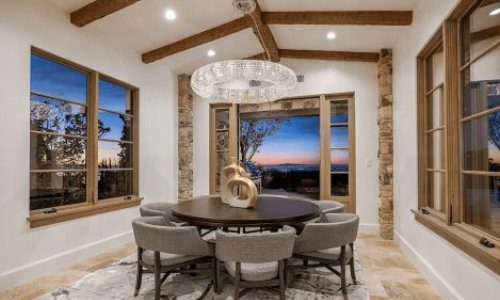 As a custom integrator, lighting is in demand. Effective communication, education and showcasing the value proposition of LED light fixtures in conjunction with integrative control systems are the keys to overcoming challenges and closing sales in this specialized market. Join us as we discuss the future of digital lighting and control with David Warfel from Light Can Help You and Patrick Laidlaw and Mark Moody from AiSPIRE.
Register Now! 
"We like to think as an organization that we are inclusive. At the same time, we want celebrate members that we think deserve recognition."
— Giles Sutton, CEDIA
To develop the program, CEDIA drew on the strength of the backgrounds of its advisory board members, many of whom like Sutton run or ran their own custom integration firms.
"It comes down to that we want to celebrate members. That is something we think is really important as an organization so there can be some differentiation in the market. It's a busy market out there," he says.
"We know there are certain organizations that are at the early stages of their development and there are others that are really well established. So we feel that this program will really elevate certain members."
He continues, "It has evolved into something slightly different from what we originally discussed. We originally discussed the idea of there being five badges. Now we have two distinct tiers. We have a CEDIA Advanced Member designation and we have a CEDIA Member of Excellence designation. So there is really two bands to this."
The program is built on some of the fundamental principles of CEDIA as an organization. Those include:
The belief that member companies should have a certified individual on their staff
They should be continuing to invest in the education and development of their staff
They should also have references from happy customers.
Tier 1: Advanced Member Requirements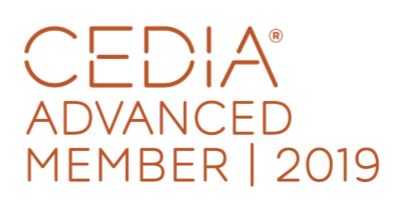 "The Advanced Member tier requirements are not too dissimilar from the entry requirements that CEDIA used to have in place," says Sutton. "I don't see why the majority of our member base couldn't be CEDIA Advanced Members especially if they want to be considered as companies that are well established in the industry."
Continuing Education Requirements
One CEDIA Certified Individual within the company holding any of the four CEDIA Certifications available
A specified percentage of all full-time staff must achieve 10 CEU (continuing education unit) points per person, based on the size of the company.
Customer Service Requirements
Three references from a customer or client from three projects within the last 12 months (from date of submission)
Two references from CEDIA Trade Supplier Members
Community and Outreach Requirements
For the community and outreach requirement, members must achieve one of the following:
One full-time staff member must be a CEDIA Volunteer. The volunteer must be involved in a current Task Force, Working Group, Advisory Council, Board of Director or a CEDIA Instructor
Have at least one CEDIA Outreach Instructor (COI) on staff. The COI must have completed and submitted at least four continuing professional development courses within the last 12 months (from date of submission).
Benefits
Priority listing on the cedia.org CEDIA Finder Service (below Members of Excellence) marketed to homeowners, architects, designers and builders
Members receive use of a CEDIA Advanced Member Logo
Tier 2: Member of Excellence Requirements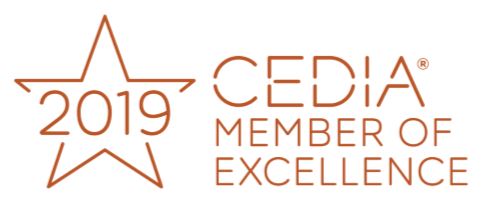 The Member of Excellence tier of the program has the same set of requirements as the Advanced Member designation, with two additional prerequisites — Craftsmanship and Certification.
"For the top tier—the Member of Excellence—you need to have been a finalist or an award winner in the CEDIA Awards program. That is a much tougher one to actually attain. Those award entries go through a huge amount of scrutiny in judging so we felt that was the clearest way to distinguish this.
"I am not ruling out the opportunity to bring other awards program into that as a qualifier. We are discussing that."
Craftsmanship Requirements
Selected as a CEDIA Awards Winner or CEDIA Awards Finalists within the last three years from date of submission.
Certification Requirements
A percentage of full-time technical staff must hold at least one advanced CEDIA Certification (ESC-T, ESC-D, or ESC-N) based on company size.
Benefits
Priority listing on the cedia.org CEDIA Finder Service marketed to homeowners, architects, designers and builders
Use of the CEDIA Member of Excellence Logo
Receives a CEDIA Member of Excellence Trophy

Priority for selection in CEDIA's "I AM CEDIA" video and print campaigns

Public relations opportunities where applicable to specific companies
Additional 5 percent discount off on all CEDIA education and certification
Recognition in CEDIA Communicates magazine and online community
The benefits also mean face-to-face opportunities with designers, builders and architects.
"We know from our research that more well-established companies want CEDIA to build awareness among design and build professionals. So we will really target a lot of our efforts in that respect," says Sutton.
The Member of Excellence companies will be the go-to integrators whenever CEDIA has public relations opportunities with the design and build press such as presenting case studies, or when the association has the chance to speak directly to those groups.
Renewals for the accreditation for the first and second year after acceptance will take place via a verification process conducted by CEDIA to make sure there have not been changes in the companies processes or staff. If there have been changes, the integrator will have six months to meet the necessary requirements. Before the third year, a company must start the submission process over again.
If you enjoyed this article and want to receive more valuable industry content like this, click here to sign up for our digital newsletters!