CEDIA has purchased the Technology & Business Summit series of regional events for the home technology industry from Clarity AV International / Integrator Network. Terms were not disclosed.
"We are delighted to announce our investment in the Technology & Business Summit. As a long-standing supporter and participant, we have watched Tech Summit founder Mark Cichowski grow these outstanding events that bring the community together and provide training close to home. We are keen to build on these strong foundations, provide deeper support for the manufacturer representative community, increase the value of each event to CEDIA members, and meet non-members at a local level," says Tabatha O'Connor, Global President and CEO of CEDIA.
She continues, "We have no plans to make changes to these events, and we are lucky that Mark has accepted a role to continue to drive the success."
Mark Cichowski, founder of Technology & Business Summit and owner of Clarity AV International, will remain as a consultant continuing to work with the manufacturer representatives, event sponsors, and participants, with strategic marketing and operational support provided by CEDIA.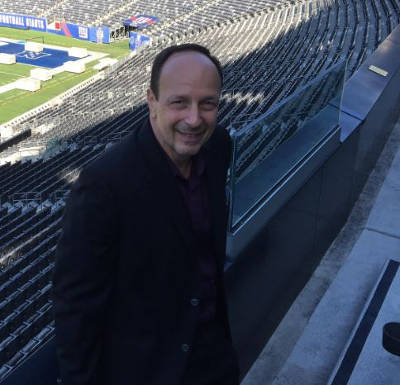 Cichowski says, "The talented independent manufacturer reps are a major driving factor behind the Technology & Business Summit events and we are proud of how they have come together to build business. This collaborative mentality is what has led to a deeper relationship with CEDIA. We have a mutual 'if it ain't broke, don't fix it' mindset and the plan is to keep the Tech Summit format and overall structure intact.
"We will continue to offer cutting-edge education, products, and extras to give integrators compelling reasons to invest time to attend. We also recognize that the events and the industry are evolving, which requires additional resources to support the growth. With CEDIA's investment, we can increase the value and scope of the events for all participants from manufactures to reps to integrators."
Largely driven by the efforts of multiple independent manufacturer rep firms in each territory, the Technology & Business Summits provide a collaborative environment to support integrators with education and networking.
"The one-on-one time with reps, manufacturers, and other service providers in an intimate venue provides a unique experience. Multiple business and technical classes, which are free to attend — provide actionable takeaways that can be immediately implemented by the integrators," says Cichowski.
David Humphries, CEDIA Chairman, adds, "Adding the Technology & Business Summits to our portfolio of events provides another important milestone in CEDIA's three-year strategic plan. We are working diligently to make CEDIA more accessible by providing more regional education. The fact that these events are established and so successful coupled with the notable support this provides to our manufacturer representative members make this investment a win-win all around."
The Technology & Business Summit schedule for 2018:
May 1-3

– Ft. Lauderdale, Fla.

May 22

– Los Angeles, Calif.

May 24

– Irvine, Calif.

June 14

– Lansing, Mich.

October 2

– Long Island, N.Y.

October 4

– Newark, N.J.

October 30

– Atlanta, Ga.

November 15

– Phoenix, Ariz.
If you enjoyed this article and want to receive more valuable industry content like this, click here to sign up for our digital newsletters!