CEDIA's new Cabling & Infrastructure Technician (CIT) certification has become the association's first course ever to earn third-party accreditation in accordance with the global ISO/IEC 17024:2012, General Requirements for Bodies Operating Certification of Persons. As an organization headquartered in the United States, CEDIA's ISO/IEC 17024 conformance process was overseen by the ANSI National Accreditation Board (ANAB), a wholly-owned subsidiary of the American National Standards Institute (ANSI).
Accreditation to the ISO/IEC 17024 standard is recognized worldwide as a mark of excellence that demonstrates to employers, industry leaders, and allied trades that a certificate holder has undergone a valid, fair, and reliable assessment to verify that they have the necessary competencies to practice. Just as a technician's attainment of the CIT certification demonstrates their competency, ANAB accreditation demonstrates CEDIA's competence as a certification body.
"We know that employers are looking for technicians who possess a solid foundation of knowledge and skills," says CEDIA senior director of certification David Whitney. "Our goal for CIT certification is to provide a standard benchmark of competence that can be recognized across the industry. Having third-party accreditation further solidifies the value of certification and puts us is in a stronger position to communicate our professionalism with clients, business partners, and government bodies."
ANSI Accreditation Process Detailed
According to Whitney, the CEDIA CIT certification was submitted to ANSI back in March 2021. The accreditation process includes an extensive review first of CEDIA itself to make sure the organization is a valid one. After that review is complete, then the full application is uploaded with all the documentation showing CEDIA's process for creating standard. ANSI is looking to make sure the standard is totally impartial. Finally, ANSI reviews the exam itself. Whitney says CEDIA had more than 140 beta testers take the exam.
The CEDIA CIT certification is designed for individuals to earn, not integration companies. The two-hour, 120-question exam is aimed at new technicians entering the market. There is no prerequisite to take the course. Whitney says the best way to prepare for the exam is a study guide along with hands-on experience. The cost for the CIT certification is $200 for non-members and $150 for members. The courses are held both in person at CEDIA events and at any of the more than 1,000 Criterion Testing Centers across the U.S. The exam can also be taken live online with a remote proctor.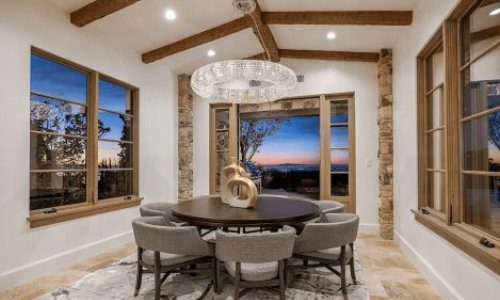 As a custom integrator, lighting is in demand. Effective communication, education and showcasing the value proposition of LED light fixtures in conjunction with integrative control systems are the keys to overcoming challenges and closing sales in this specialized market. Join us as we discuss the future of digital lighting and control with David Warfel from Light Can Help You and Patrick Laidlaw and Mark Moody from AiSPIRE.
Register Now! 
Whitney recommends integration companies look at making CEDIA CIT certification part of their regular onboarding process for new technicians, and individual technicians should look at it as an investment in their own careers.
Amanda Beckner, CEDIA's new vice president of education and training, says the certification process of CEDIA education highlights the workforce maturation process for the entire industry.
"This ANSI accreditation legitimizes the entire industry," she says, noting that CEDIA certification is much different from individual manufacturer training because "it comes from a place of neutrality."
"We hope to inspire technology integrators to strive for greatness in their careers through certification," says CEDIA global president and CEO Daryl Friedman. "But in order to appropriately serve as that motivating voice for our members, we need to hold ourselves to the same standard. We believe our CIT Certification to be thoroughly constructed, relevant, and of high value to the industry. I thank the tremendous volunteers and professional staff on developing this globally recognized certification program."
After an extensive development process, the CIT certification launched in Jan. 2021 with input from more than 500 industry professionals. The certification encompasses the knowledge and skills of a technician whose primary task is to perform basic infrastructure wiring for low-voltage technology systems in a residential or commercial setting. Individuals who earn a passing score indicate to their employers that they are jobsite ready, can work billable hours performing cabling and installation support, and have the foundational knowledge to support additional training on equipment and technology systems.
If you enjoyed this article and want to receive more valuable industry content like this, click here to sign up for our digital newsletters!