Catalyst AV Distributors Report 15% Growth for 2019
Fiber, 8K, IoT, and resi-mercial products are cited as key contributors to 15% growth rate among 12-member Catalyst AV distributor group.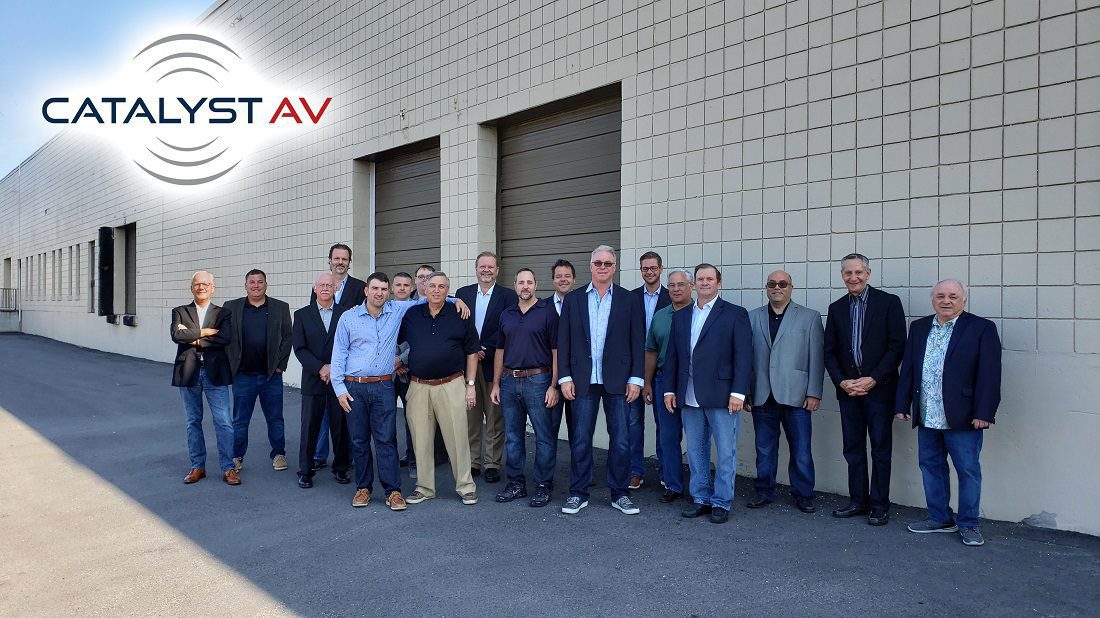 Among the signals indicating the custom installation market is staying strong is the recent report of 15% mid-year growth from the 12-member Catalyst AV Distributor Group, which held its semi-annual meeting at the Professional Audio Associates headquarters in Boston in July.
Executive Director Helge Fischer notes, "A 15% growth in sales with the business surging upwards, doesn't just happen by chance. Our coast-to-coast AVPRo edge training helped; it was hugely successful in surpassing our initial goals. We will be focusing on developing more of these coast-to-coast training programs to keep the momentum going."
Catalyst member AV Warehouse's Patrick Boyer adds, "The coast-to-coast trainings with AVPro Edge were a great experience. Our goal is to continue getting as many of our dealers as possible fully versed with the lines we carry. At the end of the day, they will earn more money and have more satisfied customers."
Chris Gentile of AHA Distributing added the growth is also due to "the movement to a more IoT way of thinking. Fiber is becoming more prevalent especially with 8K on the horizon and a surprising number of our dealers are branching out into or ramping up their commercial offerings."
Other Catalyst AV members sited additional reasons for the group's growth. Ron Perron of HCA says, "We use multiple courier services to deliver same day up and down the front range. We also ensure that customers can execute will-call business in minutes, saving them time and money. We have an open will call format, where customers can literally walk around anywhere in the warehouse.
Lew Freedman of Professional Audio Associates says, "Doing more deliveries than ever before both to dealers and their customer locations has helped growth, we make it happen every day for our dealers."
Related: Distributors Guide 2018—How A/V and Home-Automation Wholesalers Serve Home-Technology Dealers
The Catalyst AV marketing arm reaches 17,000 integrators on a weekly basis, through webinars, trainings in the warehouse locations, a constant stream of educational and promotional HTML's and much more. Featuring 22 easy to access warehouse locations solidifies the Catalyst AV commitment to dealer/integrator support.
Founded in 2012, Catalyst AV is a network of 12 independent consumer electronics distributors serving the residential and professional A/V channels in the U.S via its 22-warehouse locations.
The Catalyst AV Board of Directors consists of Brett Neiderman (Tech Source); Chris Gentile (AHA Distributing); Ron Perron (HCA Distributing) and executive director Helge Fischer.
Catalyst AV is comprised of 12 privately-owned distribution companies: