Biophilia: Smart-Home Pro Does it Backwards, Starts with IAQ, Adds IoT
CE Pro 100 integrator Refresh Smart Home launched into home automation after specializing in indoor air quality; now embraces biophilia for health and wellness in built environments.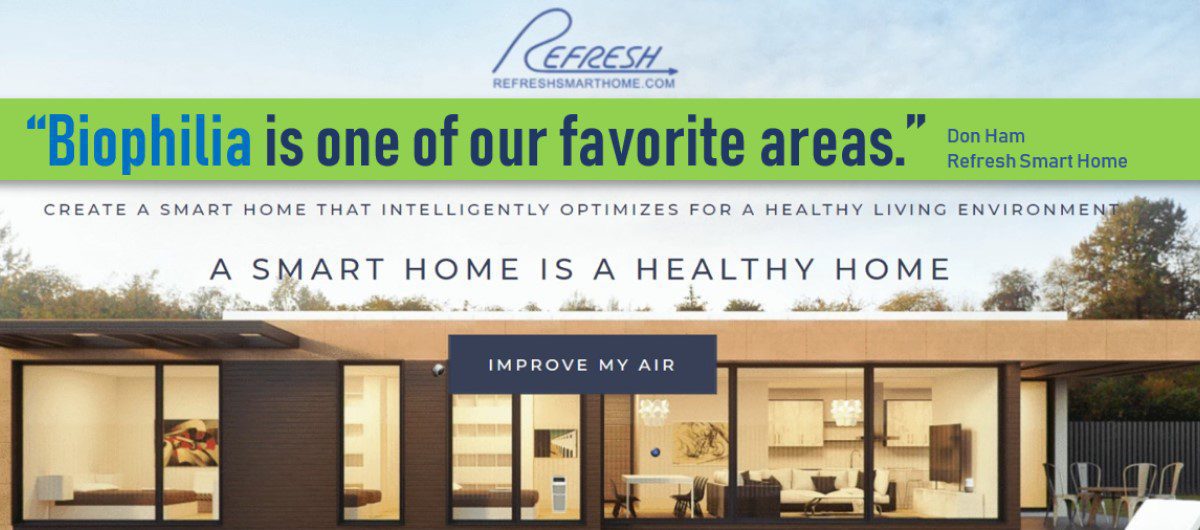 Biophilia and wellness-related technology are becoming big business in work spaces, factories, hotels, prisons and other commercial environments. Now the technology is moving fast and furious into the residential sector, with smart-home pros taking the lead.
Home-technology integrators are seeing the big wellness picture mostly via human-centric (circadian) lighting, and moving into other wellness categories from there.
And then there's Refresh Smart Home, which started with indoor air quality and expanded into smart-home technology and more wellness categories after that.
Based in Mt. Kisko, N.Y., the CE Pro 100 company started out in home inspections and air-quality testing, with a focus on "helping homeowners create healthy homes," says vice president Don Ham. "We then incorporated IoT technology into our business and started to focus on smart and healthy homes."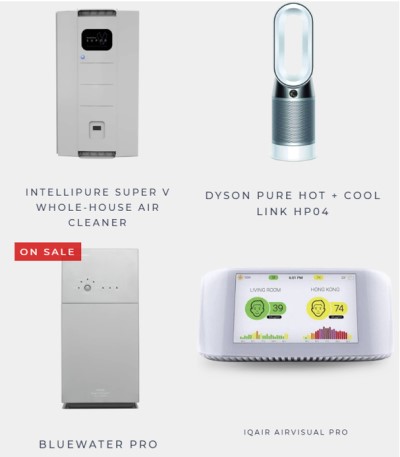 Ham says the company was a pioneer in automating IAQ through the use of a connected air-quality monitor that would trigger a smart thermostat to activate a whole-house air-filtration system "whenever pollution events would pass a certain threshold," he explains.
Refresh carries (and installs) personal and whole-house air purification products, including IAQ sensors and filters, from IQAir and Intellipure. Whole-house solutions can cost more than $2,500, plus more than $300 per year for filters.
In the IAQ category, Refresh also offers personal devices from Airthings, Awair, Dyson and Foobot.
And what goes with clean air? Clean water, of course. Refresh provides water purification products from Bluewater, including the $4,400 Bluewater Pro, which can even connect to the fridge "to get pure ice cubes, and to the dishwasher to ensure sparkling glassware and dishes."
Betting on Biophilia
From health and wellness, Refresh expanded into home control, multiroom audio, security, surveillance and beyond. Now the company is going back to its roots, adding to its wellness portfolio.
"Biophilia is one of our favorite areas," Ham says.
He says Refresh is exploring human-centric lighting solutions … after first studying the potentially detrimental effects of blue light. He laments, "None of the major bulb manufacturers like Hue or C by GE yet have an automated tunable lighting schedule that would at least help with one's circadian rhythm."
RELATED: CEDIA Expo 2019: 5 Wellness Companies You Never Heard of
Aromatherapy is on the docket, as well, and Ham is on the lookout for solutions that provide dispense beneficial scents while preserving air quality. He also tells us the company is working with a content provider on a biophilic quest to stimulate the visual senses with "pristine" scenes of nature.
"Because we work with the top IoT brands in the industry," Ham says, "one of our key goals is to integrate class-leading hardware as it pertains to air, water, light, sounds and fragrances onto a platform that can provide real-time situational data, education on matters of health and wellness, and automation to optimize the indoor environment."
He promises an entire ecosystem that "contributes to a holistic health and wellness environment at the highest levels."
He adds, "It is a very exciting time for health and wellness to be a part of every integrator's portfolio. A home cannot truly be smart if it is not contributing to one's health."