B&O Pro Group 'Restructures" U.S. Custom Install Channel
Bang & Olufsen closing dealer accounts a few years after launching U.S. custom-install business for premium audio, video and home-automation systems.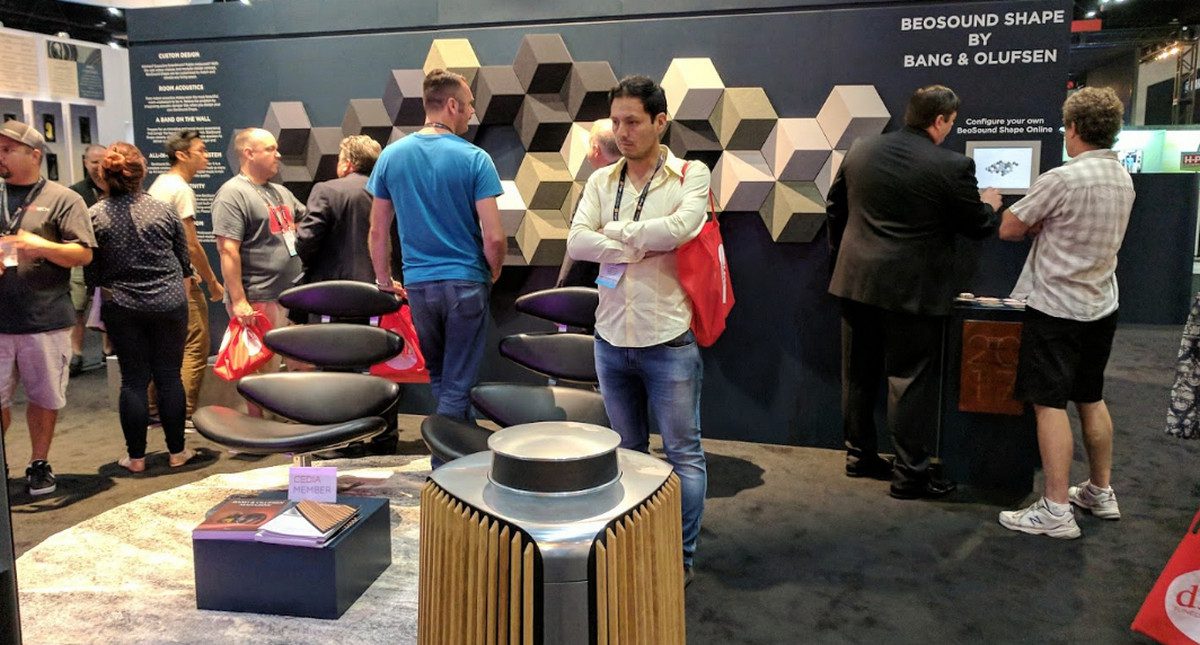 In a brief memo to U.S. dealers, Bang & Olufsen says it is "restructuring" its custom-installation business just a few years after launching B&O Professional in the U.S. The iconic maker of audio, video and home-automation systems had more than 100 dealers in the program as of mid-2017 and made a strong showing at CEDIA Expo in September.
The memo to dealers, dated June 8, 2018 reads:
Dear Bang & Olufsen Professional Partner:

Thank you for your continued support of Bang & Olufsen.

We are currently restructuring our distribution channels, and we will be closing your account effective July 8, 2018. All orders placed prior to July 8 will be fulfilled.

We understand this may come as a surprise, and we are happy to address any questions or concerns you may have.

Again, thank you for your business, and we wish you the best of luck in the future.

Best regards,

Bang & Olufsen Accounts Team
One dealer who contacted CE Pro says the company, which had invested in B&O TVs and audio equipment for their showroom, was caught off guard by the memo. Several key personnel in the B&O Pro headquarters in Chicago have been let go.
B&O's Big Channel Push
B&O has worked hard during the past few years to demonstrate its commitment to the home-technology channel. In 2016 the company partnered with Origin Acoustics for a line of in-wall speakers and glitzy grilles, and the two companies were side-by-side at Integrated Systems Europe (ISE) 2018.
At that show, B&O demonstrated IP integration with Control4 and other home automation systems. It also wowed dealers with BeoSound Shape, the company's sound-sculpture system comprising speaker, amplifier, and blank acoustical modules that can be interconnected in Lego-like fashion to create beautiful music.
Related Story & Slideshow: B&O Pro: The Most Exciting Channel Program You Never Heard Of
The devices are configured by pros with a graphical software program that specifies the devices required for any given design.
At ISE, B&O showed how Shape modules could be filled with third-party devices such as wireless access points or Sonos amplifiers.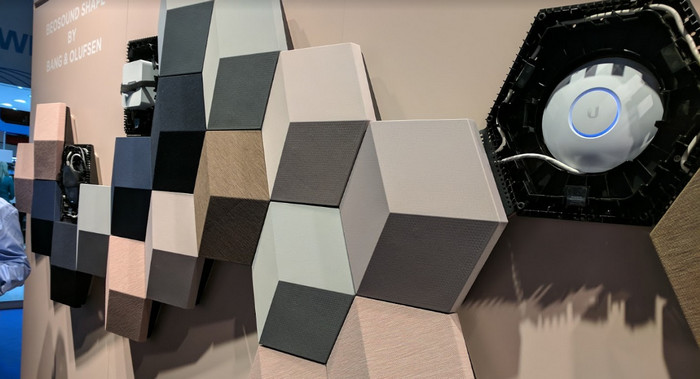 "We want everyone to know we're completely open," said one of the U.S. sales reps at the show.
Headquartered in Denmark and known for its sleek industrial designs, B&O previously sold its products in the U.S. via the same retail, franchise-like models it employs throughout the world.
As CE Pro learned during a 2017 visit to B&O headquarters, the company provides relatively strict guidelines to its retail partners to optimize and standardize the customer experience. A model that relied on smaller custom-oriented dealers, many of which have no showrooms at all, would be a new experience for a company that prides itself on the "magic" of technology and design.
In the grand entryway of the company headquarters, visitors can't miss the corporate motto: "Bang & Olufsen Exists to Move You with Enduring Magical Experiences."
Even so, B&O recognized a few years ago that the professional custom-installation channel had access to traditional B&O clientele, and these integrators didn't necessarily need a showroom to support the B&O mission.
CE Pro is reaching out to B&O for an update on its U.S. distribution plans.