The property and casualty firm AmTrust Financial Services is rolling out an innovative and ambitious IoT-based insurance program using the popular Fing network scanner to discover connected devices in the home. Once products are discovered, AmTrust offers instant quotes for warranties and technical support on each connected device.
The new service, called TapSafe, was developed by AmTrust Innovation, the innovation arm of AmTrust Financial. Calling it "the world's most progressive warranty product," the group demonstrated the most polished version of the platform yet, at Parks Associates' Connections Conference 2018 last month.
TapSafe participants simply load the app on their mobile devices, and whenever a new product is connected to the network, Fing and AmTrust get busy on the back end gleaning device data and crunching the numbers to get to a price. The warranty price is presented in real time, and users can opt in from the app.
Nearly three-quarters (74%) of US households have over $2,500 in connected devices, according to the AmTrust Connected Households 2018 survey, and 50% have had a device damaged or malfunction in the past year.
Amtrust demonstrated TapSafe at Connections 2018, joining several insurance companies who were looking to exploit IoT and the smart home for the purposes of 1) risk assessment, 2) loss mitigation, 3) customer engagement and 4) new sources of revenue.
Amtrust doesn't believe a simpler warranty service is compelling enough for consumers to use TapSafe, which is why the organization provides tech support in addition to warranties.
NEXT: Insurance and the Connected Home
"We don't believe the future is in warranties, but in service and support," says Conor O'Sullivan, senior vice president, AmTrust Innovation Labs.
There are several tiers of tech support available through Amtrust's third-party provider, including self-help options, online chat and phone support. The tech-support provider uses Support.com's SeeSupport Remote Visual Support (video below), which allows an agent to view the customer's premises through the camera on the user's own mobile phone or tablet.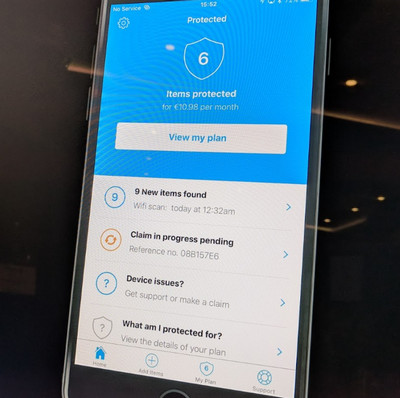 The agent can then see the affected product(s) in context – what is connected to them, which lights are blinking, and whether there might be obstacles affecting performance.
The agents can take command of the screen, making annotations to indicate which buttons to press, which connector to unplug, etc., and even light up the space by activating the phone's flashlight.
If phone support doesn't do the trick, customers can use the app to schedule repairs and arrange replacements, and even schedule in-home consultations and installations. AmTrust will cover a portion of the cost of installation for the replacement device.
Fing + Amtrust: AI + Predictive Analytics
Fing is a leading network-scanning application, with over 25 million downloads and 9 billion connected devices discovered. The service grows smarter as more devices are connected, network properties are learned, and device characteristics are entered into the app by users.
Amtrust, meanwhile, is one of the largest property and casualty insurers in North America, with 20 years of data on its servers.
With TapSafe, Amtrust takes the devices discovered through Fing – often down to the model number – and melds the information with its own database, delivering a risk-assessment profile for each device in real-time, allowing customer to purchase warranties, or extended warranties, on the fly.
Administered by Warrantech in most U.S. locales, TapSafe is available as a white-label service to third-party providers.
Covered devices include smart TVs, thermostats, home automation hubs, smoke detectors, wearables, smart speakers, smartphones, laptops & tablets and most smart home devices.
Coverage is provided for extending the manufacturer's warranty with mechanical and electrical breakdown, additional cover for power surge, a no-lemon guarantee and coverage for accidental damage. Furthermore, screen-only cover for Apple and Samsung smartphone is offered as an option.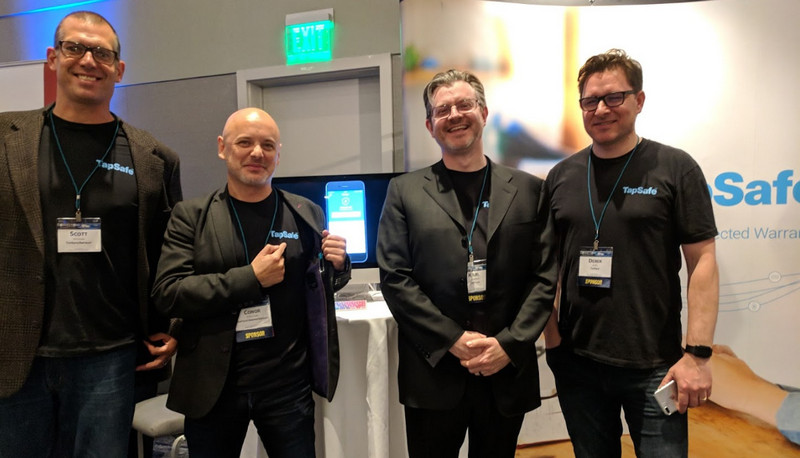 If you enjoyed this article and want to receive more valuable industry content like this, click here to sign up for our digital newsletters!