ABB, a global leader in home and building automation systems, recently entered the U.S. market with its new smart home solution, ABB-free@home. The initial launch took place at the 2018 CEDIA Expo in San Diego.
As ABB conducted market research in the United States, the company identified a growing need for a simple, midmarket professionally installed solution to facilitate the control of such functions as climate, lighting, door communication and entertainment from a touchpanel, wall controls or via a single-app on a tablet or smartphone.
"Our research really showed us that there was a significant market opportunity offering a single app solution," says Ben Fuller, director, Business Development, Home Automation, U.S., ABB
One of the features of ABB-free@home is the ability to control third-party functions within the ABB application. Additionally, the ABB-free@ home system can connect to ABB Welcome, a video door access system, which further enhances security and the overall user experience. Well-suited for single family homes and MDUs, ABB's smart home solution integrates with brands such as Philips Hue, Sonos, Amazon Alexa, Miele and Home Connect.
"Our goal is to make people's lives easier, safer, more comfortable and enjoyable through the application of our new smart home solutions. This launch in the United States represents a significant step in achieving that goal," says Fuller.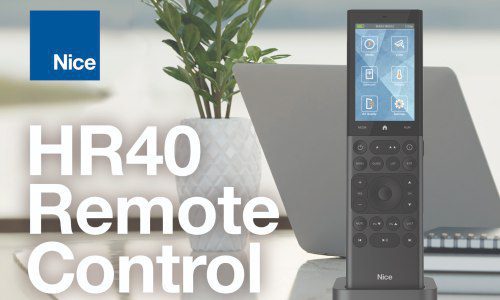 Remote controls continue to evolve at a rapid pace. The days of integrators providing remote controls simply for the TV have migrated to full home automation control of lights, shades, security, HVAC and audio/video in a single form factor. Join this free one-hour CE Pro webinar to hear from a panel of experts who will delve into finding the right remote that can effectively control all the subsystems in a home and empower consumers to customize the solution, while at the same time allowing integrators balance their service requirements.
Register Now!