With CEDIA Expo 2019 in Denver just 16 weeks away, it's not too early to be thinking about some of the key trends that will be on tap at the show. The market is continually driven by new technologies, and there will be no shortage of them this year at the Colorado Convention Center in Denver from September 10-14, 2019. Meanwhile, there are several non-technology-related trends that will be center stage at the show.
Here are 10 trends to look for that will help you develop an effective plan at the show.
1. Collision of Design and Technology
The importance of getting technology engaged earlier in the construction cycle is of utmost importance. Integrators need to be involved during the design phase so the budget for technology and the real estate required to house the technology are not squeezed in as an afterthought late in the process.
To that end, last year at CEDIA Expo marked the debut of Design Connection, a platform at the show aimed at uniting integrators with design and construction professionals in order to create further collaborations and partnerships.
This year will be a reboot of the platform and will feature multiple programs and networking opportunities to make connections, including a tour of the Expo floor to particular booths with design-oriented technology (such as Kohler), a large Design Connect Pavilion that will feature educational opportunities aimed at both designers and integrators, and a networking event dubbed "Bourbon and Brownies" where integrators will have a chance to meet design professionals.
2. Recurring Monthly Revenue
Recurring monthly revenue (RMR) is not a technology, but it's an important business model that will be on display at CEDIA Expo.
As margins have been squeezed on the equipment side, integrators realize they need to have profitable labor. Many dealers are also recognizing the value of a regular monthly revenue stream from service plans or remote monitoring/systems management programs.
Companies like OneVision Resources, Domotz, and Control4 (via its 4Sight service) will be exhibiting in Denver. It's worth a discussion for attendees to find out how to build an RMR business.
3. Residential to Light Commercial
Another source of new revenue could be expanding into new markets and applications. Some customers may not be familiar with the traditional boundaries that have separated residential and light-commercial installations, and you may not want to limit your business to one or the other either.
Companies like AudioControl, Yamaha and Barco are uniquely positioned and highly regarded for offering solutions all along the residential to light-commercial spectrum. Expect to see products and demonstrations that showcase the range and potential.
4. Lighting, Lighting Fixtures & Wellness
A recent CE Pro study revealed that 85% of integrators report they plan to be highly active in bringing lighting products to their customer base for the second half of 2019.
That means integrators will be like kids in a candy shop at CEDIA Expo, where there will be plenty of booths offering lighting control and lighting fixtures, including Savant, Lutron, ABB, Brilliant, Noon Home, Holm Lighting, Coastal Source, LumaStream, Seeless Solutions, Vantage and others.
Read Next: Biophilia and the Reason Smart-Home Pros Can Own the Wellness Category
One reason there is a renewed emphasis on lighting is the healthy home/wellness trend.
Responding to demand from home buyers, builders are constructing homes using standards that take into consideration indoor air quality and circadian rhythms based on human response to light. With IP controllable LED lighting, homeowners can now alter the color temperature and white-light brightness to create a more pleasant living environment.
5. Unique Multi-Room Audio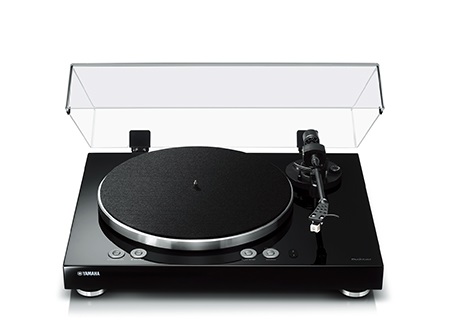 Bose, HEOS, Sonos and Yamaha have all expanded the multi-room playbook over the years. This year could strike the perfect balance between eclectic nostalgia and practical use.
Vinyl sales have grown by double digits since last year's CEDIA Expo.
Granted, turntables are no stranger to the Expo; however, this year, we will see connectivity options that we've never seen on the show floor before.
One company, Yamaha, plans to showcase its MusicCast VINYL 500 – a Wi-Fi, Hi-Fi turntable that wirelessly connects to its MusicCast whole-house audio system, allowing homeowners – and the multiple generations that may be hip to vinyl and living under one roof – to play their favorite albums in any room of their house.
Others, such as Sonos, offer vinyl audio sharing capabilities after a wired connection is made.
That's not the only new spin on a foundational audio element expected to be demonstrated at the show this year. Yamaha, for example, also plans to showcase the capabilities of its MusicCast AV receivers – paired with wireless rear speakers as part of a 5.1-ch. surround sound setup.
6. 4K / 8K
The display market is back with a vengeance in the custom electronics field. The resurgence is being led by the introduction of 4K, and now 8K, displays.
For the past several years, it has not been uncommon for an integrator to allow their clients to purchase the TVs. That trend mainly developed because the margin had virtually disappeared on many 1080p TVs. The introduction of 4K has changed that, bringing higher quality displays (along with margin) back to the market.
Notably, the recent debut of ultra-expensive 8K solutions has benefitted the 4K market, as consumers now see the 4K displays as a bargain compared to 8K. Look for high-end solutions from Samsung and Sony at CEDIA Expo.
7. Energy Storage/Monitoring
Energy storage burst on to the scene at CEDIA Expo a few years ago, and the market seems to be hitting its stride in 2019.
Indeed, starting in 2020 all new homes built in the state of California must have solar power. So as solar power becomes more common, homeowners will be looking for solutions that will make them independent from the utility company.
Solutions from exhibitors like Sonnen Batterie and RoseWater Energy Group will be on display at CEDIA Expo and can help integrators launch into this new category.
8. Interoperability/Connectivity
As the Internet of Things (IoT) become more prevalent, collaboration among devices is vital. That is why companies like Google, Bose, Yamaha and Amazon, to name a few, work closely with other manufacturers to bring their product to the market in a way that is more easily compatible.
At CEDIA Expo, integrators will be looking for products that are easily integrated with other devices.
Read Next: Latest on UL Cybersecurity Standards for IoT Devices
Yamaha works behind the scenes with company like URC, Josh.ai, RTI, Control4, Crestron, Domotz and OvrC to make sure its products have drivers that integrators can adopt. Exhibitors like Sonos, LeakSmart, Yamaha and Logitech Harmony will be touting their collaboration with "Works with Google Assistant" program.
9. Solutions Built for Integrators
Exhibiting companies will spend much time and effort informing you about products and features while vying for your business on the show floor. That trend isn't going anywhere. But when you come across a product that seems custom built for your business, that's a breath of fresh air.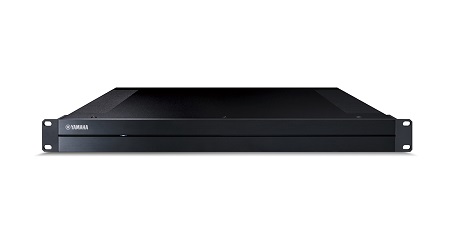 That's what Yamaha has in mind with its XDA-QS5400, which will be on full display at CEDIA Expo.
Expressly designed for residential and light-commercial multizone audio applications, this Quad Streamer provides four zones of audio streaming and eight channels of high-performance audio amplification in a slim, 1U-high, rack-mountable enclosure.
Not only can customers stream top music streaming services with built-in access, but their experience with the Quad Streamer (and other MusicCast devices) can also be controlled from their favorite control and automation systems as well.
10. Outdoor Solutions
The outdoor market continues to be hot. For integrators, the outdoor market can encompass every category of equipment: audio, video, security, control, lighting, and networking.
Simply adding on an outdoor zone to an existing indoor system is a quick and easy way for dealers to start earning revenue from outdoor installations.
Exhibitors like Seura, SunBriteTV/SnapAV, Peerless-AV and Screen Innovations will have outdoor display/screen solutions at CEDIA Expo. On the audio side, Sonance, Sonos, Control4/Triad, Bose, Klipsch, Yamaha, Coastal Source and others will showcase outdoor loudspeakers.
Coastal Source's high-end landscape lighting equipment offers a unique solution that can break integrators into a new profitable category.