Video over IP technologies changed the landscape of the residential and commercial integration channel, allowing for nearly endless scalability and limitless options. It's become the standard for nearly all large distributed systems and eventually we expect it to be the baseline across the board.
Long gone are the days of giant matrix chassis, complex switching configurations, and full system rebuilds when new cable formats are released.
So, what's going on with audio?
AoIP has become the standard in the commercial space over the past 5-10 years. Microphones, audio processors (DSPs), amplifiers, speakers, and more have all gone IP to allow for scalability, quality, performance, and ease of infrastructure buildout.
The battle for the overall standard is still ongoing, but those at the top have their own pros, cons, and preferred environments.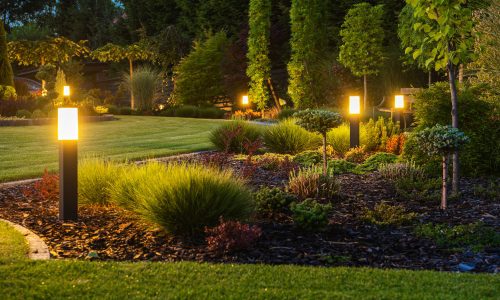 We are thrilled to present a lecture topic that delves into the connection between light and our surroundings, exploring how landscape lighting can transform a space from ordinary to extraordinary. Our keynote speaker, Janet Lennox Moyer, will share her extensive knowledge on the complexities of landscape lighting in design, commissioning, and maintenance and provide participants with the tools to identify good versus bad practices and techniques. Join us for an enlightening session that will unlock the secrets to success in landscape lighting design with one of the industry's most respected experts, Janet Lennox Moyer.
Register Now! 
The contenders for the top spot are AES67, Dante, AVB, and Ravenna. Currently in the residential space, AVB (developed by the IEEE standards group in 2009) and Dante (by the Audinate group and launched in 2006) are the most used.
Each serves a purpose, and manufacturers choose one based on product needs and how it will support the system. Over the past year, we've started to see the residential integration space slowly implementing AoIP products. It's come with some reluctance and hesitation but will inevitably be the future.
There are a few major benefits to AoIP in the integrated home:
Decentralization and ability to have a more flexible and configurable system
Nearly infinite scalability of audio sources and destinations in distributed audio systems
Lossless and high bit rate audio between equipment in home cinema and media room applications
Ease and simplicity of infrastructure design and installation. No more balanced, unbalanced, baluns, and patch cables, just ethernet
The areas we're currently seeing movement of AoIP are in home theater processors and amplifiers.
A few manufacturers have introduced distributed audio products that have some local analog inputs but allow for decentralized audio sources to be selected on the network and distributed throughout the home as well as built in streaming options.
Additionally, manufacturers of Video over IP distribution products currently have encoding chipsets built into some products to pull the audio from an HDMI signal and encode it into an AoIP feed that can be directed elsewhere on the network.
As the larger market starts to implement these protocol standards, we should start to see TVs that allow you to grab the audio return channel (ARC) over the network. Highly efficient distributed audio in-ceiling/wall speakers that can operate with PoE power can utilize the standards to allow for no speaker wire to be pulled in a home.
We're also starting to see, and should see more in the future, commercial hardware manufacturers with audio over IP products beginning to transition into the residential space, especially as integrators acclimatize and begin to design more AoIP systems.
The residential integration industry has been at the forefront of the ever-growing home network for well over a decade. In fact, it's becoming more and more common for larger integrated homes to have enterprise-grade networks with multiple VLANs, QoS, VPN, and many WAPs (all the acronyms).
Related: This Antiquated Audio Product Sat on an Integrator's Shelf Since the '70s
Nearly every device installed in a home these days will be connected to the network.
Audio and Video over IP both have recommended and networking processes that should be considered. CEDIA recommends integrators send their staff through our networking programs and become EST-N certified so they're building secure, robust, and qualified networks for their clients.
The network is the heart of the connected/integrated home. As it continues to grow, the integrator channel will need to adapt and further strengthen their foundational knowledge and capabilities to support the most integral part of the home.
Because AoIP is such a fast-growing technology trend in the residential space, CEDIA will be hosting a round table "shoot out" discussion over the current technology options at CEDIA Expo. There will also be a unique Dante audio video networking boot camp session available.
Register now for Expo training sessions that will help your business continue to grow and thrive.
If you enjoyed this article and want to receive more valuable industry content like this, click here to sign up for our digital newsletters!