The Pak is back… Victor Pak that is. Pak, who along with partner Dusan Jankov created the highly successful networking company Pakedge Device & Software, is back in the custom installation market. This time Pak and Jankov are joined by Steve Latham and the trio has formed PoEWit Technologies, a new self-funded venture looking to shake up the market with cloud-based interior lighting, exterior security lighting, uninterruptible power supplies (UPS), and wall switches.
Back in 2003, Pak and Jankov (along with Nick Phillips) used their academic and practical business experience to start Pakedge, a networking company dedicated to the custom electronic channel. Pakedge led the way in migrating the industry away from proprietary and complex AV solutions to network-based solutions. By 2016, had become the No. 1 networking brand in the CE Pro 100 Brand Analysis for six straight years. In February of that year, Control4 bought Pakedge for $32.7 million.
Since then, they have been on the lookout for another opportunity, wanting to bring something to market has that same disruptive nature as Pakedge did by transitioning the market away from proprietary AV solutions to IP-based network solutions. That "something" is PoEWit, which is a somewhat "witty" company name referring to its focus on creating Power over Ethernet devices with intelligence (that is the "wit" part of the company name).
The opportunity presented itself when Jankov moved to Florida after the Control4 buyout. There, he started building a new home and wanted as much as possible to be low-voltage and in particular Power over Ethernet. From that vision of the future, PoEWit was born with a focus on commercial-grade equipment powered by PoE and connected via the cloud. The products were developed by the spring of 2020, but COVID-19 forced them to pause due to supply chain concerns. Now, PoEWit Technologies is ready and shipping PoE-driven lighting, switches and UPS all connected to a PoE headend.
PoEWit Committed to Integrator Channel
The PoEWit slate of products will all be sold dealer direct using an in-house sales team. The PoEWit products will have the same high dealer margins in play that Pakedge products had.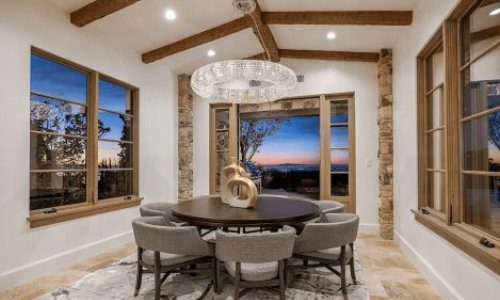 As a custom integrator, lighting is in demand. Effective communication, education and showcasing the value proposition of LED light fixtures in conjunction with integrative control systems are the keys to overcoming challenges and closing sales in this specialized market. Join us as we discuss the future of digital lighting and control with David Warfel from Light Can Help You and Patrick Laidlaw and Mark Moody from AiSPIRE.
Register Now! 
"We want to bring innovation back to the industry," says Pak. "The industry has changed; it doesn't seem to be any self-funded entrepreneurs anymore. Now, it all big companies that dominate the industry. Our goal is to create more reliable and more flexible products for integrators."
The PoEWit portfolio includes:
UPS — Three models of cloud-networked UPS (Models U-11, U-16 and U-22) battery backups placed at the headend and connected to the cloud, which is a first for UPS devices, according to Pak. The UPS's come in two form factors with 24 or 48 ports and can be controlled by PoEWit's IOS or Android app.
Network Switches — Cloud-intelligent PoE Network Switches (Models NS-24 and NS-48) with all ports at 24 / 48 Gigabit speeds with 4G to 10G uplinks. Each port has 30W PoE power. The true Layer 3 switch can route between VLANs at hyper speeds, according to the company. The company also has a single-port PoE injector (Model PI-09). During a power outage, the switches can automatically shed non-emergency circuit loads of power-hungry devices like access points and touchpanels to preserve power.
Outdoor Lighting — Cloud-intelligent outdoor security LED flood lights (models OS-1 and OS-1-PT) powered by PoE+. The security lights are the industry's first cloud-integrated security camera and lighting solutions. The units are designed with PoE pass-through to make them easy to connect to existing security cameras, eliminating the need to run high-voltage wiring to the camera location. Adding light to a security camera location enables the camera to capture full color images at night.
Indoor Lighting — Indoor cloud-intelligent recessed LED lighting powered by PoE+. PoEWit has 18 different models of PoE lights with various sizes and both square and round bezel configurations. The lights are controllable via IOS or Android app with PoE pass-through for retrofitting.
"Each light is independently controlled regardless of the cabling," says Pak, who also touts the ability of the lights to become emergency lights during power outages. When connected to a PoEWit UPS, the lights can be programmed to automatically switch to emergency lights, eliminating the need for a separate circuit for emergency lights. The lights can also be programmed to become night lights.
Motion Sensor –– Combination outdoor dual motion sensor and light sensor (Model MD-1) powered by PoE. The MD-1 is hailed as the first IOS and Android app-configurable motion and light sensor. The unit is IP-65 rate and has programmable timer and sensitivity settings.
Wall Switches — Cloud-intelligent glass wall switches (Model WS=2-WH) powered by PoE. The wall switches have a capacitive-touch glass surface and can be controlled via mobile devices.
"Our goal is to build the best and most innovative products possible for this channel, without compromise," says the PoEWit executive team. "We are engineers. We are poets. We marry technology and art. Consequently, we create beautiful, elegant, innovative, groundbreaking smart products that customers love. But we do not work alone. We forge strong relationships with our channel partners and dealers. We collaborate with them to ensure that they have the tools and support required to be successful. We arm them with state-of-art solutions and provide them with sufficient margins, so their business grows along with ours. Together, we thrive and write the next chapter in custom electronics."
If you enjoyed this article and want to receive more valuable industry content like this, click here to sign up for our digital newsletters!