Crestron is flexing its resimercial muscle with the introduction of the Crestron Flex MM, a sleek and compact audio and video conferencing solution. The Flex MM enables integrators to bring an enterprise-grade, tabletop unified communications solution to the home office with native Microsoft Teams or Zoom Rooms software. The unit is also flexible and compact enough to be used by clients in both their home office and in their corporate office.
"The hybrid virtual home office is the future," says Andrew Gross, director UC Enterprise at Crestron.
Gross cited data that pre-COVID-19, only 15% of workers were in home offices. But forecasts show that even after the pandemic is over, 85% of workers will embrace a hybrid work environment in both their home office and their corporate office. Meanwhile, 73% of workers say they want a hybrid work environment going forward.
Crestron leaned into its expertise in enterprise AV and UC technology to engineer and deliver multiple new product solutions for successful hybrid working environments. Crestron Flex MM meets the growing demand for improved conferencing technology in any work or learning space.
"This bridges the gap between enterprise and work from home," says Gross. He says the days of workers being satisfied with grainy video conferencing are over. That was OK when the pandemic first started, but not any more.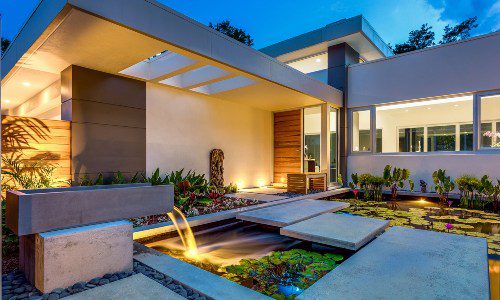 Landscape and architectural lighting create a magical and elegant ambiance for homeowners. The outdoor lighting industry has always been a phenomenal one and continues to grow in popularity. Now is the ideal time to learn more about this rapidly growing and highly profitable industry. Join our panel of esteemed lighting experts that will dive into why it's time for integrators to rethink their role in the outdoor lighting industry.
Register Now! 
Crestron Flex MM (the MM stands for "Mercury Mini) brings quality tabletop video conferencing to small spaces while delivering one-touch connectivity in a compact footprint that is 40% smaller than the company's larger Crestron Flex MX solution.
Flex MM Footprint Suited for WFH, In-Office
Work from anywhere has become a widely accepted concept and even those returning to an office are redefining collaboration and finding new ways to connect with colleagues, partners, and customers – whether hours away or simply in the office next door. The new office perk is access to video conferencing and collaboration technology, as employers seek ways to encourage interaction and support productivity.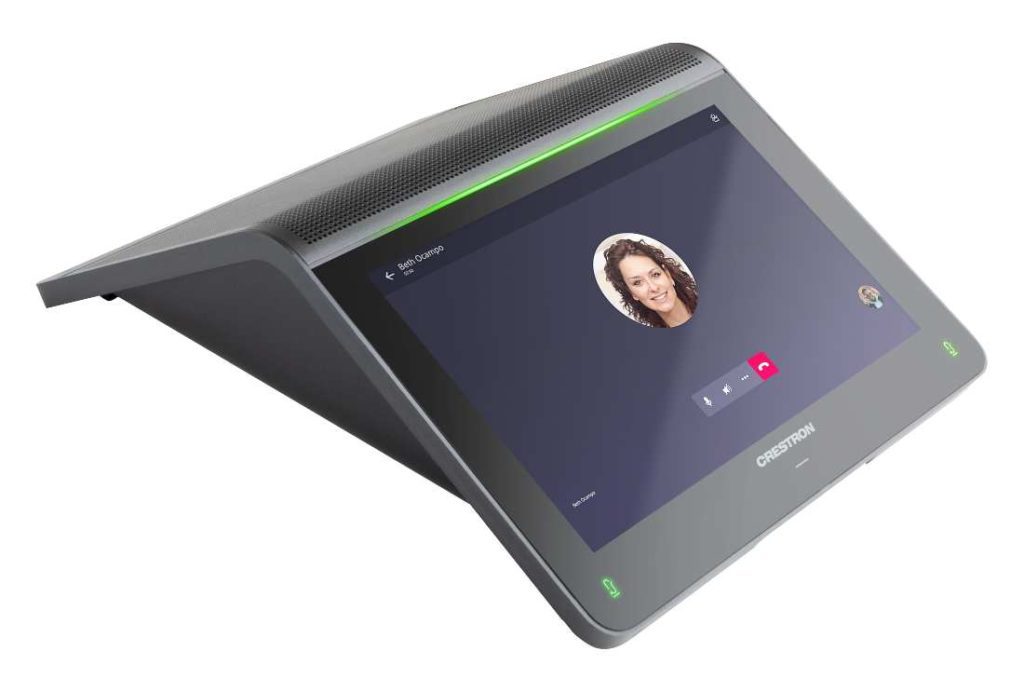 Crestron forecasts that as companies migrate former huddle spaces into hotel spaces for workers and convert conference rooms into dedicated small team workspaces or management offices, investment in smaller footprint but high performance UC devices that bring enterprise level professional audio and video conferencing solutions to all working environments will increase.
"The pandemic has dramatically shifted the way we work and the spaces we work in," adds Gross. "Microsoft Teams and Zoom are household names, huddle rooms and conference spaces are being redefined to team units, and our desks are overrun with migratory devices that are never ready for the next video call. Crestron is quickly engineering products to solve these problems. The future of work is in Crestron's DNA and solutions such as Crestron Flex MM demonstrate our continuous innovation in enterprise technology that allows people to work efficiently and effectively from anywhere."
Crestron Flex MM Feature Set
Crestron Flex MM features:
Native support for Microsoft Teams or Zoom Rooms
A simple, consistent user experience with one-touch to join meetings
7-inch touchscreen
10-foot / 3-meter mic pick-up range
Ultra wide-angle HD camera with 150° diagonal field of view
Enterprise-grade network security
Remotely provision, control, and manage
Crestron is a certified partner of both Microsoft Teams and Zoom. Earlier this year, the company released its $6,100 HomeTime solution working with Zoom.
Crestron Flex MM 30 will be available on August 31, 2020 with three different options, including the audio conference-only for Microsoft Teams (UC-MM30-TA) with an advertised price of $750; the video conferencing models for Microsoft Teams (UC-MM30-T); and Zoom Rooms (UC-MM30-Z) with an advertised price of $3,000.
If you enjoyed this article and want to receive more valuable industry content like this, click here to sign up for our digital newsletters!