(October 15, 2019 – NEW YORK CITY) – The International WELL Building Institute (IWBI), in collaboration with the American Society of Interior Designers (ASID) and Emerald Expositions (Emerald), one of North America's leading event and media companies, announced today the planned launch of The WELL Conference. The inaugural event is slated for April 2020.
The WELL Conference will be designed to offer a rich, experiential opportunity for attendees from across multiple sectors—the traditional architectural, design and engineering communities, but also real estate developers, corporate officials engaged in advancing best practices in environmental, social and governance (ESG) protocols, public health practitioners, and technology companies who are playing an ever-greater role in the real-time monitoring of building and community infrastructure performance.
"IWBI is in the movement-building business, and we need a place and time to convene, inspire and celebrate every single person who has joined us in the journey to put people in the center of the decisions that get made about the places and spaces where we spend our time," said IWBI Chairman and CEO Rick Fedrizzi. "This second wave of the sustainability movement focuses on improving human performance, building on the work done over the past 25 years to improve building performance. We intend this event to be a jaw-dropping, immersive experience that reminds people of why they have taken up the cause to make our buildings and communities work for our health every day. We're particularly excited to be working alongside ASID and its army of design professionals and with Emerald and its multi-sector platforms to help take this work forward."
"At the center of this entire process is the critical role of design – design of space, materials, forms, processes, protocols – design matters in every part of our lives," said ASID CEO Randy Fiser, Hon. FASID. "Design professionals ensure interior environments protect those who inhabit the spaces where we live, work, and play; now it's incumbent upon us to encourage greater levels of health and well-being interventions. We are strong believers in WELL, its scientific integrity, its rigor and the opportunities it offers to recognize the critical role of the design community in every market sector. The WELL Conference will help us take that message forward further and faster."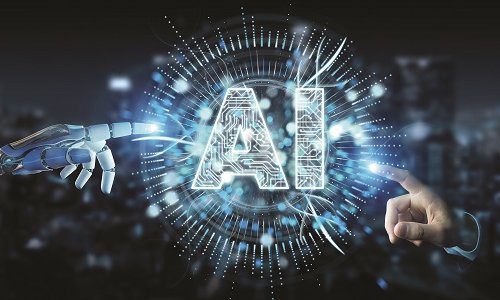 In an era where crime continues to evolve, relying solely on AI-based solutions proves insufficient in preventing sophisticated threats and false alarms. The webinar will emphasize the paramount importance of human judgment and intuition in tandem with AI technology to create a truly complete security solution. Our session will explore how Deep Sentinel's revolutionary approach combines the best of both worlds—advanced artificial intelligence and the presence of highly trained human guards. Together, these elements create an unparalleled level of protection for residential and commercial properties alike. Join our panel of esteemed lighting experts that will dive into why it's time for integrators to rethink their role in the outdoor lighting industry.
Register Now! 
"This is an unprecedented opportunity to reshape the health and wellness conference and events experience and Emerald is very excited to play a leadership role," said Emerald Expositions' CEO Sally Shankland. "IWBI and ASID are tremendous partners and, together, we can elevate the meeting experience itself, as well as its longer-term impacts, by inspiring and educating every market sector as to how they can contribute to creating a global culture of health."
About the International WELL Building Institute
The International WELL Building Institute (IWBI) is leading the global movement to transform our buildings and communities in ways that help people thrive. The WELL v2 pilot is the latest version of its popular WELL Building Standard, and the WELL Community Standard pilot is a district scale rating system that sets a new global benchmark for healthy communities. WELL is focused exclusively on the ways that buildings and communities, and everything in them, can improve our comfort, drive better choices, and generally enhance, not compromise, our health and wellness. IWBI convenes and mobilizes the wellness community through management of the WELL AP credential, the pursuit of applicable research, the development of educational resources, and advocacy for policies that promote health and wellness everywhere IWBI is a participant of the United Nations Global Compact, the world's largest corporate citizenship initiative, and helps companies advance the UN Sustainable Development Goals (SDGs) through the use of WELL. For more information, please visit us here.
About the American Society of Interior Designers
The American Society of Interior Designers believes that design transforms lives. ASID serves the full range of the interior design profession and practice through the Society's programs, networks, and advocacy. We thrive on the strength of cross-functional and interdisciplinary relationships among designers of all specialties, including workplace, healthcare, retail and hospitality, education, institutional, and residential. We lead interior designers in shared conversations around topics that matter, from evidence-based and human-centric design to social responsibility, well-being, and sustainability. We showcase the impact of design on the human experience and the value interior designers provide. ASID was founded over 40 years ago when two organizations became one, but its legacy dates back to the early 1930s. As we celebrate nearly 85 years of industry leadership, we are leading the future of interior design, continuing to integrate the advantages of local connections with national reach, of small firms with big, and of the places we live with the places we work, play, and heal. Learn more at asid.org.
About Emerald Expositions
Emerald Expositions (NYSE:EEX) is a leading operator of business-to-business trade shows in the United States. The company currently operates more than 55 trade shows, as well as numerous other face-to-face events. In 2018, Emerald's events connected over 500,000 global attendees and exhibitors and occupied more than 7.0 million net square feet of exhibition space. Learn more here.
International WELL Building Institute, IWBI, the WELL Building Standard, WELL v2, WELL Certified, WELL AP, WELL Portfolio, WELL Portfolio Score, The WELL Conference, WELL and others, and their related logos are trademarks or certification marks of International WELL Building Institute pbc in the United States and other countries.
If you enjoyed this article and want to receive more valuable industry content like this, click here to sign up for our digital newsletters!