Indoor air quality might be among the hottest topics of discussion during the COVID-19 pandemic, but integrators are still searching for an IAQ business model they can dig their teeth into heading into 2021. According to the 2021 CE Pro State of the Industry Study, dealers are not overly excited about the category. Indeed, over half (52%) flat-out report that they have no plans in 2021 to deploy IAQ systems of any type. Only 4% said they are "very likely" to install IAQ systems, and another 5% say they are "likely" to do it.
So how can CE Pro name IAQ as one of its Top 5 Technologies to Watch in 2021 when the enthusiasm is so low? Because despite the reticence among integrators, they are still in a prime position to assist clients more than any other trade. The momentum for the category was set in place by the COVID-19 pandemic. A recent study by air purifier maker Molekule even reported that 70% of Americans were intending to purchase some sort of indoor air purifier as a holiday gift last month.
The coronavirus pandemic has eliminated one major hurdle that many integrators often face when they are addressing a new category of equipment with clients: awareness. The pandemic has done the work of convincing clients of the need for IAQ as part of their wellness initiatives. Now all integrators have to do is take it to the next level and promote the benefits of a professionally installed, medical-grade solution versus a less-comprehensive, off-the-shelf model.
One assistance to dealers will come from the new PureTech Alliance of reps. The group of 12 veteran rep firms covers all 50 states and Puerto Rico and is targeting wellness brands for the custom installation channel. Its mission is to create the ultimate national sales organization, with all territories benefitting from a unified sales, support and training regimen that will maximize productivity and operational efficiency for each regional firm.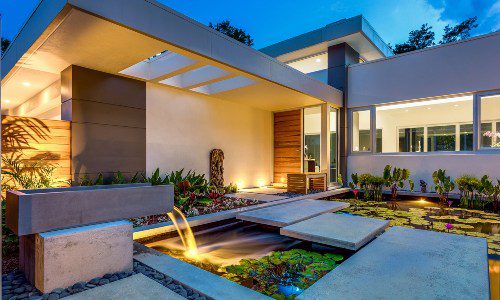 Landscape and architectural lighting create a magical and elegant ambiance for homeowners. The outdoor lighting industry has always been a phenomenal one and continues to grow in popularity. Now is the ideal time to learn more about this rapidly growing and highly profitable industry. Join our panel of esteemed lighting experts that will dive into why it's time for integrators to rethink their role in the outdoor lighting industry.
Register Now! 
"We have been increasingly aware of the impending collision between wellness technologies and the traditional AV and smart home products that we see in the CI channel," reports Peter Dyroff of Strateres, a New England rep firm and co-founder of PureTech.
"The wellness category features dynamic, innovative manufacturers, and we anticipate meaningful growth and revenue opportunities vital to the future of the CI channel. Additionally, we are confident that an effective national alliance will change the way both vendor and dealer partners across the U.S. perceive sales representation, creating a highly efficient, service-centric benchmark for our industry."
Creating the Ideal Indoor Air Quality Setup
The first two manufacturers in the PureTech Alliance folder are Pure365 and Google Nest. The Pure365 solution ranges from about $3,600 to up to $18,000. The entry-level version is for a home with one air monitor, one thermostat, one control device and one medical-grade air filter.
However, most integrators are working in large homes that will require three to five air filters. The indoor air quality system consists of:
Thermostats — Pure365 integrates with Ecobee now and in the future will integrate with Nest, Honeywell and Emerson Sensi.
Air monitors — Pure365 works with Awair, UHoo, Airthings and Foobot, all of which have open APIs for third-party controls. Each offers a different level of monitoring. Awair monitors temperature, humidity, particulate, chemicals and CO, which are the five basic metrics of IAQ monitoring. Meanwhile, Airthings also monitors radon, which is the second leading cause of lung cancer. UHoo monitors nine metrics, including the ones previously mentioned, plus ozone, carbon dioxide, nitrogen dioxide and air pressure. These monitors retail between $149 and $329.
Controls — Pure365 is creating drivers for Crestron, Control4 and Savant. Integrators will be able to use thermostats from these manufacturers also.
Medical-grade filtration — The package includes high-end air filtration from Intellipure starting at $3,000 for one air handler for smaller houses. The price doubles for every air handler.
Getting back to that "Holiday Clean Air Study," which was commissioned by air purifier maker Molekule, it reveals nearly all Americans (93%) think air purifiers help clean the air around them and just as many (92%) would be more inclined to buy an air purifier that can remove viruses. In fact, viruses ranked as the most important pollutant to remove in their homes.
"We know that indoor air quality has never been a greater priority for people," says Jaya Rao, CEO at Molekule. "Molekule brings a unique approach to this problem, by helping to destroy pollutants such as viruses, bacteria, mold and even airborne chemicals."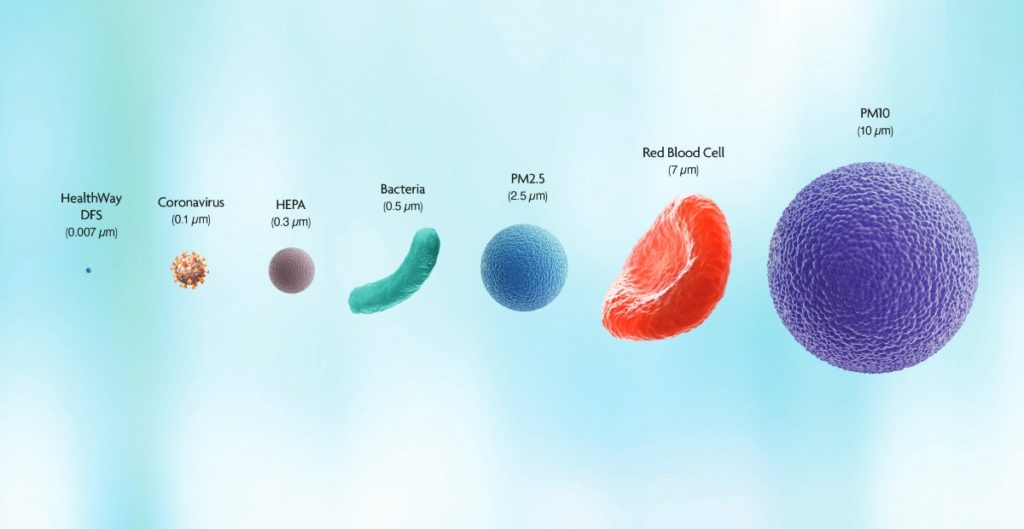 Half of Americans are knowledgeable about indoor air quality, and 56% act on that knowledge, with 57% opening windows, 43% using an air purifier and 41% using furnace filters. The qualities that Americans look for most in an air purifier are effectiveness (72%), price (68%), square-foot coverage (48%) and features (45%), per the study.
Additionally, the study reveals that consumers rank the most important pollutants to remove in their home as the following: viruses, bacteria, allergens, mold, dust, pollen, odors, smoke, volatile organic compounds (VOC), and pet dander.
When it comes to paying for IAQ, almost half of respondents said they own an air purifier (44%), and more than half of those bought them online (56%). Many surveyed said they'd spend between $0 to $200 on an air purifier (47%), with more spending more on an air purifier that removes viruses (77%).
As a holiday gift, 70% would consider buying an air purifier that is proven to remove viruses (21% would gift to spouses, 24% would gift to parents) and 64.5% of those would spend up to $399. Only 42% would consider buying an air purifier as a gift that does not remove viruses.
Central Vacuum is Integral Part of IAQ
One often-overlooked aspect of IAQ is central vacuum systems. The average person spends more than 90% of their time indoors. According to the EPA, indoor air quality is up to five times worse than outdoor air quality. Conventional vacuums can be one of the biggest threats to healthy indoor air due to the recirculation of exhaust air. All the air that comes into a vacuum must come out somewhere.
Using central vacuum systems, all the vacuumed dirt, dust and allergen particles are whisked through the network of tubing inside the walls of the home and deposited into the unit located outside the living area. No more recirculated dust particles and odors lingering in the air — only clean air to breathe.
"Central vacs have been around for a long time and we have always talked about them related to clean air, but today that means a lot more [in the era of coronavirus]," says Greg Calderone, vice president at H-P Products.
"People used to believe 'what I can't see can't hurt me,' but we all know that is not true. When you use a portable vacuum, people don't realize that while you are vacuuming, you are also expelling the air that you vacuumed. With that comes dust, dirt, particles, and you see that and you breathe that. A lot of people see that dust cloud that occurs when you vacuum your house."
Many integrators have limited their CVAC installations to new construction, opting to only deal with running the vacuum tubes in the walls if they open to the studs. Obviously, central vac in an existing home is much more expensive and messy installation. Lastly, central vacuum systems are historically a very profitable category of equipment for integrators. So by default, CE pros who are engaged in CVAC are already doing IAQ profitably.
If you enjoyed this article and want to receive more valuable industry content like this, click here to sign up for our digital newsletters!