Will the coronavirus outbreak actually benefit the outdoor installation market? Perhaps. As the American public is asked to stay at home through the month of April, outdoor installations will likely be in demand. And more importantly, clients can feel more comfortable having an integrator and any technicians onsite because the project will be confined to the outdoors.
"It certainly has been a crazy start to the year," says Brian Azzano, vice president at Stealth Acoustics. "If you look at some of our dealers' job pipelines, their pipelines are full."
He notes that now that people are asked to self isolate, integrators are experiencing an uptick in traffic for outdoor installations. Azzano says dealers are reporting a demand for upgraded home networks as more people work from home and students study from home. And that network upgrade is an opportunity for integrators to discuss other entertainment upgrades, including an outdoor system.
"Today's luxury Audio/Video market is more performance and technology focused than ever before, and this focus has grown exponentially in the outdoor living segment. Stealth Acoustics is a pioneer in the luxury outdoor A/V market with offerings in both large-format video and environmental speaker categories," he adds.
Drawing from its integrator roots, Stealth launched the first motorized Stealth Patio Theater (SPT) system in 2015. This self-contained, daylight-viewable outdoor TV system leverages the latest in LED technology allowing it to overcome many of the problems homeowners and integrators face when replicating a theater-like experience outdoors, according to Azzano.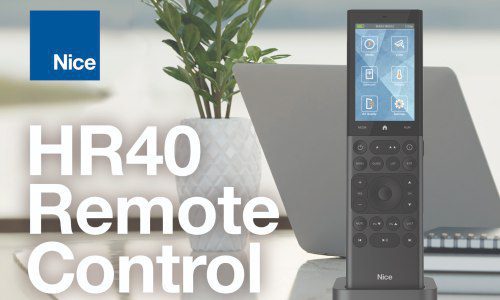 Remote controls continue to evolve at a rapid pace. The days of integrators providing remote controls simply for the TV have migrated to full home automation control of lights, shades, security, HVAC and audio/video in a single form factor. Join this free one-hour CE Pro webinar to hear from a panel of experts who will delve into finding the right remote that can effectively control all the subsystems in a home and empower consumers to customize the solution, while at the same time allowing integrators balance their service requirements.
Register Now! 
"The SPT display is stunning, even in broad daylight — where traditional weatherized TVs and delicate projectors and screens fall short. Homeowners are now able to add the ultimate in performance and value to their outdoor living spaces.
"Today, Stealth Patio Theater offers an entire range of large-format, daylight-viewable LED TV systems for the yard, pool and marine environments. Available in screen sizes ranging from 103 inches to over 300 inches with multiple audio and lift options, SPT's state-of-the-art direct-fire LED screen technology is bright and vibrant, offering stunning color and HD resolution at proper viewing distances," he notes.
The self-contained outdoor home theater surround sound entertainment system is available in three formats: SPT Extreme, with a vertical lift style system that allows for recessing the TV below grade for a pop-up experience; SPT Transformer, a fold-out deck-top version great for luxury marine applications and the SPT Megalith, a free-standing or wall mountable fixed installation version.
"Stealth Acoustics has remained focused on performance and technology to leverage unique products that provide real solutions for our client's needs," concludes Azzano.