Home improvement projects are picking up once again, according to a recent study conducted by Houzz Inc. In fact, nearly a quarter of all respondents (23%) state they'll be starting a remodeling project within the next 12 months, while 29% say they are already in the midst of a home renovation. This study was conducted in October 2022 and features nearly 4,000 respondents.
It seems the recent rate hikes and ongoing housing woes may have something to do with this trend. As production of new homes have slowed to a crawl, and many potential homebuyers have been priced out of a new home, it seems the most reasonable option currently is for homeowners to focus on upgrading and perfecting their current residences.
Sixty-seven percent (67%) of respondents say they would rather stay in their current home and upgrade it. Meanwhile 55% say remodeling is either cheaper than buying a new home, or a better overall investment.
"For many, conditions like limited choices of available homes and rising interest rates are driving them toward renovations and improving their current home, since the cost of moving into a house that fits their current needs has become so expensive," says Marine Sargsyan, Houzz staff economist.
"Moreover, more than half of the homeowners we surveyed have no intention of selling or moving out of their current residences in the next 20 years — or ever."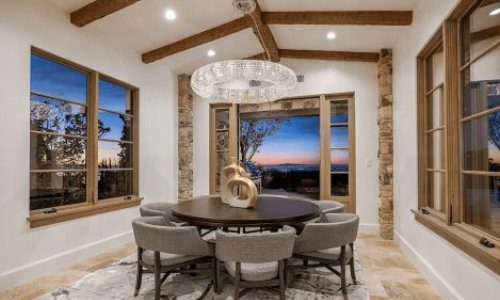 As a custom integrator, lighting is in demand. Effective communication, education and showcasing the value proposition of LED light fixtures in conjunction with integrative control systems are the keys to overcoming challenges and closing sales in this specialized market. Join us as we discuss the future of digital lighting and control with David Warfel from Light Can Help You and Patrick Laidlaw and Mark Moody from AiSPIRE.
Register Now! 
Home professionals, then, are expected to play a big role in these upgrades in the year to come. Ninety-one percent (91%) of respondents planning to undertake a home renovation plan to have at least one professional to help in these overhauls. These projects are also expected to be starting soon, with 58% expecting to begin January 2023.
Houzz Report Sees More Homeowners Renovating Home Systems
Kitchens (33%) and bathrooms (37%) will continue to dominate the attention of homeowners; however home exteriors and outdoor elements aren't far behind. Windows and skylights are perhaps the most important to homeowners currently (43%) but are followed by upgrades to exterior doors (42%), porches and balconies (32%) and decks (31%) as elements of interest in the renovations.
Home systems are also under intense scrutiny among homeowners. Given the aging housing stock of the US combined with a growing prevalence of more advanced and accessible residential technologies, homeowners are looking to upgrade electrical (49%), plumbing (48%), heating (34%) and security (34%) during their renovation projects.
It's not all optimism for homeowners, however. Many are aware that there will be significant challenges for remodeling posed by the current economy, however, that seems to be a headache they're willing to endure. Of the population planning on starting a home improvement project, they expect supply chain issues (37%) and being able to stay on budget (27%) as core challenges.
Being able to find the right professional (35%) is also a major concern among homeowners, according to the report. Even for the 11% who want to start a project, 23% state that they are holding off because they are still searching for the right professional to hire. Of that group, 82% also stated that they were holding off either due to inflation (54%) or supply chain issues (28%).
The 1% that did cancel their projects speak of similar issues, citing inflation and uncertainty as being the core drivers for halting renovations.
If you enjoyed this article and want to receive more valuable industry content like this, click here to sign up for our digital newsletters!