Will This Sterilization Robot Help You Become a Smart, Healthy Solutions Provider?
MySupplier partners with integrators to target commercial market with a UV-C sterilization robot, HCL for the workplace, PPE gear and more.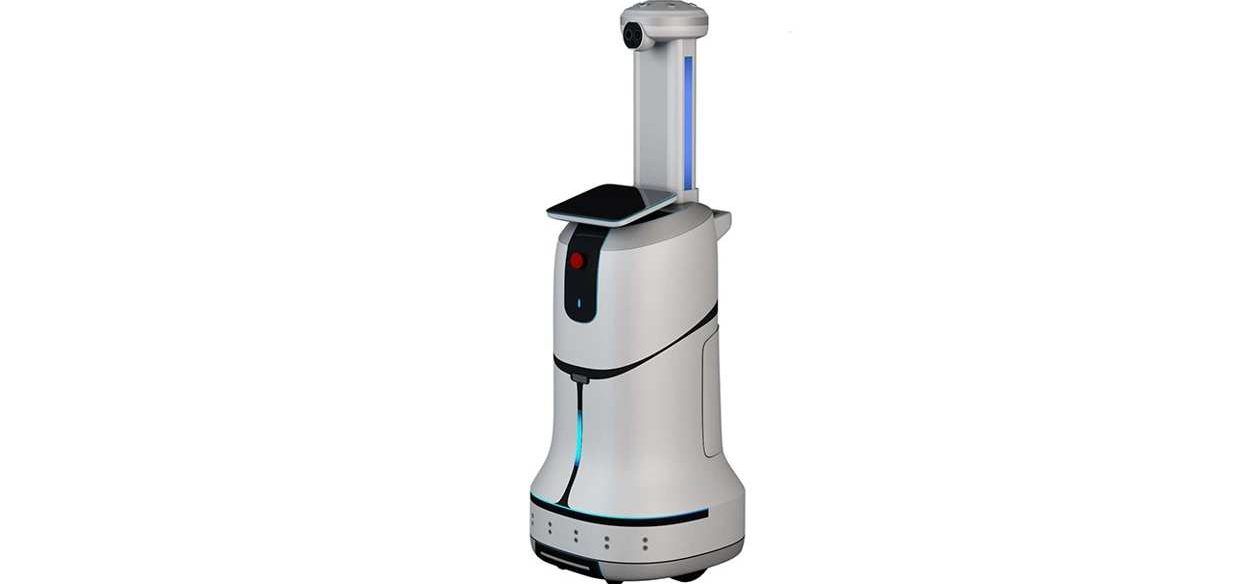 Photos & Slideshow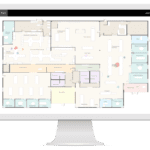 ---
The commercial market has certainly taken a hit during the COVID-19 pandemic, as offices, bars/restaurants, hotels and retail locations sit empty waiting for the return of "normalcy." But amid that chaos can come opportunity.
Now could be the right time for integrators to ply smart wellness solutions to commercial clients, who are likely contemplating the safe return of employees and patrons very soon as the vaccine takes hold. But where do you start with a differentiated service option for your commercial integration clients? MySupplier is an Atlanta-based global provider of sustainable lighting and PPE solutions has expanded beyond its core offerings to include products and services aimed at keeping commercial buildings and their occupants healthy, especially during the COVID-19 pandemic.
MySupplier's Disinfecting Robot
Among its unique solutions is a sterilization robot dubbed Sirius that roams around a facility looking a bit like a Dalek from an episode of "Dr. Who" but instead of having evil intentions, it is protecting people.
Weighing in at 110 pounds and standing just under 5-feet tall, Sirius is a high-power sterilization robot that combines atomizer spray disinfection methodology and germicidal UV-C lighting to sterilize both air and surfaces to mitigate the risk of contracting an infection. The thermal imaging module delivers precise real-time temperature measurements to detect abnormal body temperatures with accuracy typically lower than ±0.5°F. Utilizing a LiDAR-based SLAM navigation system, Sirius can efficiently navigate avoiding obstacles at a speed of 0.7m/s and detect targets at an 80-foot range.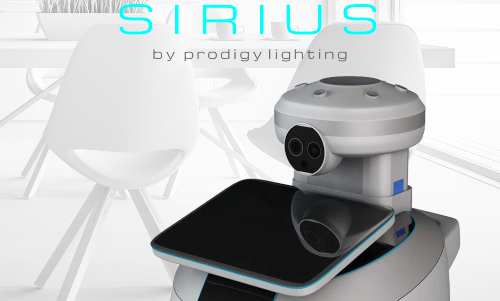 With a speed of 3000g/h, Sirius dispenses the atomized liquid (<10m) in all directions at the rate of 2-5L/h and disinfects the area with 99.99% efficiency. The automatic, six-set, adjustable nozzle disperses the liquid with the help of high-speed airflow to disinfect the required space. In addition to automatic disinfection, Sirius can also be configured according to the business environment and remotely operated to reach locations that are normally hard to access. Sirius automatically computes the disinfection time depending on the floor area to ensure efficient sterilization.
Shorter wavelength ultraviolet light is clinically proven to kill pathogens and is recommended to be used as a germicidal and to disinfect the air, water, and surfaces. Exposure to UV-C radiation destroys the nucleic acid and damages the DNA of bacteria and viruses rendering them neutralized. In addition to liquid atomization disinfection, Sirius activates UV-C disinfection at 253.7nm wavelength and disinfects small surfaces and closed infrastructures efficiently with only a short exposure time. Sirius uses two 21W UV-C lamps that have a kill rate of 99.9% to ensure your workspace is safe from harmful pathogens.
As noted, MySupplier's Sirius is powered by LiDAR-based Simultaneous Localization and Mapping (SLAM) navigation system that enables it to explore and understand its environment while efficiently avoiding obstacles. The SLAM system generates a map of the environment using the LiDAR scans and programs the trajectory of the robot while concurrently tracking its movement. Sirius scans the environment at a 25m radius to recognize a previously visited space and select from one or more loop closures along its trajectory. The high processing speed and responsivity allow Sirius to cover an area of 25000m² effectively moving at 0.7m/s with a navigation accuracy of 5cm.
The robot has a 12-inch capacitive touch display onboard with 1024 x 768 HD resolution. The interface enables users to create a custom disinfection program, create facility maps, update task lists, view historical operation records, and manage user-profiles. The 2.4GHz Wi-Fi connectivity ensures continuous tracking, and the stereo speakers alert whenever a temperature higher than the threshold is detected. Sirius is powered by 40AH 24V lithium batteries that provide a standby time of 12 hours and equipped with a charging pile having an output of 25.2V/10A Max for quick charging.
MySupplier Offers Full Slate of Wellness Solutions
MySupplier is not a one-trick pony; it has much more than just Sirius to help dealers differentiate themselves. It is a women-owned company that partners with contractors, energy service companies and national accounts to provide technology solutions to create smart, sustainable and safe buildings. In a nutshell, the three-pronged solutions are:
A Sustainable building program focuses on energy efficiency utilizing its unique technology-driven approach to lighting retrofits, new construction projects and solar installations. One element of this program is human-centric lighting (HCL) for the workplace. Similar to the effects that HCL has at home, it helps workers be more efficient in a commercial setting. According to Co-founder Taresh Grover, the company incorporates the latest technology in HCL and clean air for hospitals, hotels, offices and malls.
A Smart building program offers asset tracking, space utilization and lighting energy optimization.
A Safe building division that incorporates critical PPE supplies, thermal imaging products for temperature screening, digital platforms for safer work environments and UVC disinfecting products.
Within those programs are some very specific and certainly unique product solutions that dealers can use to set themselves apart. The solutions include: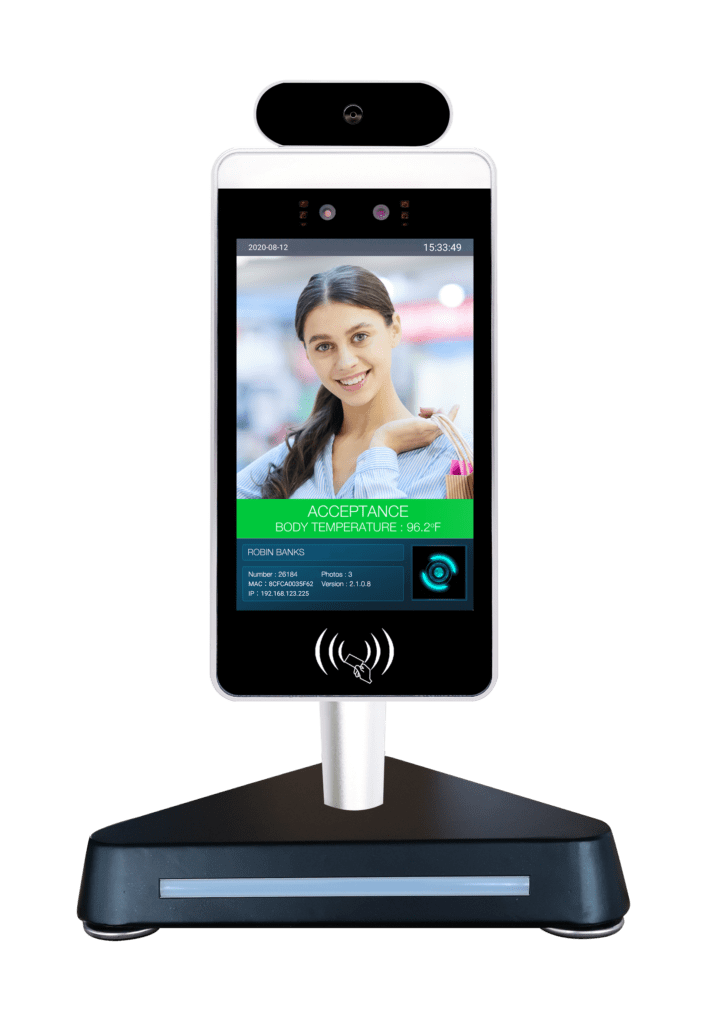 IR Cam Pro — IR Cam Pro is facial recognition-based thermal scanner combines AI technology with infrared thermal imaging technology—a high precision body temperature measurement technology for continuous, contactless, non-invasive, and accurate temperature monitoring. The dual 2MP cameras with f/1.6 super-large aperture and automatic white balance provide rich detail even in low-light conditions. The state-of-the-art Heimann infrared sensor delivers precise real-time temperature measurements while detecting people with abnormal temperatures with an accuracy typically lower than ±0.2°F.
Pixels+ Smart Glasses — Pixels+ is an AI-based thermal screening solution to keep a business infrastructure and workforce safe. Using thermal imaging, Artificial Intelligence, Augmented Reality, Big Data, and other technologies, the Pixels+ smart glasses identify the body temperature of multiple targets with an accuracy of ±0.3°F and response time less than 300 milliseconds. The 800MP wide-angle lensed camera provides rich detail with a resolution of 1280 x 960 pixels at 60 frames per second even in low-light conditions. Pixels+ is best suited for large gathering places such as malls, hospitals, educational institutes, airports, enterprises, and other commercial businesses.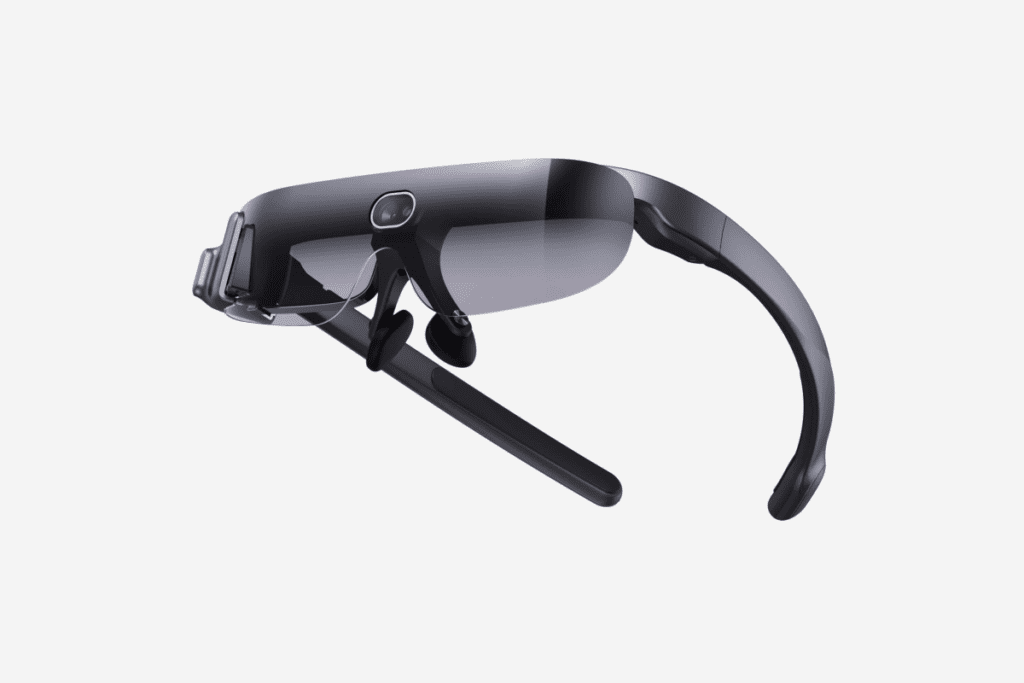 UV-C Disinfectant Lighting — MySupplier's UV-C solutions produce calculated doses of UV-C radiation to achieve the lethal output required to neutralize germs in a short time. With high effectiveness and optimized power consumption, its solutions sterilize the air, water, food materials, and any given space, without any harm to exposed human tissues. The company partners with Axenix-UV to deliver smart, 99.9% efficient UV-C disinfection solutions for the workforce, customers, and infrastructure.