For nearly 20 years the most consistent and robust audio category in the electronics industry has been headphones. Now thanks to the work from home (WFH) movement that's developed from COVID-19 quarantining the next big thing in the electronics market is likely to be …. headphones.
Okay, it's not the traditional headphones you would wear to listen to the new Pearl Jam record or Disney+'s "Hamilton" stream. This new generation of headphones provide audio playback; usually these products also come with noise cancellation, and built-in microphones to facilitate two-way communications.
Without an official name you could refer to these headphones as collaboration headphones, or as a collaboration headset. Really, it doesn't matter, what they do is facilitate two-way communications for video and audio conferencing activities.
One of the latest products to hit the market from this emerging category comes from a recently formed collaboration between Sennheiser and Demant A/S called EPOS.
EPOS offers a range of two product series. One of the product lines targets gamers. The other product line targets business users and the collaboration market.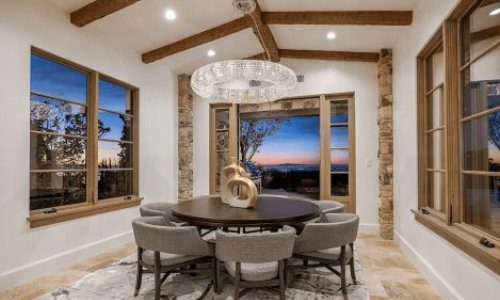 As a custom integrator, lighting is in demand. Effective communication, education and showcasing the value proposition of LED light fixtures in conjunction with integrative control systems are the keys to overcoming challenges and closing sales in this specialized market. Join us as we discuss the future of digital lighting and control with David Warfel from Light Can Help You and Patrick Laidlaw and Mark Moody from AiSPIRE.
Register Now! 
Sending me a pair of Adapt 660 collaboration headphones, I have been using the $439 headphones for Zoom calls and other applications during my WFH activities. 
EPOS Adapt 660 Series Features and Setup
A number of years ago I reviewed the Sennheiser MB 660 collaboration headphones, which arguably marked one of this new category's earliest products.
I suspect that given the lineage between Sennheiser and EPOS, and the obvious look of both the MB 660 and the Adapt 660, the EPOS product is a descendent product. 
My experience with the MB 660 was fantastic and it's been a product I've used for conferencing ever since. Setting the bar high based on my MB 660 experience, I was happy to take a closer look at the Adapt 660 collaboration headphones. 
---
EPOS Adapt 660 Headphones Spec:
The headset provides up to 30 hours of battery life
Certified for Microsoft Skype for Business, Microsoft Teams
Made for iPhone
Includes active noise cancelling options
Simultaneously supports multi-point connectivity via Bluetooth to mobile and softphone
MSRP is $439
---
Before getting into my thoughts on the Adapt 660, let's take a quick look at the new EPOS headset.
Headlining the product's list of features is its dual-point connectivity. Users have the option of using either wireless Bluetooth or the included BTD 800 USB dongle. If using the dongle, users have the ability to launch the popular Microsoft Teams suite of business services via a single button push.
The company also emphasizes the headset incorporates its Powered by Epos artificial Intelligence (A.I.) technologies that were developed to enhance the user experience by optimizing spoken dialog.
Supporting two-way functionality, the Adapt 660 headphones utilizes a four adaptive ANC microphone array. The microphone system "listens" to your environment and adjusts accordingly to reduce background noise in homes or offices.
The Microsoft Teams-certified headphones also work with mobile devices, and the Adapt 660 headphones provide up to 30 hours of battery life.
In addition, the headphones also come with Amazon Alexa voice control options to provide options such as weather and news updates, and schedule reminders.
Set up of the headphones Bluetooth functions is pretty much standard fare. There's a button push that activates the Bluetooth and it's simply a matter of selecting the headset from your computer or mobile device's Bluetooth menu.
Using the nearfield communications dongle requires a similar process. In my case I work on an Apple MacBook Pro. My computer only offers USB-C connections, but I use an Iogear USB-C hub for power and various connections that include multiple USB 3.0 inputs. Plugging the dongle into one of the USB 3.0 inputs and pressing the button connects the dongle, which will come up in the Bluetooth list of connection options. Once you see the dongle appear in the list, simply select it as your connection option.
Performance and Final Thoughts
Summarizing the headphones, I like them a lot. Having the option of using a particular wireless connectivity platform helps to support whatever options a user may prefer.
I will say I prefer the Bluetooth option over the dongle/NFC option because I felt the audio quality was better, and I got more wireless range from the Bluetooth. I also felt the Bluetooth options was more reliable, which could make the difference when communicating with a customer or colleague.
Using both connectivity options I found the Bluetooth variant to sound fuller, richer and more balanced. The dongle seemed a bit thinner, and it also seemed to emphasize the upper midrange/lower treble frequencies of spoken voices.
One advantage of the dongle is its Microsoft Teams compatibility. If you choose to use it, it's basically as simple as selecting "yes" once you open Teams up and you get a dialog box to pop up. So, if you're a heavy Teams user its Teams certification may influence your choice of connectivity formats.
Getting back to another of the reasons why I prefer the Bluetooth option is that using that connection allows me to also pair it with my phone too. The headphones will sound good listening to music or watching your streaming content so the headphones really could be considered a multipurpose audio solution for work or play activities.
---
More news from EPOS Audio: EPOS Adapt Unified Communications Products
---
A couple other points that I think are just as important, but these points could be overlooked. First, the headphones are comfortable to wear over long periods of time. Given today's work from home (WFH) climate and the fact that it's common for workers to participate in multiple calls throughout the day, wearing headphones could be bothersome. That won't be the case with the Adapt 660s. The headphones feature soft cushioning on the earpieces and the headband tension is just right. The headband is snug, but not too tight.
The battery life on the headphones is also excellent. I will admit I did not actually time how long a battery charge would last, but I have been more than satisfied with how long a charge has lasted.
Charging the headphones will take a few hours, but you can use them while they are charging, and I'll add the noise cancelling works well enough to minimize the distractions of background noise that includes air conditioners.
As you can guess, I think the EPOS Adapt 660 UC headphones are terrific solution in the modern workplace. They are reasonably priced, they provide lots of usable options, they perform well for two-way communications and you can comfortably use them for long periods of time.
---
CE Pro Final Verdict:
Pros:
Designed for communications that includes a choice of connectivity formats
Comfortable to wear, sets up easily
Packs away nicely
Cons:
The Adapt 660 headphones' NFC option requires the use a dongle, which adds hardware to systems
NFC connection quality not as robust as Bluetooth
If you enjoyed this article and want to receive more valuable industry content like this, click here to sign up for our digital newsletters!